08-07-21

This day marks my first month here in this platform. Oh, it's been a month. Happy one month to me !

I didn't expect that I'd last this long, knowing that I'm too lazy to write and sometimes I get writers' block and no ideas will pop up. And it's disappointing and annoying at the same time.
Joining readcash wasn't really on my list. When I found out that it was a blogging platform, I automatically backed out lol. And I thought to myself that it was not a perfect place for me. Well, I do write sometimes. It's just that laziness will always get into me. Thanks to @Corpsekunno for pushing me to write articles. She's the one who told me to join readcash. If not because of her, I wouldn't be here and I would just be scrolling through noisecash. I even told her that I was hesitant to publish my first article. What if it flops and I fail? Those are the words that got into my mind whenever I thought of publishing my first post at that time.
 
I didn't expect that my first day here would be awesome. I thought that I would be a loner on this platform, lol. When I posted my first article, I wasn't expecting these awesome and wholesome people to welcome me.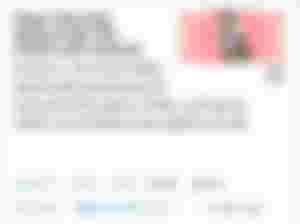 I received a heartwarming welcome from them. Seeing my first post with an EXC mark means that it was accepted by the bot. They treat me like they've known me before and that I'm not a newbie on this platform. Shout out to Noiseristeristificationsm! I'm not gonna mention you one by one because there are too many of you. You know who you are lol
 
---

Here's what I've achieved in my month of exploring this platform.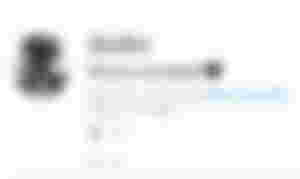 I forgot who my first subscriber was lol. But I remember who was the first person who upvoted my post and it was @carisdaneym2 When I saw that I finally had one subscriber. I really felt special lol. I thought to myself that finally someone appreciated me lol. As days go by, the number of my subscribers keeps increasing, and so does the number of people who have also become my friends here in readcash.
I won't forget my first sponsor, which was @Caroline17 . When I first noticed the notification that popped up "New Sponsor", I saw her name and to tell you honestly, I felt a butterfly in my stomach lol. It means a lot to me. She's one of those people that helps me boost my confidence when it comes to writing. I was truly motivated when I first saw it.
And right now, I have 9 lovely and generous sponsors. You guys are one of my motivators. You guys don't have any idea what it means to me. I will forever be thankful to you all for choosing me to be one of those people you've been sponsoring. May you receive lots of blessings ❣️
My first week was still good though. I still received upvotes from awesome people. $0.50 means a lot to me already. Then, after two weeks of publishing articles, finally, Rusty noticed my existence here on readcash. I thought that it'll take me months to be notice by him. I wrote an article about my first upvotes coming from @TheRandomRewarder It was called "Hey, There Rusty".
This was the first article that Rusty noticed. I jokingly thought to myself that maybe he was an emo too. That is why. lmao. After receiving that, I was motivated even more to write and write more articles and interact more with other people on this platform.
---
A huge shout-out to ate @Yzza0625 for always leaving a comment on every article that I published. She's always the first one to leave a comment. I truly appreciate it. ate.
To my readers, sponsors, and up voters. Thank you for motivating me every day. These are the reasons why I am motivated to write more articles every day. Sana palaging masarap ulam niyo lol.
---
Author's Note
Thank you guys for always reading and leaving some comments to my articles. Thank you for passing by.
You can always hit the Like and Subscribe button if you want to.
Arigathankyougozaimuch ❣️