A Dating App
Last time, I read @eunoia's blog about being love scammed online. You can read his blog here. Through the advancement of technology, there are several ways how we can find our partner in life in our comfort. We can just go to online dating sites and look for a potential partner. Back in the day, this is not the case. They have to step outside of their house to flirt, lol.
I experienced downloading a dating app before called Tinder. I downloaded this app because it was the hype back then. I am just curious and also just for fun. I was single during those times so I do not really mind talking to someone online. Apparently, you have to make a good bio in order to have a good match. Basically your name, age, location, likes, dislikes, etc.
Of course, I was scared to put my true identity on the app because who knows I might meet a bad person. What I did is I faked my identity, though I put some real ones like my age and location. The location is important because it captures the people who are near your location. So, I swiped a few and I got a match right away. So, when matched, you guys have the chance to message each other.
What I remembered was the chat when from the basic info and then it got seggsual, lol. I am already an adult at that time so I do not really mind. I got bored because I know that people's goal that downloaded this app is to get a score (you know what I mean.)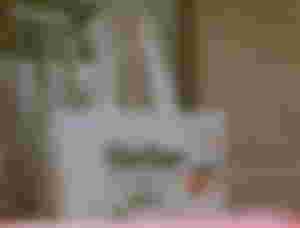 I never met someone in real life from that app because I was scared and I was protecting my identity. You might think, "You are not a big deal at all, why are you hiding your identity? It is as if you are someone else.". Right, exactly! I am nobody, so what is the point of putting up my intensity?
Also, in connection to identity, I prefer to be just an anon here and on all the blogging sites. I am more comfortable being in this state. Actually, I am not really an anon. You can know me by just reading some of my blogs. It is just that personal info such as age, location, etc. is not ever mentioned anywhere.
I appreciate people who respect what I want to be in the crypto world. Some people are just so annoying scrutinizing who I am when in the first place, I do not like to open up more of myself.
---
That is it for this blog. I will see you at the next one!
📸 All photos are owned and taken by me, otherwise credited. Photo from Unsplash
---
Date Published: Dec 10, 2022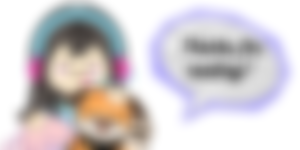 🏔Need To Relax! https://read.cash/@Jijisaur/need-to-relax-d4e77c25
🐸 New Crypto Earning App | Cashrain https://read.cash/@Jijisaur/new-crypto-earning-app-cashrain-27860d1b
🔥 November Wrap Up! | Read.cash and Noise App https://read.cash/@Jijisaur/november-wrap-up-readcash-and-noise-app-d1663ee2