Need To Relax!
Hello! I was supposed to write yesterday but my spirit was a bit low. You know this sudden feeling of being down without any reason at all. Probably because it was Monday and I was overwhelmed with everything. I ended up not writing last night here and on Hive. I think it is healthy to just relax for a bit and not think about any deadline.
I saw this post about being overwhelmed. It says that if you ever feel overwhelmed, try to imagine yourself on the top of a building overlooking the city. Zoom it out. Just gasp the air. When overwhelm, look as if in a bird's eye view. It is easier to see things in a bigger picture.
Anyway, to make this blog a bit lose, let's answer some silly questions! Yeah, sometimes silly questions tickle my brain, and I get to think more haha!
Thank you, sponsors!
HAHAH! Gosh, probably yes. I imagine women back before is like in the amazonian spirit. I feel like they are stronger, almost equivalent to men's strength. People in the cave era do everything manually and so they got this bulky and athletic bodies. Maybe the cavemen dreamt of the cavewomen beating them in hunting for food, haha!
The biggest party animal for me is a monkey. When these creatures are together, they have a party every time. They are so chatty and full of energy as if they are in a sugar overdose. I imagine them throwing a banana party every day.
If I have a roommate, I prefer a bird over a goat. The goat might kick me or knock me out in the middle of my sleep. On the other hand, the bird can sing me a beautiful lullaby. The goat has horns and might make holes in the wall, while the bird can poop everywhere. I will just choose the less evil and tolerable. HAHA!
If I were an artist, the first thing that I will paint is an egg. It is easy to draw an egg, 90 percent of the time, you will not mess up with an oblong shape. Also, the colors needed are just minimal. The colors range from shades of black and white. I will choose art that is easy and an object that can be easily identified. I just do not like to mess up my first day, haha!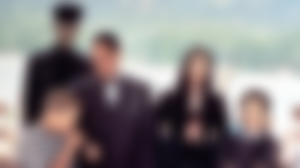 If I can be in any movie, I would choose The Addams family. It is so trending today, but honestly, I have not seen the series on Netflix. I have only seen the two old films of the Addams family. I do not like to be one of the family because they are chaotic enough. I would just be the wall or the utensils, just listening to their mortifying conversations. I will probably be friends with Thing, that would be cute!
The most annoying catchphrase for me is "E 'di, wow!" . In English, it can be translated to "Okay, wow!". For me, it is annoying when someone uses this to smart shame someone just because they find that person smart. Like, bruh. Can you just appreciate the person? Para kasing sarcastic siya pakinggan for me, though it can be said in a playful way, that is fine with me. But when it has the intention to smart shame, that is when the problem starts.
---
That is it for this blog. I will see you at the next one!
📸 All photos are owned and taken by me, otherwise credited.
Date Published: December 6, 2022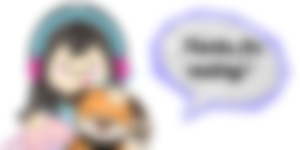 🐸 New Crypto Earning App | Cashrain https://read.cash/@Jijisaur/new-crypto-earning-app-cashrain-27860d1b
🔥 November Wrap Up! | Read.cash and Noise App https://read.cash/@Jijisaur/november-wrap-up-readcash-and-noise-app-d1663ee2
🔥 October Wrap Up! | Read.cash and Noise App https://read.cash/@Jijisaur/october-wrap-up-readcash-and-noise-app-b7c72f92