#9 Random Questions For Discussion/ Answering Spooky Questions
It has been a while since I made a question and answer blog. Up to this day, I managed to have nine random questions blog. I do enjoy answering questions from the internet especially the challenging ones. It exercises my brain and well as my reasoning game, lol. For this blog, I will extend Halloween, kind of having a hangover with the spooky season.
Disclaimer: My blog contains my own thoughts and opinion. Mutual respect to everyone. Thanks.
#9 Random Questions For Discussion
1) Would you rather fight Dracula, Frankenstein, or the Wolf Man?
This is a tough question! I do not like to fight them because I know I am just a cockroach to them, lol. Perhaps, I will fight Frankenstein. So I would imagine that after he kills me, he can use my body as an experiment, and there is a chance that I will be revived but of course, not me anymore. For the wolf man, if he is the type of wolf man like in the Twilight movie, why not. HAHA!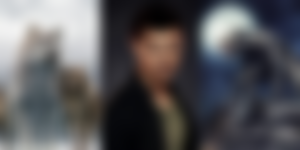 2) Would you rather get attacked by a skeleton or a ghost?
Most definitely the ghost. I suppose ghosts are just like air or fog. These hollow creatures cannot physically hurt me. I might get scared and might get a mini heart attack but at least not cut in half, HAHA! On the other hand, a skeleton can freaking pierce me with its femur or whatever sharp bone. I do not like to die in a jelly-ace form, haha! If ever I survived, the hospital bills are waiving, let alone I do not like to be lying in bed smelling the scent of the hospital (Yeah, there is this certain alcohol smell of hospitals, yikes).
3) Would you rather live in an active volcano or inside a big tree?
I would rather live inside a big tree. In Filipino mythology, there is an elemental called "kapre". Kapres live on big trees such as acacia, nara, and balete. They are very big, dark, and have those blood-red eyes. They smoke tobacco, too. So they said that if you see a cloud of smoke from a tree, RUN.
On the other hand, if I live in an active volcano, I will just melt away like butter. I have no chance to live in such a hot environment. I easily get red as a tomato, even my eyes sometimes get bloodshot if it is supper hot. That is why staying under the sun is not good for me, well in general. That is why the last time I did sun drying of rice gains, I committed the rookie mistake of not wearing arm sleeves and a hat.
4) Would you rather have all your shoes filled with spaghetti or have all your socks be wet all the time?
I would rather have my socks be wet all the time. As a cheap person, I will not wast a single strand of spaghetti to fill my shoes, gosh. Why would I waste food even if it is not my money? I saw this tiktok that wastes so much food just to make content as says "PERFEEEEECT" in every video. Kind of annoying just to see a bucket of cheese sauce or flour go to waste. Anyway~
I already tried walking with wet socks before because it flooded. I was in school at that time and then it suddenly poured so hard. Because some of the drainages in the city is clogged, flood started to form. So I do not have a choice but to get my shoes and socks wet just to make it home
Question Source
---
That is it for this blog. I will see you at the next one!
Opinions are welcome as well in the comments! :)
📸 All photos are owned and taken by me, otherwise credited. Images from Unsplash.
Date PublishedNovember 7, 2022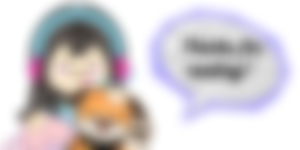 😫 I Ain't Your Sugar Mommy And Never Be One | Learned My Lesson https://read.cash/@Jijisaur/i-aint-your-sugar-mommy-and-never-be-one-learned-my-lesson-2c2a9c4a
🚗 #6 Random Questions For Discussion/ Are self-driving cars safe? https://read.cash/@Jijisaur/6-random-questions-for-discussion-are-self-driving-cars-safe-d53a4207
🍕 #5 Random Questions For Discussion/What's the best pizza topping? https://read.cash/@Jijisaur/5-random-questions-for-discussionwhats-the-best-pizza-topping-774ac168