Suffering once a month
Date: June 02, 2022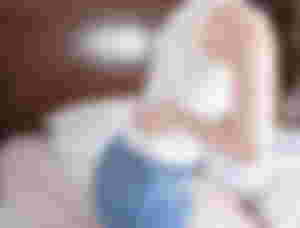 Have you in pain almost once every month? What you are doing to overcome it? How we wish we could some of those pain to others so we can feel relief for a while.
A blessed second day of the month my dear read.cash family. I am hoping that all of you are well.
I just got up from bed after being relieve from pain that I am suffering once a month.
Can you think what I am going through this time? I know most of girls do know. Yes, you're right, I am suffering from dysmenorrhea.
Dysmenorrhea can be describe in two words -- painful menstruation.
PMS is the term used for the signs and symptoms a women have before the onset of menstruation.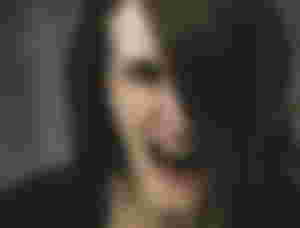 PMS includes the following:
Mood swings

In the previous days especially yesterday, I felt angry and upset even in a very simple things. I can easily shout on my son when he did something I don't want. On the other hand, there were also times that my emotion is so down that I can easily cry. Sometimes I hate myself because I wanted to cry even without a reason to cry, nakakalito right?
Food cravings

Sometimes I craved for food like a pregnant women who really wants something. I wanted to eat this and that with so much eagerness.
Hurting breasts

There were also times that my breasts is aching that I really felt pain. I don't understand sometimes if I have to wear or not a support.
Fatigue or sometimes active

There were times that I felt so tired in doing things that I just wanted to stay at my room and lay down on my bed. But, sometimes I felt so active too that I wanted to have two or more bodies in order to finished the things that my mind wanted to do. I want to do the laundry, clean the surroundings, sew some clothes that needs repair, clean the house and etc. My body wanted to work hard and want to sweat a lot.
Thanks for filling my Sponsor's block
The first day of my menstruation gives me suffering once a month. Almost every first day of my period I suffer from dysmenorrhea. Girls you know how it feels.
I really don't know what is the main cause of it but what I know is that our lifestyle also a contributor of this.
Before I used to take pain reliever like Mefenamic acid everytime I am suffering like this but later on I decided not to because we know how medicine affect our kidneys too. My father ruined his kidneys by taking a lot of medicines for his rheumatism. It cures his sickness but gave another problem.
Things that helps me overcome it:
Drink hot water

Yes! drinking hot water is a big help for me. Parang tinutunaw nya yung mga bilog bilog sa loob hehehe. I never drink anything cold when my menstruation is on going. I prefer to drink warm or hot water
Drinking Amazing herbal coffee

I am taking this as medicine for my dysmenorrhea. It is purely herbal that its main ingredient is corn and malunggay. The product was owned and develop by our churchmate. I am thankful to God and for them for this product. I drink one cup later this morning and thanks God I felt relieved now after bilog bilog came out.
Relax and sleep

After taking that coffee, I tried to sleep but I can't atleast I lied down and relax my body. I can still remember when I am still working, my workmates will really know that it is my first day because I am really suffering and I almost cry in pain. There were times that I will cut off and went home to relax.
Hey Girls! Have you experienced those PMS I have? Or what PMS you have that I don't have? Share some below. How about dysmenorrhea? Are you having this suffering once a month too?
Hey Boys! I don't know if you read this far knowing that the topic talks about girls but if you read this far I really appreciate it and I am hoping that you will understand your sister, your mother, your girlfriend and your wife when they are having PMS or their menstruation is onset. Help them to overcome it and sometimes giving or buying napkins for them is a big help too hehehe.
My 4 year old son knows how the napkin looks like and I can please him to get it from the drawer for me. Massaging my head and my back is also comforting for me.
Thank you for reading. Till next
time. See you.
If you like this dont forget to upvote and subscribe for more articles.
If you want to read more, click HERE.