Sudden earthquake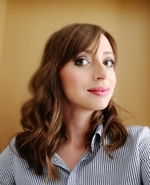 An hour ago I was sitting on the bed and watching TV. Suddenly the bed began to shake. I thought I was not feeling well and that something was wrong with me so I got up to drink water. And then I felt the ground beneath my feet tremble. I live on the third floor and I had the impression that the whole building was shaking. Then I went back to bed. I looked at the pendant lamp hanging from the ceiling. It was rocking. I waited for it to pass. I checked the latest news and read that there was an earthquake tonight in the region where I live.
Life on earth is unpredictable. Some phenomena are beyond our power of foresight. We can't know when the earthquake will happen despite all the scientific knowledge and analysis. Today we are here, in our warm home, watching TV, eating, talking, relaxing. And tomorrow we can be in ruins. Every phenomenon and natural disaster is a story in itself. It is a story about people, their character, readiness for personal sacrifice, and renunciation. How ready are we to give up something we have been building for years?
If everything around us is uncertain, like the earthquake that happened tonight, we should live without striving for something stable and constant. Earthquakes do not happen "far away" and "to some other people". We are wrong when we look at danger as something that is far from us, in another world. The world is small, and we are connected. Everything happens here and now, in the same world, to the same people. Some people will run away, some will help others, and some will experience stress if they are left homeless. Every natural disaster reveals what kind of people we are.
So let's live as if everything is possible, as if everything you build can collapse tomorrow. Live for this day and build again. While we are alive, we can start over. Nothing is permanent and safe. Help others because we are not alone in this world to be selfish. Material goods are destructive, but what we carry within us is the only thing we have for sure. Let's be humans. Both in difficult situations and the happiness of an unpredictable life.
Thank you very much for reading.
The article is original and mine. The lead image is from unsplash.com.