November 2, 2022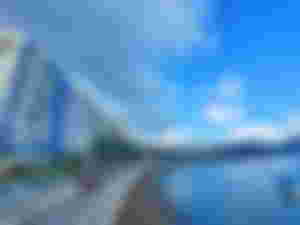 You probably have read about Stanley here before. It's a beautiful town in the southern district of Hong Kong Island. Moreover, it's one of the top tourist destinations in this country. And I also learned that there is a sizeable French population here, that's why it is also called, "a small French town."
But there are more interesting facts and places that anyone would definitely be hooked by this place, and would want to visit again and again. This town was once a pirate hideout from its Chinese name is 賊柱 which means Bandit's post in English. It is called Chek Chue in Cantonese which was the original name of the town. Moreover, this town also served as barracks for British armies during the British colonial era.
The longer I stayed in the town, the more I become fond of it. If there is another reason why I love visiting a place, it is its history and interesting facts. And as I wandered around the town, I came across interesting places that surely are the reasons why the town attracts more tourists.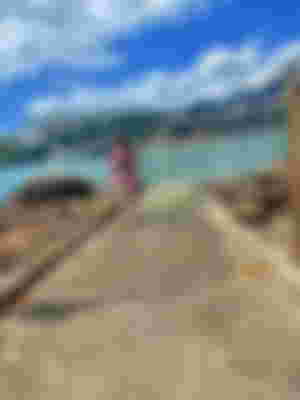 The once pirate hideouts and British army barracks is now a small French Town
First off,
From the name itself, this attracts more lovers, lol. Okay, this part isn't for me. But the terrace offers a scenic view of the town below, as well as the vast ocean.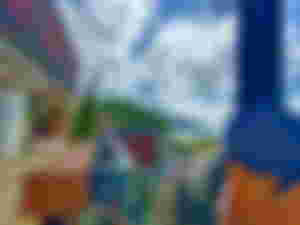 On the left side is a wide platform, a rooftop of Stanley Plaza, I should say, with some seats and tables where visitors can take a rest or eat their food. This is where I ate my lunch and rested before heading down the town.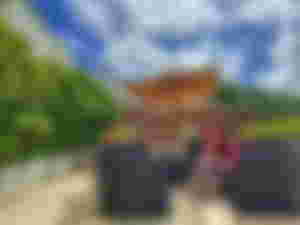 At the end of the alley where my feet dragged me is the Stanley Market where visitors can find bargained stuff, gift items, toys, different merchandise and apparel, and most especially, souvenirs.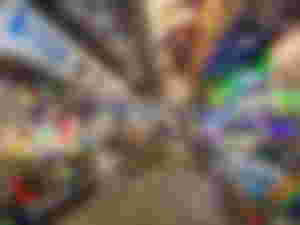 But above all shops, my favorites are the art galleries. There are several Art Galleries within the market and in different parts of the town.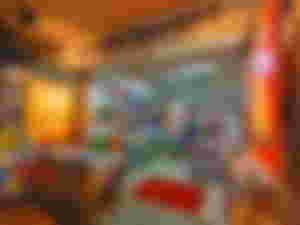 I came across this artist along the main street. He's making caricatures for visitors and payment depends on the size and style the customer want. Seems like the town is full of arts and artists.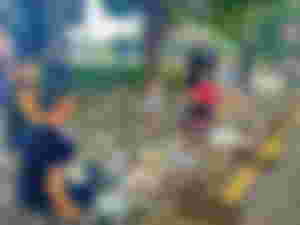 It is so relaxing walking along the promenade while overlooking the scenic view of the ocean. Boats, ferries, and windsurfers are visible from this area.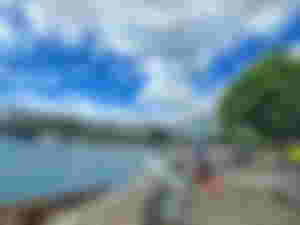 At the end of the walkway in the photo above is another outdoor market with several apparels and souvenir items. It is perfect to go to this place with a lot of money so you could purchase some beautiful items from here.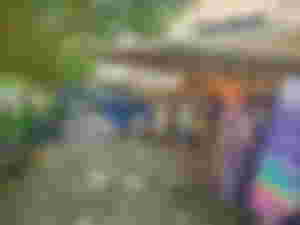 Apart from it, there are several alfresco restaurants too along the promenade serving Western and Asian cuisines.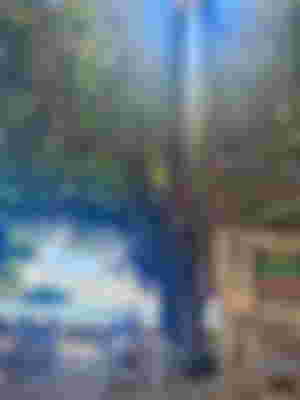 The main street is the favorite place of most visitors. It is also where you would be confused and might think you are in Europe, not in Hong Kong. Architectures are British-inspired and you could see a lot of British and French people around.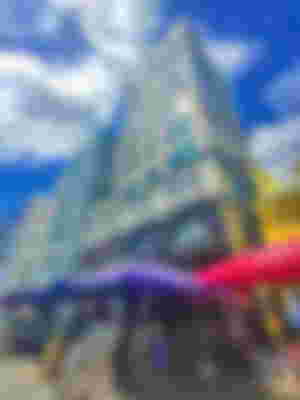 There are more alfresco cafes, bars, and restaurants in the area serving different cuisines and delicacies, of course, seafood is one of the best foods here.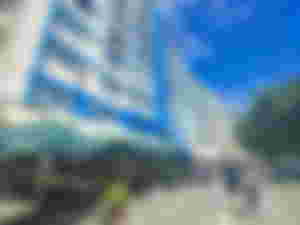 At the end of the main street is Stanley plaza where some shops, a supermarket, an arcade, and different restaurants and fast foods can be found. While looking around the town, it is more like a small city in the farther part of a big city. Some buildings and architecture are even prettier than those in other cities of HK.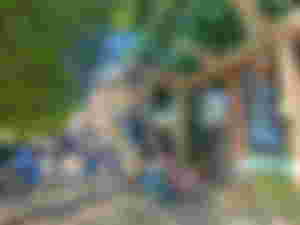 This is located just in front of the plaza where events are usually held. There was an ongoing OctoberFest event in this area when I visited the town. Kids and other adults were enjoying playing some of the games that have corresponding prizes.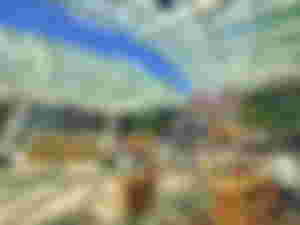 Just a few distances from the amphitheater is the Tin Hau Temple. Anywhere you go in Hong Kong, you will always find a temple. It is where, of course, Buddhist people offer their prayers.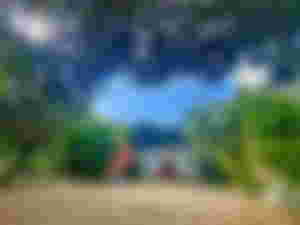 If you still remember, I have shared about this Murray House before. This was once a British army barracks and even the Japanese occupied this house and make it a house of execution for Chinese people.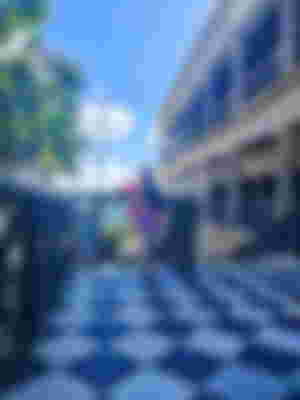 Nowadays, this houses several shops and restaurants, and also serves as a place for wedding photoshoots and gathering places.
The Blake Pier also has an interesting history. This served as a landing port for royal British dignitaries and well-known governors. The original place of the pier was in Central HK but was dismantled and moved to Stanley.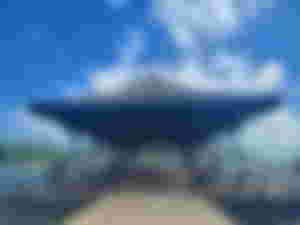 This now serves as a pier for visitors who opt to travel by water. It is actually the best way to capture more scenic views of the sea while riding on a ferry or a boat.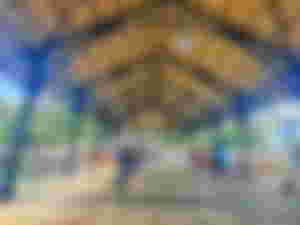 Some boats here can be rented for private water tours.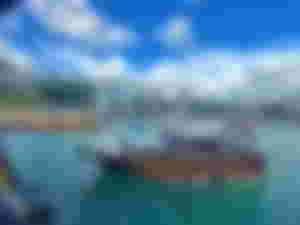 There are two Stanley Beaches, one is in the secluded area, which is more private and has fewer visitors.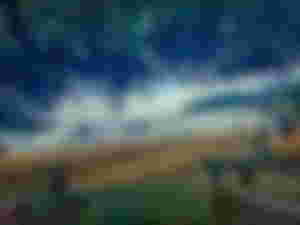 While the main beach is on the eastern side with more visitors but a bigger area. There is also a shower room and some restaurants in the place. So most tourists and visitors opt to visit this bigger beach as it offers more space to settle down their tents and mats. Besides, there are floating diving platforms on this beach too for those who want to bathe in the farther part of the water.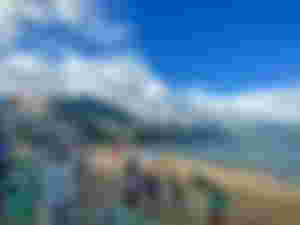 It is better to visit this place in the afternoon when the sun isn't that high anymore. There are more sheds and the weather isn't that hot, so you don't need to worry about getting tanned. This is where I stayed after my long walk around the town. It was so worth it.
If you want to see more photos and read more stories about this town, don't hesitate to click those blur hyperlinks above.
See you in my next travel blog.
(Hey guys, can you give me a sub on YT? Hehe. Thank you 😗)
---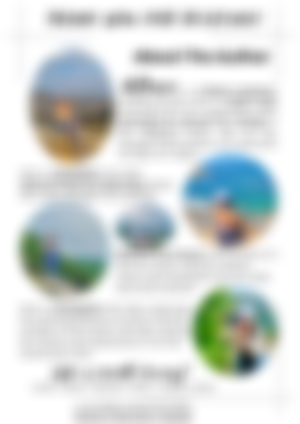 **(Check out the new noise.app here and let's be connected. noise.app/Jane1289)**
Follow me on: