February 24, 2022
I'm an Innovator, move, shake, disrupt, repeat. That's the result of My Creative Types Test. And the results describe what I truly am.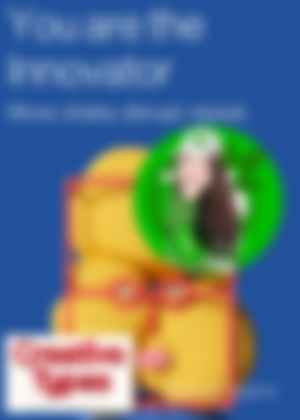 Since I was younger, I really don't like relying on anyone else when it comes to finding solutions to my own problem in the real world, even the problems of others that are placed on my shoulders. Not unless it becomes too heavy to bear alone. That would only be the moment that I would seek help from people I trusted. But as much as possible, I would find ways to solve it, just like how I find ways to lift myself from being stuck in the darkness of depression, or being trapped at the bottom of the bitter fate that my life has thrown at me. Because being stagnant at one place isn't my cup of tea as I have so many dreams to chase and goals to reach. 
And above all, I always wanted to share the ideas and skills I acquired with others, and explore the world of possibilities and opportunities because I believe that I could grow and improve more and succeed in the future.
Here are the given questions and my corresponding answers.
When traveling, you always need a Destination or Direction?
When traveling, of course, the first thing I consider is the DESTINATION as I don't want to get lost in my journey. Setting a certain destination could also help me find the exact direction. Who wanna get lost in the woods anyway? In a deeper sense, if I know exactly where to head to, I could navigate my journey well without worrying about getting to the wrong path and destination.
Although sometimes I like to wander and just let my feet drag me to anywhere else. That only happens when I want to become a risk-taker. Besides, along my way, I could still acquire new things and experiences or realize a better path to follow. What matters here is that I am on the right track regardless of where I am. And as the adage says, "complicated paths often lead to a beautiful destination."  Of course, just don't let yourself fall on the cliff!
My brain spends more, In The Zone or Zoning Out?
Even if I want my brain to spend more time zoning out and just slacking off, I have no choice but to stay IN THE ZONE, especially at work. Or else, I'll be reprimanded by my boss. Moreover, if I was in the zone, I felt focused and could execute things smoothly and finish them even before the allocated time ends. Thus, giving me more time to rest. 
But of course, during my rest days, I like zoning out more as I only want my brain to rest to release those preoccupied unwanted thoughts. But yeah, nowadays, I also need to be in the zone even on holidays, especially since I am writing articles and doing other tasks in the digital world. And distractions could only lead me to be unproductive and leave my tasks undone.
I tend to see life through the lens of, Systems or Stories?
This was the question that I paused and contemplated what to answer as we are in this world run by different systems and stories are often left behind or taken for granted. But then, this is also something I always take into account, and that's seeing STORIES of every person or situation.
Sometimes we tend to believe the systems and that's understandable. For instance, a person who committed a crime. After executing the systems of investigation and collecting enough evidence, it concludes that the person is guilty. But as you go through his stories, there were reasons why he committed such an unforgivable sin that would make you pity him instead. Let's say he's a criminal, but let's not judge him as a human. And I believe that behind everything and systems we perceive, lies different real stories.
What about love? Do you love the person because part of your body system involuntarily beat that sent butterflies in your stomach? Or is it because of the character of the person and how you guys met and fall in love with each other? Of course, the answer is as clear as the water. It's the same sense when we say, don't judge the book by its cover, until you read every pages of it.
Are you a Ruler or Scribble?
I wasn't sure if it has something to do with writing or metaphor. But I chose SCRIBBLE. I choose scribble in the sense that I often write carelessly, especially when there is a limited time, or simply lazy to write at all. But when it comes to finalizing things and writing, I tend to become like a ruler and make my work neat and organized.
There are a lot of metaphorical meanings of ruler and scribble. Either you want to be a ruler as to rule a place or control something or someone or scribble as to control your own life and no others should. Or a ruler as a person heading to the straight path, and scribble as heading to sideways in a deeper sense.
Whatever it is, I'm just a scribble who tends to go sideways oftentimes but with a clear vision, and that is to go to my ideal destination no matter how arduous my journey is, or how bumpy the road is. And no one else could control me or my feelings and rule my life but me alone.
I'd rather be in, A Cocoon or A Beehive?
We all grew up staying inside our cocoon and some even fear to step out of it once they see the bitter reality. And just like anyone else, I better stay in my cocoon as well than to be out in a cruel and unsafe world. However, I'm a person who doesn't want to be stagnant at one place, like I mentioned above, so I chose to be in a BEEHIVE.
Ever since I stepped out of my cocoon, I became a risk-taker, and even stepped up and take all the risks when I stepped out of my homeland. That's how life should be, take the risk, or the risk will take you. It is undeniable that the world is dangerous like a beehive, however, it has a lot of room for us to grow, a lot of places to explore, things to achieve, and opportunities to take. Besides, our dreams and goals can't be found inside our cocoon alone. So let's step out and explore the dangerous, yet, beautiful world full of life 😉.
---
You probably have read @Ruffa's article about the creative types test. You can read it here in case you didn't. But if you are curious about this test, you can visit Creative Types, take your test too, and compare your result to your real character.
The test has 15 questions and I only shared the 5 questions here. So expect the second part of this article 😁. It would take longer to read if I'll put them all here.
Thanks for reading.
By the way guys, I created a new Twitter account recently due to failure in accessing my first account. So if you wanna follow me or tag for airdrops 😅, kindly use this account, Click here. Gracias!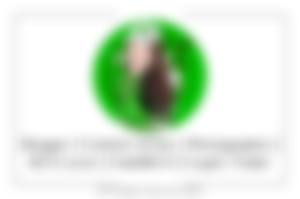 Follow me on: