March 27, 2022
Happy Sunday readcashers!
My Sunday went well despite the postponed travel galore we planned as the weather forecast hindered us to travel. I felt sad upon reading the forecast on Saturday night and learned that there will be thunderstorms the whole day on Sunday. A hike wouldn't be worth it if the view atop is foggy and raindrops and dark clouds would obscure the beautiful scenery. So we opted to cancel our travel plan and just stay in our abode.
Upon waking up late this morning and checking the weather condition outside, I was disappointed as there was no single drop of rain. It was cloudy, yet no rain and sun would possibly come out in the afternoon just like on Saturday. But I just let bygones be bygones as it was already too late to set off for a ride and time wouldn't be enough to climb the mountains we planned to hike. We're hoping for better weather conditions next Sunday so we could carry on with our plan.
Nevertheless, the postponed journey allowed me to sleep longer and recuperate so I could recharge for the upcoming week and travel galore next weekend.
As usual, racing, interacting, and writing are always part of my weekend, as rest day means grinding as well, lol. I felt a little relaxed when one of the pega I rented from a friend was given to another friend to lessen my racing time and do more things instead. Besides, my phone's battery easily gets hot and drained recently, and aside from busyness, that's one of the main reasons why I eliminated one pega from my list. That's the least I could do and it would be a big help to the new renter as well.
To make my Sunday not boring, I visited a Thailand restaurant down the city. It maybe small, yet cozy and its backdrop was nostalgic along with the photos posted on the wall. Those were Hong Kong celebrities who visited the restaurant.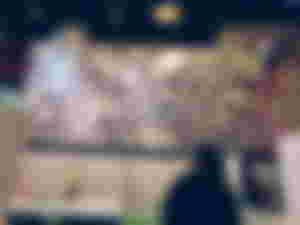 Its specialties include chicken of different Thai flavors. I was thinking either to choose chicken curry or hainan chicken but I opted for curry since I missed eating Filipino curry and I have already tried hainan style several times. I believe Thai and Filipino have similarities when it comes to recipes so I gave it a try. Unexpectedly, it was spicy, yet yummy. It was paired with flavored Thai and pumpkin soup which saved me from buying drinks.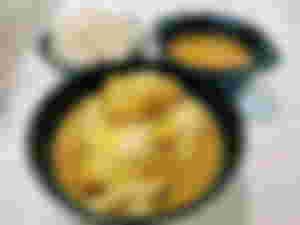 After eating I opted to visit Central Hong Kong to buy for my daily needs in Filipino stores and walk around as well.
I visited my Hive account and I felt even happier this day upon seeing my posts have been appreciated by others. That's the goal of a writer, to write and share stories to inspire readers. And receiving appreciation from readers means a lot and motivates me to pursue my passion for writing.
This made my day and became optimistic. And as I mentioned in my article about my Vision/Goal Board or dream board, one of my goals is to practice mindfulness and be healthy and fit. I admit that I just take my health for granted before and am easily pissed off of unworthy things, so to achieve this goal, I'm trying my best to be mindful in all aspects and ignore things and people that are causing stress or creating negative thoughts in my mind.
As Buddha says, "We become what we think," so I better think about how to make my life worth it rather than mind those stressors.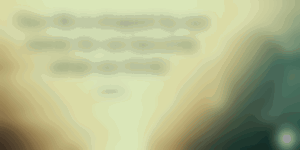 Money matters, but health matters more. And we could only achieve all our goals if we have a positive mindset and are mindful of all things. Besides, hardships would be all wasted if we just focus on saving money and wouldn't care about balancing all aspects as it might be compromised one of them, especially health.
And one thing I noticed is when I am optimistic, my body doesn't get tired easily and I felt so enthusiastic. I could do more things without being burnt out. Additionally, I could put on an upside curve on my lips and have a brighter day. That's the effect of being optimistic and mindful and you could attract more positivity.
---
Just short ramblings and thoughts to ponder. Happy Sunday everyone.
Thanks for reading.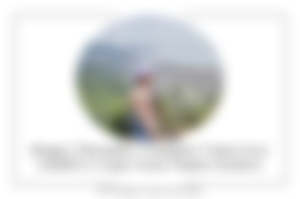 Follow me on: