Tuesday, A Shocking Scene at 3 Am!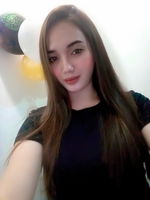 I love reading horror stories. I love listening horror stories especially if it is happened in real life. I love watching horror movies but sometimes I couldn't bear it especially if was alone. If I don't have companions because I felt the fears.
Like about these past few days, I have an article about what happened that night. Honestly I love watching horror movies if I have some of my family or friends. Sounds funny but it was a super fan when you are all shouting especially if you are in the climax already.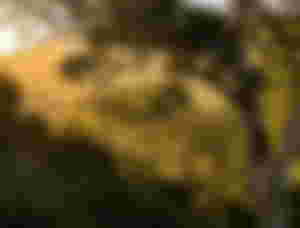 Last night, I was really busy at my room. I fixed all the things. When I was done already, I rest a bit. I visit my Instagram account. I love looking the photos of Rabiya Mateo and Arci Munoz. I am super fan of them. After, I took a bath already. I have my sleepwear then went to my bed.
I visit here in the platform. I read articles and commented after. At 10 pm, my sister chatted on me. She asked me some load so I sent her. We chatted and we talked a random matters until she didn't replied so I checked it. She wasn't online already. I continued reading articles. After 30 minutes, she chatted me again.
She said,
"Please call mom."
I was really nervous. I don't know but I panic immediately. I couldn't control my emotions. I immediately replied to her.
"Why!? What happened to mom?".
She said, my second sister find my mom. My parents slept sometimes in our other house because there are a lot of things there. I said to her.
"Go to mom and tell her that our sister need her."
She replied, she didn't want to because she was really scared. I asked her why then she said that mom saw something there. I was really shocked. I asked what happened then she told me.
It was Tuesday, mom slept in our house but my dad slept in the other house. Mom wake up 3 am, so early. She cooked a rice already then after she decided to went to other house to wake up my dad.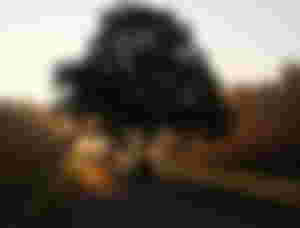 The truth, before we reach the other house you will pass first a big tree. I don't know what kind of tree is that. I'm sorry I forgot the name.
While my mom walking there, she saw already a person. At first she thought it was my dad then she continued walking. When she was near already, she was going about to call but she was really shocked because it was an old woman wearing a long dress but she stood back so that my mom didn't saw her face.
My mom got scared and she didn't know what she gonna do. She walked backward silently and ran back towards in our house. She immediately get the flashlight and wake my sister to accompanied her. When they were there, the old woman was gone already.
My mom was really frightened about what she saw. She couldn't believe it. She never expect that she saw somethin' like that. It was her first time.
When I know already about what happened that night about the experience of my mom, I felt scared because that huge tree near only at our house. I couldn't help it if I saw something there also same with my mom but I know it will never happen. I'm sure I will never walk or pass that huge tree if I was alone especially during nights. I'm sure and promise to myself that I will avoid it. I cannot imagine myself with that scenario.
Before my sister going to sleep, I told her that always reminded mom that never pass on that tree if she was alone. It's really dangerous. Always asked our dad if she want to go in the other house so that she have a companion to go there.
Thoughts: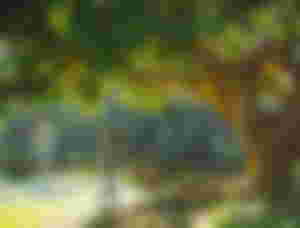 In life, there are a lot of unexpected situation we encounter. Same like that, it's a horrible experience that's why we should always be ready anytime. We should always be prepared. Be brave! Be strong! Don't let your fears eaten you! Whatever happens just fight it!
________________________
Thank you so much. I hope I give you some worthy time with this article of mine.
God bless everyone. Stay safe always. 🙏
-JRamona20 💜