Finally, It was Released!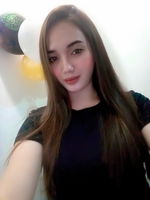 Most of us are fond of watching series, movies. It's our happiness especially if we love the story a lot. There is a thrill, a mixed emotions you have it. You encountered a different kind of story. A different kind of characteristics, sometimes we annoyed, we irritated, we were happy and sad. It's depend what kind of movies or series we watched.
How about you? What is your favorite series or movies? I'm sure you have it. I'm sure there's something you've been waiting for.
In my part, I'm sure you've noticed it how much I love watching series, any kind of series as long a I love the story. Mostly I watched a Korean series but there's one which is my favorite. It's not a Korean. I'm sure some of you, know about it. The title is "Stranger Things".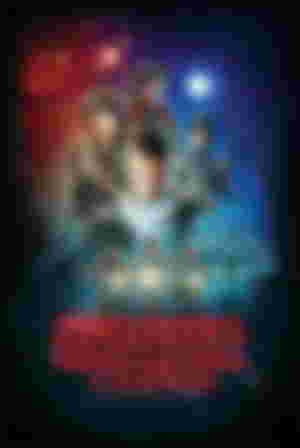 Yes, this is the series I've watched since 2020. I love it so much! There's nothing to say but it's really great. I love the characters of the five kids in Season 1. All of them were great. I was amazed with the story. The music was really great also.
Honestly, my friend was the one who suggested on it. At first I didn't have an interest because mostly I watched a series is from Korean. Until I was really bored that time, I went to my friend and asked her about some series and she always recommend it. I didn't have a choice but to give it a try. She sent me all the episodes of Season 1 and Season 2.
When it was done already, I went back to my room. I started watching it. I was really shocked. I didn't expect it was really great! I was speechless! It was the time I became interested.
I love Eleven and Mike. The two was my favorite. I love them so much. Eleven was unique because she has a superpower. She was different from the others. She always save her friends and the world because of her awesome strength. Eleven became to be their friends.
I love Dustin too. He is really cute. The way he talk. All of them were amazing. The most I love them too because they are all genius. It makes me wow! The way they think. The way they shared their ideas. They way they plan. I don't have anything to say but the characteristics they have are so much awesome. So great!
The Season 1 was really great! It was the reason that I felt excited with the Season 2 that time. I spent a lot of hours because of the series. When it was Season 2, I observed that they were grown up a little. It makes me more interested.
I couldn't expect with it. Still Eleven and Mike was my favorite. The part of Will there also was really horrible. I always felt when he was at the scene already because I know it already that always something bad would happen. I felt nervous when it was him. Will always felt different. He was always scared.
Thankful to his mom was always there for him. Her mom's characteristic was really great. She was very energetic. She was so fast. She did her best for the sake of her son. I love the way she act. She was really amazing. She nailed her role from the series. She did a great job! She is one of the best!
The season 3 was the best too! The ending I was sad because the father who stand to Eleven was died. I know it was really hurt but all in all the story was really great also!
But after a months, I read some that the father of Eleven was not dead. I was really happy because I thought he was dead from Season 3 which I was totally wrong. An awesome twist.
It's been a long time I wait for the Season 4. I couldn't wait it and always checked an update for it. When I didn't visit my Facebook because of my vacation, the time I returned here in Manila I was really shocked because the series will be released May 27 this year. I was jump of happiness. I was really happy. I couldn't wait it!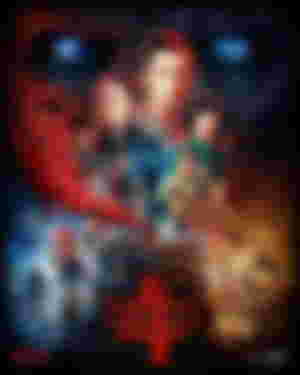 When it was May 27, I always checked it but still it wasn't release. When it was 5 pm still it wasn't. I went outside that time because we have a dinner with my partner when I back here at the apartment, I fastly checked it then there it was!
I couldn't explain my happiness. I was really happy! I fastly started the episode 1. Oh my! I enjoyed it a lot. Another one. Another horrible scenes. It was really dark. The other one was Vecna. He looks really scary!
Now I watched the series 1-7 so there's still left only 2 episodes and I couldn't wait it. I wait when it will be release. I love the Season 4! I expect it already!
__________________________
Thank you so much. I hope I give you some worthy time with this article of mine.
God bless everyone.Stay safe always.🙏
-JRamona20 💜