"Shopee-shopping"
Sponsors of GarrethGrey07
So what is shopee? I mean what's up with shopee? And why does lots of Filipino's are easily get tempted with every sale they had? What are the possible advantages and disadvantages of shopping online? Did shopee budol you again, this time?😂
Hello there lovelies, it's me again trying to write my entry for today earlier than usual. How was your day so far? Mine is boring 😂.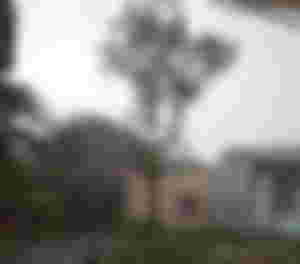 As the time of writing this blog it's also raining outside. The rain pours heavily, and the cold weather is tempting me to have a nap but my determination to write is more stronger than my sleepiness. So yeah I'll be going to finish this, before I allow my eyes to close🤣.
Anyways, today I'll be talking about shopping online in shopee. But of course this blog is not intended to promote their app,🙄 I mean any of their shop🤔, perhaps their name?🙄 Or maybe their products?🤔 Oh well whatever, as my intention here is just for entertainment purposes only, because I am not being paid here to promote them. Chaaarrr. Shopee bekenemen. Lol.
So, as I have asked above, what is shopee? Shopee for me is a convenient online shopping. Lol. Convenient because I don't need to go outside to shop. I can save my time, energy and money as well. How about you? Specially to my fellow Filipino online shoppers, how do you usually define shopee? And what do you think is in shopee and lot's of us are easily get tempted to shop in their shop's? But wait, are you into Shopee, Tiktok, Shein or Lazada? Me, I'm into Shopee, charot. No advertisement added,bling bling. Lol. As for me I love to shop in shopee, because of their free shipping voucher and cashback. Plus their huge discounts in every products during their sale or payday sale. I like it so much as I can saved more, than usual.
Moreover, if we love to shop online because of discounts, free shipping vouchers, less hassles, more choices, and cashback as the advantages. There are also some disadvantages of shopping online.
As an online shopper for almost three years I have already seen different reasons why sometimes and for somehow shopping online is not a good idea as well.
Here are the possible disadvantages and possible reasons why you shouldn't shop online.
Received wrong size's, colours and designs of the item(s)

Broken/damage item(s)

Dishonest seller (s)

Fake products/ low quality
This is what we called, expectation Vs. reality.

Sometimes the item is only beautiful in the picture and when we receive the item it's quite far from what we expected 😂. It feels like we bought Gold yet we received Bronze. Hahahaha.

Then sometimes the sizes are also different. Just like buying a free size shirt. Free size mean can be fitted to small, medium and large body size, and yet we only received one size, which means the item is only fitted for small body sizes. Pak, ganurn.😂
Sometimes the item or the products gets broken/damage, due to the negligence of the carrier. However their are also some possible times , that the seller literally sent you a broken/damage item just to pull out the item from his/her store and for the sake of earnings. And there are also some point that the seller won't give a good service, that is why the item easily got broken. What I mean is, the seller don't even wrapped the item properly.

Just like what happen to the battle of my son. I ordered it online, and when I receive my item I found out that one of the battles cover was broken, and it was because the seller didn't even wrapped the item properly. The seller don't use a bubble wrap to secure my item, she/he just wrapped it with a plastic and send it to the courier. The seller don't even labelled the item as fragile, so the courier thought that the item is unbreakable.
Have you tried contacting the seller before checking out your item? Because I have done that. Actually many times.
So based on my experience, there are also some dishonest seller online.

One time I contacted the seller before I checked out the item in my cart. I asked about the products and she made me trust her, and so I checked out the item.

Then before the seller send my item, she even sent me a photo as a proof that she gives me the exact design, colour and sizes of my choice, and yet when I receive the item it's far from what she sent me. Lol.

I really hate that seller 🤣. She even had a guts to demand for a five star ratings after her dishonesty. Lol. So I don't rate her even just one star. Its not a revenge, but that's what she deserves🙄. Duhhh!🙄.
Sometimes we misunderstood the price of the products/items, I guess??🤔

Because we love to buy cheap, but we expect for a quality. Do you think it was fair?🤣😂

But, however their are also some possible times that even if the product was expensive the quality was still low, and there are also some possible times that even if the product was cheap the quality was it's finest.

Luck you, lucky me, if we bought the item with quality in a cheap price. Yey it's a celebration indeed.
My answer is YES, I DO!🤣.
Shopping online is convenient at some point, it can save your time and energy. However, sometimes it won't give you some satisfaction due to some possible reasons, and that is why we encountered some disadvantages of shopping online.
Anyway this is all for today, as I don't think I am still making any sense here, lol.
Suppose this should be published last night before going to bed, but the site is not accessible so yeah, I still failes this time 🤣🤣🤦.
Lead image was edited using Canva