The day before my Birthday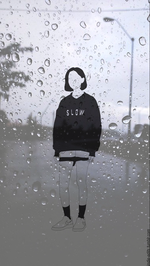 Hello everyone, today is Saturday, April 23, 2022.
I feel very special today because tomorrow is my birthday. What makes it more special is that I am extra happy with all the things that surround me. I could be extremely happy if not because of the monthly sickness that is making me suffer since last night.
It gave me a hard time sleeping early last night but thankfully, he comforted me thru almost 2 hours of a phone call. He stayed with me until I feel drowsy. My heart is so full. So, even if I slept late, I was still able to wake up and have a very good morning.
Earlier this morning, I can't hide my romantic excitement upon reading his very sweet message. He was very early as he has a duty today. My colleagues teased me because they saw me smiling and staring at my phone very early in the morning. Who wouldn't be right? If you receive a message coming from your favorite person. I am so inspired to be productive all day.
I still feel the sting around my waist, but at 9 am in my first class, it somehow toned down. My pupils knew that tomorrow is my birthday, so right after we ended the class, they greeted me and sang a Happy Birthday Song. Gladly, I recorded it. Beautiful memories for my 23rd birthday.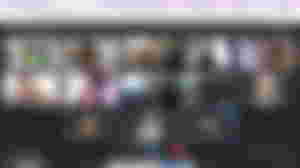 At 10:30 am, one of my colleagues accompanied me to go the restaurant where I ordered food for our lunch because I decided to celebrate today instead of tomorrow. We also bought cake. I chose my favorite black forest. I am still on my strict diet so, even if it's tempting, I will only eat a small amount, because I don't want my sugar to rise again.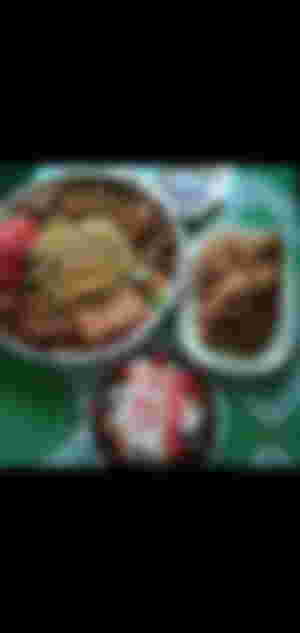 We had a very delightful lunch. My colleagues made my annual day very special. I may not be with my family on this very special day, but my second family is making me feel like I'm home. How I wished I could celebrate my special day with the people I love.
He, on the other hand, wants to come but because they're not allowed to go anywhere farther from their camp, he makes sure that he gets updated with all the events happening this day, he also makes sure that I feel his presence despite our distances. This feels so right. I couldn't wish anything on my birthday when I already got it in advance. I considered him one of my birthday gifts but he just came so early well, it's still my birthday month.
By the way, before I could forget, I received a gift from Miss Che, my boss's friend, and also a monetary gift from my boss and so much love from my super amazing person.
I don't know what's up on the next day but I'm sure it's gonna be the best day. I'll make sure to go to church since 24th falls on a Sunday, and thank Him for all the blessings He gave to me. Oh, God, You are so great!
Can I get birthday wishes from you here, fam? I'd like to fill my heart reading birthday wishes hehehe...