We all know that volatility is crucial in cryptocurrency and BCH is not an exemption. Smallholder like me feels sad every time BCH price fluctuates, I hold BCH that I earned here on read cash hoping for little profit and save it for future purposes. I also learned to love how BCH works because of its convenience, I also want to be part of how far it will go. But volatility is somehow hindering us to bet on Bitcoin cash, but gladly sir @Telesfor thought me how to escape it somehow, through Bitcoin.com wallet.
If you are not using the Bitcoin.com wallet, I recommend you download it and store your BCH holdings there. The wallet is more secure as it provides seed phrase to avoid being hacked or stolen, do not store your BCH in an exchanger wallet for safety purposes for example Coins.ph. Coins.pH do not have seed phrase, it is also prone to hacking. The seed phrase is the 12 words given by the wallet for safekeeping of your asset and also for recovery purposes if ever you lose or broke the gadgets you used. I used two wallets, for now, this one and coins.ph, I store the same amount there so I can convert easily if I need the money. But for holding purposes I used the Bitcoin.com wallet.
You can also integrate your read cash wallet on the Bitcoin.com wallet by backing up, once your read cash wallet was linked to your Bitcoin.com wallet all transactions that were made will reflect in there including your balance. You will also receive notifications when you receive tips from other users and the bot. See photos below how it looks like.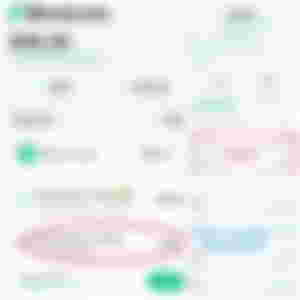 If you want to integrate your read cash wallet to Bitcoin.com back up your wallet now by the following sir Telesfor's guide.
https://read.cash/@Telesfor/how-to-integrate-readcash-wallet-into-bitcoincom-wallet-80747c24
If you are done importing your read cash seed phrase but you cant see any wallet reflection, tap the wallet then tap wallet information, next is scan missing transaction then scan transaction. After that your read cash wallet will appear.
"Other users might simply want to escape the volatility of cryptocurrency. BTC and BCH prices change every minute of every day. There is no market-open or market-close like in traditional stocks, as trading taking places 24h per day 7 days per week.

If the price recently went up a considerable amount, some users may want to lock in those gains by swapping from BTC or BCH into USDT or USDH. Stablecoins such as USDH and USDT are pegged to the US dollar, allowing users to escape the volatility of crypto in place of the wider perceived stability of the US dollar.

If the price is going down, some users may also worry the price will continue to go down further. Stablecoins provide the fastest way to make your personal choice whether to escape volatility or not." - Written by Jax
Tap the Big SWAP button- Open your Bitcoin.com wallet and tap the big swap button. Under the asset breakdown.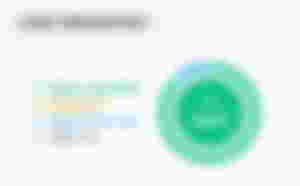 Choose the asset you want to swap and the stablecoins- For example BCH to USDT and set the amount you like to send. Tap the button according to the number I indicate below.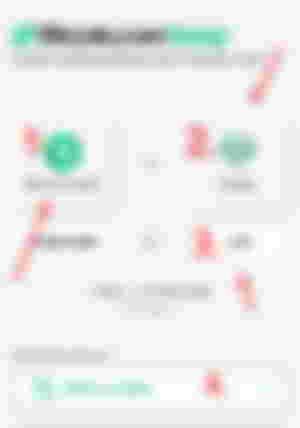 In selecting a receiving wallet in #4, if you happen to integrate your read cash wallet or you imported other wallets, make sure to select your Bitcoin wallet for your SLP token address. DO NOT USE your read cash wallet for SLP tokens or the stable coins as your receiving wallet. (Edit your wallet name to avoid confusion, just tap the wallet , next wallet information then wallet name. By the way do this first upon setting up your wallet.)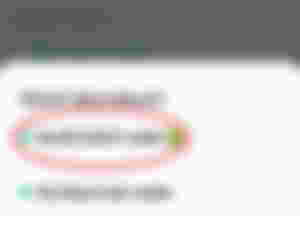 Confirm swap- After filling up the details tap to slide the confirm swap button.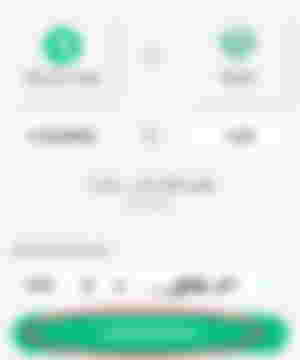 After confirming the swap you will wait for the notification in the bell to see the transaction while it is being processed.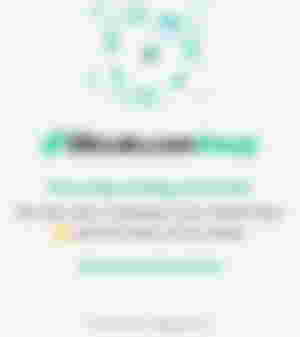 Tap the notification bell to see your swap transaction- On the left side above on your wallet tap the notification bell to see the confirmation of your swap transaction. Click view transaction for the details. Please ake not that it takes 5-15 minutes to complete the transaction.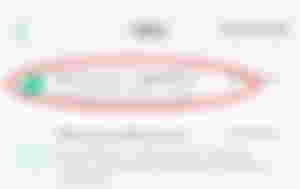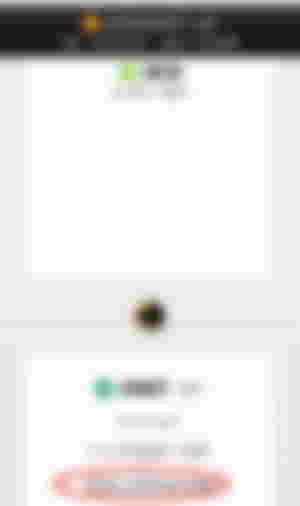 Once the transaction is completed you will now see the token on your wallet. Tap on your BCH/SLP wallet, then tap asset you will now see your stable coins which cannot be affected by the volatility of the market.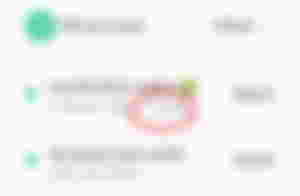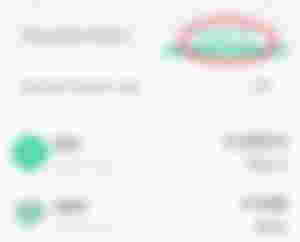 This is the safest way to lock in those gains after the price value increases, it is like a safe vault which cannot be affected when the price value goes down. You can trade all your BCH to stablecoins when the price pumps and buy BCH again when the price goes down, always remember the rule buy low and sell high. But you can also trade the exact amount you gain and leave your principal amount of BCH.
You don't have to worry because the transaction fee will only cost you cents, Bitcoin Cash has lower transaction fees than BTC.
If you want to use your gains or change it to fiat currency, you have to SWAP your stablecoins (USDT/USD) back to BCH again then send it to your wallet exchanger for fiat.
Lock up only your gains don't lock up all your assets because stablecoins do not move, if you want your assets to grow don't be afraid with volatility it is the beauty of this market you will able to see the movement of the coin, let it float. Always remember any investment always comes with taking risk.
I always wanted to lock up my gains before but I don't know how to do it, I also wanted to hold my BCH so the little profit I had was eaten by when the price values go down, at least now I know what to do. This is better than saving it to banks they will not give us profit as the crypto market does. Big thanks to sir Telesfor for mentoring me how to do it, and answering all my questions regarding BCH😊
Now, you can hold your BCH without worrying so much about volatility. Grow your asset using Bitcoin.com Wallet via swap features. (If I happen to mention misinformation, you can correct me. I am still a noob when it comes to crypto-related topics but I am trying my very best to learn).
If you have any questions or clarifications beep me in the comment section.
https://support.bitcoin.com/en/articles/3954100-how-to-swap-between-cryptocurrencies-in-the-bitcoin-com-wallet
https://read.cash/@feebie/how-stable-coins-help-maximize-profit-in-bitcoin-cash-b2617633
All photos are my screenshot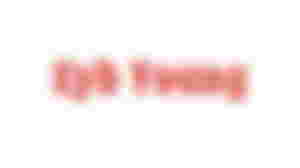 Enjoyed this article?
Earn Bitcoin Cash by sharing it!
Explain
...and you will also help the author collect more tips.