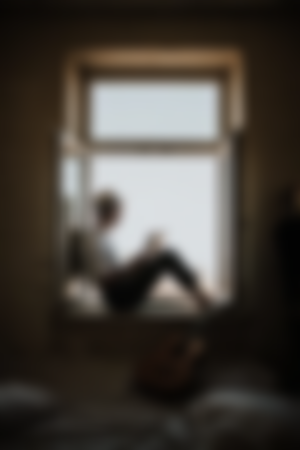 This is my story, when I discover I could read is the time I also find my talent in writing. Elementary I wasn't really good at reading, high school was a grammatical error. Until I discovered to read a book. Book is the only thing that teaches me the thing some people can't, I was really shy to ask them to teach me so I teach my own self.
I had been in the read-cash for a month and I see people fail because they been not fans of reading.  If you observed at my heading logo "Be a writer of your own story and the readers of other works".  just a simple phrase but had possessed a very powerful statement that will always remind me of the right thing.
We are all writers with different identities and content styles, I am a fan of reading real-life scenario drama in life, that they write what happened today or yesterday. Just like what I said to one of the writers of this style, if I knew how to create an article just like that, I already did. But I am a dude so; drama life wasn't for me (Maybe).
I also a fan of creative writers, goal achievers, and goal setters. those informative articles about crypto, life, and one of a kind topic. That romantic Wattpad style writes, music categories, and love novelist. Is there any style I haven't yet discovered? Please comment on what is that.
We are in the community and expected that the idea of similarity is quite hard. What genre we love the most will not be loved by everyone, but a community is unity.
I haven't written about crypto but that doesn't mean I am not on it. The moment we set our 1BCH goal, we have been signed a contract with the crypto community, read articles about the history, current events, and how to make our money secured. That doesn't mean we don't write about the topic, it will be the reason for us to ignored the article. One article could change our perspective on life.
I don't have any business-related degree but I build a plan and planning to create my company, because I am reading business-related textbooks and articles and I absorb some of them, so the chances of absorbing the trading technique are also a high probability. That's how the reading and understanding joints force to change make the one person's life.
Do you think that reading only needs the sense of sight? I disagree. Reading uses the all senses we had. Sense of Sight for seeing the words, tastes to reminisce the flavor of yesterday, and sense of feeling to felt the expressing hard feeling of the original writer, and hearing to hear those broken hearts and makes yourself listen to their stories.
Reading is listening to them, showing that their still people who are there virtually with them, we commented on their works, and we don't know how huge the impact of the good comment we shared to them. Besides not everyone has a person who hears the real story, so some writers choose to share their painful story, dark side because we don't really know them and we can't just judge them easily.
When we really heard the main idea of the story we will feel the feeling of this writer while doing the piece.
If you aiming to be a good writer you must be a good reader first, that's is one of my secrets to how I create an article. Reading the other works is the most  important first step, beside you only have a friend here by reading their works it is like give and take, and it's a beautiful thing,
I actually abandoned my Facebook, in my free time I am reading articles here, lucky if I got the tip to share but if no I just leave a likes to everyone.
A writer who reads is the person who has the heart of a real journalist; don't limit yourself by having the knowledge you just comfortable with, be the outside-the-box thinker, one or two articles will serve as your reference on your next project here. The person whom you read its work may be the friend you never thought to had.
In all writers here who becomes successful in the platform is because they read others article, not just creating for their own sake.
If you are a newbie or an amateur who is not a fan of reading, don't force yourself to read. Instead, practice it naturally, and know your limit minute, reading in practice comes to the point that you will be loved reading naturally, and you will just be addicted to reading.
That's how I started, reading others' work so I got friends. Sighting their works so they will discover you. If you keep hiding in the dark, then it's now time to come out and read other's works and befriend them beside were in a community that unites to help each other writers. Be a good writer and reader.

---