I am stronger than your discrimination mentality
Date: 19th April, 2022
Tuesday
Hello how are you all? Hope everything is going perfect with all of you. Just few minutes ago I completed my Ifter. Its means one more fasting already finished by me. Its 19th april 2022. We all Muslim people completed 16 fasting. Today I am so tired because of more than 16 hours I did fasting. Today I was tired but I was so happy. Do you know why I am so happy? Yes I am going to share this topics with all of you. Let's start.
As I shared my past articles, I told that I do job as a computer engineer in a private company. Our company is so big in Chittagong, Bangladesh. Its a group of companies. Our company has many business. Mention in below.
Garments factories

Cement factory

Bank

Cargo ship

Washing division

Hospital etc.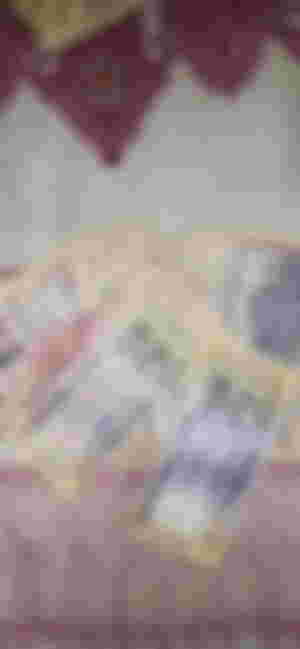 Increment with discrimination:
I am so happy that, I am an employee of this company. I joined in that company at 1st November 2012. Yeah still now I am doing job in the same company. My co-workers and colleagues are so much gentle and helpful and supportive. I am in IT hardware department. In our hardware department has 6 members. Me and Mr.Zabed sit in branch office. Others give support in Head office and others branches. Today is the big day for me and for others employees of our group. Can you guess why I am so happy? Yes I share with all of you. Don't worry. As I said above I do job in private firm. So all of you know in every company has own system and rules for workers. I got increment today. Can you Imagine how much? Its near 2.00 BCH. I am so happy but feeling upset also. I hope to get more than 10.00BCH. Its my bad luck that I don't get those BCH. But yeah I am the guy who are working in that company more than 9 years. It is my first job and I like to end my career in this private firm. Many emotions connect with me in this company. I love that company where I do job.
Everyone who does job they have hope they will get good amount of increment. When increment time come to a employers they always has few plans. Yeah they all prepared them to do something special with increment money. Oh by the way in our company has one facility. How much increment we got as per our company rules we got areal bill. Suppose you got increment 50$ in one year. Then you will get areal bill of 50$*12. Its the biggest chance to all of us. When increment announced in our company we all was so happy. But suddenly disaster fall to me. I am working in that company many years. I thought in this increment i will get 10.00 BCH and I planned to spend this money for my family. My brothers came back from abroad. Covid destroy our family. We not broke fully just managing as per situation demand. But for your kind information I want to say all of you that, I got hurt many times in my life. But I never broke. My parents always taught me few good things as mention below.
Never wish or demand more

Never lose hope

Never speak lie

Never earn money in dishonest way

Never be a harmful reason for others

Always pray to your creator(Allah)

Never depend on others.

Help people

Love all human being

Never discrimination by money or power
I am 32 years running. I am a married person with two beautiful kids. I saw sorrow last few years. But I never follow the way to earn money in negative way. I have full faith in my creator. Because I trust selfish guy can lose of mine but If my creator listed that selfish guy who makes discrimination in my life nobody has chance to recover this. In our company is now going with grouping system. Company owner don't know fully about those grouping system. I am a junior IT support engineer. But I feel lough when I saw this types of discrimination in our company. In our company has more than 8000 workers and has near 400 officers. Increment all get to officers. This year which increment we got its fully many says its not legal. They gave highest increment only to 1-2 departments. But I swear, last 9 years I give support in 6 factories. But when administration called me to take my increment later I was not happy. Because I know the increment result. I hot only 35$ increment for 5 years. Here has a system also to less the money. Few people who is in management they give priority to their department and their selected person only. I am not in their selection list. Because I don't provide oily speach. I had hope I will get 100$ increment. In my department I am the only person who always get low increment. All of you can say its my bad luck. But I will say I am not the guy who like to give oil to boss. I never give oil by talk. I like to earn money in honest way. I trust if my creator want to give me than I will get it. Yes I have hope oneday my boss will understand me and my attitude. If my boss happy with my work and consider this that yes this boy is gentle and honest and I should give him his right increment than I will get it. Otherwise I will not get. But I never lose hope. Because my parents taught me this things keep trust in your creator and never lose hope. If you are in right track nobody can prevent you to be successful one. I am waiting for that good moments. I never wish to do harm to any co-workers. I always try to give good advice which i have in my mind. I can keep hand in my heart and say I like to help people and I love that company.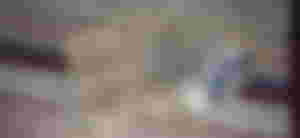 Sugesstion:
Please never do discrimination. If you miss-use your power then oneday creator will give you punishment. So be aware when take decision. Never listen oil speach Give the value of the right person who really work hard. Who are giving you oil by speach oneday he/she can left you. Because they are selfish person.I am not selfish one and I feel proud from my heart about it. Thanks creator to makes me with that type of positive mentality.
Pray for those people who has discrimination mentality. But for those guys I want to say I am stronger than your discrimination mentality.
Lead image collected from UnSplash.com
Note: Life is a battle ground. Here you can win or lose. When you attend in race never lose hope. Because hope is the biggest asset which give you strength.
Trust it as like me, after darkness sunshine will come in your life.people can injustice but creator never does.
Try to be honest in your place.
If you do work with honesty, 
you will get gift from your creator.