Let only the good words stay.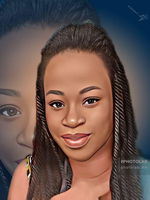 First things first, I'll love to render my appreciation to you all, for your support. Ranging from my sponsors, subscribers, readers, likers, upvoters down to those who take out time to comment on my articles. I know this is quite small but then I guess celebration starts from little things. I'm so grateful for having 50 subscribers. Believe me when I say this, when I started on read.cash, it was tough!, I wasn't really pleased at all.
I couldn't have gotten this far without the support of you all and for this generous act, I'm immensely grateful.
Thank you! Thank you! Thank you all for making me smile.
Something happened today and it got me really wondering how some human beings really behave. What happened kind of affirmed the fact that some vile things, starts from a foundation.
I'm presently an office clerk; working in an agent company. My job there is to;
walk around in search of houses for sale or lease; making sure all informations as regards the houses I find is written down.

And after this first process, if a client comes and he needs a house, my job again is to actually;
go through those house contacts or addresses I've written down;

find out if they are still available, the price according to my client's budget, the condition of the house; according to my client's taste, and the location of the house; according to my client's preferences.

If I have in my record book; what he wants. I'll go ahead to affirm this to him, but before I take him out for inspection. He must fill a form.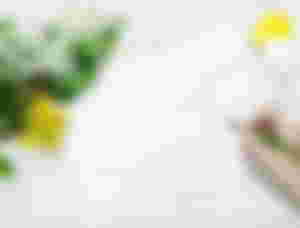 So today, after the client had done the aforementioned, we both walked to the house for inspection. While walking, we engaged in a conversation. That was when he said:
Client: I want to build my house too this year. So maybe when I want to buy land, I'll come to your company.
Me: (enthusiastic) Oh! Okay Sir, you want the land to be situated around this area right?
Client: Yes, I want it to be in this area, not too far away from here. (Pauses and continues) it's not everything that you have to tell your boss, when I want to buy the land, you can do it yourself and pocket the money. I worked as a civil servant too, it's not everything I tell my boss, there are some transactions I'd keep to myself. So if I want to buy land, there's no need for you to tell your boss, just keep that one for yourself in addition to your salary.
Me: (sighs in pretentious acceptance) Hmm, okay Sir (mistakenly kicks a stone, almost tripping off).
Client's brother: (from the back) careful ooh, you see. If you have aeroplane now, you won't be kicking stones.
Me: (laughs in pretentious acceptance)
Client: (affirming to what his brother said) Yes now, you won't kick stones, so just start it, ehn. You don't need to tell your boss everything.
Me: (sighs in pretentious acceptance) Hmm...
That short dialogue was the summary of what triggered this article, I basically reacted that way because I wanted to keep it flowing, act like what he was saying was right and just ignore his words. I know I wouldn't do that even if I find myself in a different organization, it's called "stealing," no matter the term used to package it.
Words are seeds. If we look at it from another angle:
A greedy person would; after listening to the client above, change his perspective.
A greedy person might; because of such words deviate from honesty and loyalty to dishonesty and unfaithfulness.
Of a truth, what the man said was completely true, I could perform any transaction without my boss's notice. She wouldn't know, and I'll keep making my money off her company, but isn't this stealing?.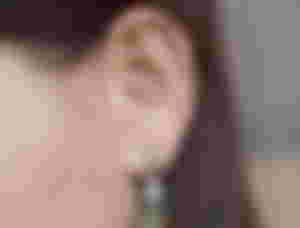 Conclusion: Sometimes, the words we decide to listen to, forms an hole in our hearts and it makes us do unreasonable things. We'll always hear things, both the negative instructions and the positive instructions. We just need to choose wisely; the kind of words we allow to linger on in our hearts.
I still don't even know if the topic is befitting, my phone is presently hanging.