In an article I published on the first day of August titled "Hey August: Here's What I've Got!", I have shared the goals I aim to accomplish this month both in the crypto-verse and in the real world. Setting such goals always help and motivate me to be more productive every day even if I am still stuck at home.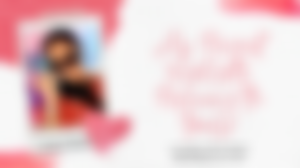 In this article, I am going to share the highlights of this month and see if I was able to achieve my goals this August.
It has always been my goal to write and publish one article every day on this platform, which is why even before the month started, I have drafted as many articles as I can so that I have extra articles ready to be published just in case I don't have any idea or topics to write about. And this month, I am glad that I was able to publish 30 articles (including this one) which means I did not skip a single day in publishing an article. It should be 31 articles, however, there was an incident on read.cash that did not allow us to edit or publish our articles. But I'll let that day pass because I had ready to publish article fo that day. So this goal is Achieved!

From always being kicked out at the top 50 tippers for the last 30 days, I am so delighted to see that my username is now on the Top 32 tippers for this month.

Based on the list, I had tipped a total of $33.35 worth of Bitcoin Cash to all of those who have commented on my articles and to the articles I have read from other users. I aim to retain this silver badge as my way of sharing and giving back the BCH I am earning on this platform to the community. And this goal is achieved.

This is just an easy goal to achieve because posting on noise.cash has been a part of my daily routine since it was launched last December. Although my account experienced drought and not getting to receive heart-tips for more than 2 weeks (on and off), I am still grateful that I was able to earn some Bitcoin Cash out of all the content I posted. I also appreciate those who have subscribed to my profile and keep liking my posts and leaving their comments to them. Goal achieved!

Even if Rusty has been a little distant to me this month as he was not as generous as before, I am still grateful to him that the upvotes I received from him added up to this goal. And because of that, this goal was achieved. I already shared this achievement through an article that I published a couple of days ago titled "8 Bitcoin Cash Achieved!".
On the first day of the month, I started reading the book "For Richer, For Poorer: Why the Rich get Richer and the Poor get Poorer" by Chinkee Tan and after a week, I finished reading the book. I also bought the book "The Purpose Driven Life: What on Earth am I here or?" by Rick Warren as suggested by ate ilavpurple828, which I bought on Shopee using my Bitcoin Cash earnings. I started reading this book last August 22 and I will read it for 40 days (1 chapter per day) as suggested by the author. Goal achieved!
I'm sorry to disappoint my health but I just failed this goal. It has always been a struggle for me to sleep early at night because that's the time when I keep thinking about a lot of things that prevent me to fall asleep. Another worse thing is I keep waking up early, around 6 because of too much noise from my surroundings. Good thing I fall asleep afterward.

Water is life for me so drinking more water is achieved on this aspect as I always need to have a full bottle of water beside my study table.

I'm too lazy to work out. I think food is what's stopping me to achieve this healthy lifestyle as I can't stop eating. Whenever I see food, I eat it, then I forget about working out.
I wrote an article before, "4th Year College Student na ako!" to share that I was already officially enrolled for the 1st semester of my final year in college. To be honest, I'm still worried about it. I don't know what awaits in these last 2 semesters in college that sometimes, I would think of just ending my college journey already. But I'll still do my best to surpass all the challenges that are waiting because I need to have that college diploma. Fighting!
---
I am glad to share that all of my goals in the crypto-verse and the real world have been achieved. For this coming month, I'm not gonna set a specific goal anymore as I assume I will be busy in the real world but I will still keep working hard to achieve my ultimate goals both in the virtual and real-world for this year.