First off, I would like to greet myself and read.cash a Happy 5th Monthsarry. 🥳🎉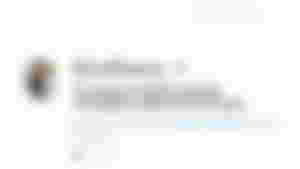 I am now a user for 5 months. Wow! What a journey it has been. I still remember the first day I got on this platform. I joined here without knowing anyone. I felt like I was lost in a place I know nothing about. But as days and months pass by, I am happy that I have found some virtual friends and even an online family, the #Club1BCH, and also the whole Bitcoin Cash community. 💚
The journey was, is, and will never be easy. There will always be ups and downs in here, just like the crypto market. I recall when the random rewarder was implemented, I thought it will be the end of my journey here on read.cash especially when it took a week for the robot to notice my articles.
I also thought of ending my Bitcoin Cash journey by selling all of it and converting it to fiat, and just forget about it at that time when I was so demotivated by rusty. Good thing I bought my Bitcoin Cash back, though at a higher price.
Looking back, I am so glad that I did not give up because now, there are so many goals that are made and achieved. All thanks to read.cash, noise.cash and Bitcoin Cash, I feel so motivated to strive harder in life.
Today, on my 5th month on this platform, another Bitcoin Cash goal has been achieved. As of this writing, I already have a total of 2.09 Bitcoin Cash. This is of course all thanks to the generosity of Mr. Marc De Mesel for upvoting my article about 'Get a Share of Bitcoin Cash from the fund: Keep Writing'.
I was aiming for my 2nd Bitcoin Cash to be earned and saved before the month ends, but it came too early. I am not complaining tho. In fact, I am very much grateful with all my heart.
And because another goal is achieved, I am now setting another goal to be accomplished.
I am aiming to earn and save my 3rd Bitcoin Cash before the month of May ends. That's about 3 months from now. I still need about 0.91 BCH to achieve this goal so there's no stopping me now. I am more motivated than ever especially when I see the 7-digit read.cash fund.
---
As my small token of appreciation to all the people who have been a witness of my journey on read.cash and with Bitcoin Cash, I am having a mini-giveaway. (Just a mini-giveaway because I forgot to save some funds for this as I sent them all to Nexo last night. Lol I'll just make up next time, on my 6th month on read.cash.)
$5 of BCH for my 5 Months on read.cash
20 users will receive an upvote amounting to $0.25 of BCH by answering this simple question.
We all have our reasons why we are setting so many goals, especially with BCH. So now is the time to share them in the comment section and you might receive upvotes, not just from me, but also from the generous tippers out there who will be able to read your reasons.
Thank you for the amazing 5 months, read.cash. Cheers to more months to come!
---
Follow My read.cash Monthsaries here:
Happy Third Monthsary Plus 2 Days
Happy Fourth Monthsary and Counting to Us
---
Join #Club1BCH Now. Are you In?
If yes, shout it out to the world, start holding your Bitcoin Cash, and together, we will achieve the best future we've always wanted with Bitcoin Cash. 💚