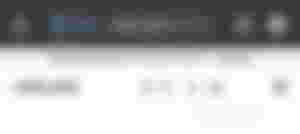 Upon seeing that 7-digit read.cash fund, my heart jumped out of excitement and I'm over the moon because I immediately thought that this platform will continue to live on for the next 5 years or even more, especially when the Bitcoin Cash price goes to the moon. I feel like I have spent my whole life into this platform even though I'm only 5 months old here so I'm really happy that it will continue to exist even when I'm old already.
I even posted on noise.cash that "Based on the fund and if the daily spending remains $500, the site will still keep paying until the next 5 and half years. And if the price per BCH goes to the moon too, then it will keep paying until the next decade or 2. I guess BCH will feed me for my entire life by writing articles."
This also made me more optimistic that I will be able to reach my goal this year, which is to earn and save 5 Bitcoin Cash before the year 2021 ends. I am so close to my 2nd Bitcoin Cash, and I hope that I will get it before the end of February.
---
As more and more people get onboarded into the BCH community, more and more users are also signing up on read.cash. As of this writing, there are now 50,000+ total users of this platform. Almost 3,000 users are active every day and more or less 500 articles are published on the site.
With these statistics, the competition to getting a share from the daily spending is becoming harder and harder. It is also sometimes demotivating when you see other articles getting huge tips from the random rewarder while your articles are not getting anything from him.
But don't be discouraged. Keep writing. Now is not the time to quit writing on read.cash because there are approximately 2,285 Bitcoin Cash to earn. Imagine having to get a share of that fund. Even just holding 1 BCH can change your life forever when Bitcoin Cash finally takes off.
---
It would also be nice if the daily spending will be doubled so that more users or articles will also receive tips from the robot. It would be great if all of the quality content writers will be rewarded with Bitcoin Cash, not just a few of them.
However, I know and I believe there will come a time that the daily spending will finally be doubled, from $500 to $1,000. If it happened on noise.cash, it can also happen here on read.cash.
So if you are reading this right now and you feel like quitting, make the fund your motivation to keep going.
Imagine just by writing articles today and saving those tips you received from the robot, you will be able to buy a house and lot, a car, or get to travel the world.
So go and get a share of Bitcoin Cash from the fund. Keep writing now and your future self might thank you later.
---
Join #Club1BCH Now. Are you In?
If yes, shout it out to the world, start holding your Bitcoin Cash, and together, we will achieve the best future we've always wanted with Bitcoin Cash. 💚