These days challenges have been a trend at Read.cash. First, it was Never I have ever. My version of it can be read here. Afterward, a new one has been around, This and That. But I haven't felt like doing it yet. However, these days I reached another challenge that I liked more than all the others, and it's from @bmjc98. The challenge is to share 10 facts about you when you were a kid. I'm going to let some memories flow. And tell you a bit bout the little girl I was.
If you want to know more about me and the little girl I was. Go ahead and read my version of this challenge.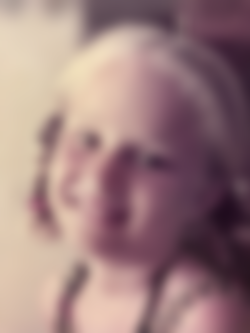 Black beans were the food I hated the most when I was a kid. I couldn't even see them. I could be sitting for hours at the table when they were put on my plate. I remember my parents wouldn't let me get up from the table if I hadn't finished. I think, in the end, they stopped trying to make me eat black beans. When I grew up, I gave them a chance, and now I like them. Although not excessively ;).
My sister and I loved to dress up and pretend we were singers. We used to wear costume wigs my mom had. I was blonde with curly hair. And of course, my favorite wig was a straight black hair one. We had some microphones to play with. And our favorite record back then while playing this was an ABBA one, haha. Mamma Mia, I think that's why I know most of ABBA's songs. We were two Dancing Queens. ;)
I was very lucky because I was able to meet one of my great-grandmothers. And the Nana who had raised my grandmother since she was a child. Nana was a very special person. She was part of the family. She cooked delicious and her recipes left with her because no one in the family learned how to have her seasoning. But my cherished memories about Nana were her ghost and hauntings stories. She was from a town near Caracas, where she used to say strange things happened. I remember her sitting in a rocking chair telling us her stories. Several generations of the family were able to enjoy it.
We lived in an apartment, and my mother never agreed that we should have a pet. One day, after my sister and I, begged for a good time. My parents bought us a little water turtle, which we called Finally. Yes, finally, we had a pet! But sorry, the story didn't end well.
We used to put Finally's turtle tank on a piece of furniture that was attached to the kitchen window. One morning, a few days after we got Finally, we couldn't find it anywhere. It probably got its way out of its tank and must have fallen out the window. My sister and I were very sad for several days and never had a pet again.
My mother used to do magic when she told the story of Cinderella. She used to perfectly imitate the voices of the mice from the Disney movie. My sister, my cousins, and I ​​loved listening to her telling the story.
The first thing I said in my life that I wanted to be, was an astronaut and travel to space. Of course, on the journey of life, I had to decide to be something else. And I ended studying engineering.
The little girl I was, loved The Sound of Music, I don't know how many times in my life I saw the story of the Von Trapp brothers, but there were many. And of course, I also know the songs. As around here, many are very young, and maybe you don't know what I'm talking about since the film was already old when I was born. ;) Here, you can find out more. But when E.T. was released. I can't say I was a little child, but a child. And it became my favorite of all time.
"E.T. phone home".
From the first time I saw a clown, I was afraid of them. And even today, I don't like them. It has always seemed to me that clowns are a bit sad.
My favorite vacations when I was little were in a beach house that my grandparents had in a village on the west coast of Venezuela. The house was small, but it had a huge terrace that was filled with hammocks. I loved to come back from the beach in the afternoons and rocking in the hammocks with my cousins.
The first video game I played was Pong on an Atari console. But the one that I really got hooked on later was PacMan. Some of you may not have even heard of Atari. It was a video console released in the late 70s and became very popular in the early 80s.
So this was a bit of the little girl I was. If you want to participate in the challenge, please don't forget to tag @bmjc98 and me. And you can read her own response to the challenge here.
To all my wonderful sponsors, thank you all!
If you haven´t done it yet. Go and check their articles.
Today special thanks to the wonderful @Eylz2021 and @bmjc98 who recently star sponsoring me. You, my dear girls, rock! Thank you from my heart! If you haven't read their articles yet, I recommend that you go straight to read them.
This is all for now, my dear readers.
Thank you very much if you have come this far. If you like it, a comment or a thumb up will be greatly appreciated.
All images are mine.
Until next time. :)
July 20, 2021