The Interview
So here it is I have been requested to answer some questions from @NanV. Her article can be found here. This all started with @LeonaReed article which can be found here. Easy enough questions below that I slightly altered from the original prompt. Nancy go ahead and fire away.
Nancy: What is your real name?
Coolmidwestguy: Bob
Nancy: Where do you currently live?
Coolmidwestguy: Council Bluffs, Iowa which is across a river from Omaha, Nebraska. It is located in the Midwest part of the United States.
Nancy: When is your birthday and how old are you?
Coolmidwestguy: My birthday is 22 November. I'm either 48 or 49 depending on what time zone we use right now 😂
Nancy: What gender are you?
Coolmidwestguy: 100% male, I think that's pretty obvious. 🤣
Nancy: What do you do for a living?
Coolmidwestguy: I'm a Logistics Management Specialists. My duties include loading and offloading military/civilian aircraft and teaching classes to units so they can prepare thier cargo properly so it can be deployed. I work with military counterparts but I myself am a civilian.
Nancy: When did you step into the crypto world?
Coolmidwestguy: I don't consider stepping into the crypto world. I'd say I fell into it. I haven't really became an "investor" yet in crypto. I take things slow and watch from a distance. I do invest in the stock market though.
Nancy: When and why did you join read.cash?
Coolmidwestguy: I joined read.cash around mid August this year. A friend invited me here. Once here I realized it would be a great way to improve my writing skills. Shortly after that I really liked how the community interacts with one another. Also of course read.cash has aided my big generous heart by helping others out.
Nancy: What advice will you give to the audience (readers), especially those, who are new to read.cash?
Coolmidwestguy: I'd say have fun, write what you want to write. Read what you want to read. Interact with those who comment on your articles. Comment on articles you find interesting and don't be afraid to ask respectful questions. Don't go in thinking dollar signs because chances are you won't earn much. This place is awesome if you interact, I can almost guarantee you that you will build some friendships. I believe you have to be some what generous to earn here. Do tip and I mean any amount counts. If you keep it all to yourself how do you expect someone to support you if you don't support them.
Nancy: Any other things you want to add?
Coolmidwestguy: Sure, I'd like to add why I don't plan on leaving read.com. First off, I have met a handful of people here that I consider friends. Secondly, so many people are respectful and generally care about the feelings of others. A third thought, there is so much to learn from each other. I feel my main purpose here is to motivate and keep individuals that are good hearted/inspirational to others to stay in this platform.
I had another article I was planning to write but since this was Nancy's first time being asked to do a challenge type article I figured I would try to make it successful for her. At first, I thought this would be hard to get some good content in but it turns out it's about the perfect length for an article. I won't continue and mention others to do this as I have my own challenge to do in a day or two.
Hope you enjoyed my answers to these interview prompt questions. Take care and be safe. Love you all ❤️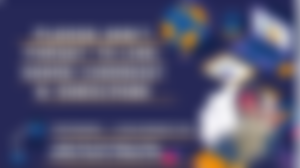 Click to follow:
For Noise App please like my last post so I can follow you back.