Hopes, Dreams, and Wishes Challenge
Hello friends and readers of read.cash. The weekend is waving at us according to a good virtual friend :) I'm ready and excited for it to get here already. Do you feel the same?
For today's article I hope to inspire some of you to write some chosen articles that I have come up with. Don't worry it will not contain doing embarrassing acts or writing any uncomfortable confessions, haha.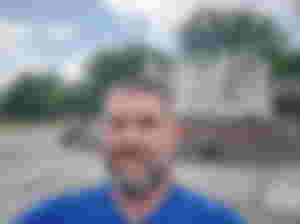 I would think that everyone has hopes, dreams, and wishes. Do these words all seem like they mean the same? Maybe so but there are instances where they don't. I mean you don't dream or hope someone the best do you? Of course you would say that you wish them the best.
Wishing and hoping for something can be something much lesser than something your dreaming of, don't you agree? I mean one could be hoping that they recover from an ankle sprain quickly. Maybe we can wish for a nice bonus from our employer. To me getting something we dream of seems to be the bigger things in life. I guess what it boils down to is how much do we wish, hope, and dream for.
Alright the good stuff right? I mean the meat & the bones of this article, haha. These choices will be focused on the topic of my article. Please mention me in your article so I don't miss your article. There will be a little extra of an upvote from me for these articles. Please select one of the four below:
You are granted three wishes from a Genie. What are your 3 wishes? Describe in at least 300 words what they are and why you want them. Will you rub the lamp?
What are three hopes you would like to see happen by the end of the year. Describe in at least 300 words these hopes and why you want to achieve them. They don't need to be about yourself.
Tell us one of your dreams. Describe in at least 300 words what it is and what you think it would require to obtain it.
Wish someone something, give hope to someone, and make a dream come true for someone. Describe in at least 300 words if you were able to, who they would be, why you would do it, and what it would be. Will this be a person, group, or all of mankind? Maybe a mixture of all, it's your time to play the role of an Angel 😇
I hope you like the choices I came up with. If I was a betting guy I think I will see a lot of Genie articles. The deadline to get your articles published is 14 June by 12:00 GMT.
Well I figured I would try to give this community a little something to write about. It's the mid point of the year and for some it is early summer. So maybe think of this as being part of a summer kick off for this platform. Those who decide to write I hope you have a lot fun composing it. I know I look forward to reading them.
Take care, be safe and I love you all ❤️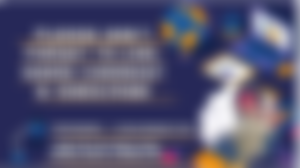 Click to follow:
For Noise App please like my last post so I can follow you back.
Sponsors of Coolmidwestguy