A Challenge Accepted: Reflecting on the Power of Hopes, Dreams, and Wishes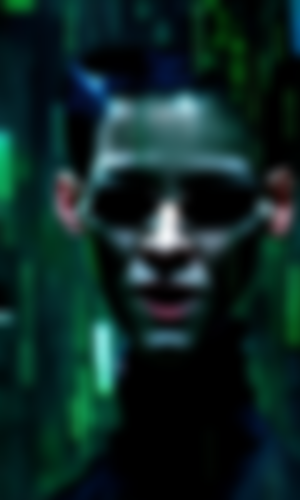 This is the version of me in an AI of the original photo that you will see at the end of this post. The prompt I used to take this photo was the following :"A realistic-style cartoon with technological details as if it were in the Matrix movie". I use playground.ai for made this one (one of the best ai for this type of photo conversions on my opinion).
---
Today, I have decided to participate in the initiative of our friend Bob "@CoolMidwestGuy", who always inspires us to write interesting articles and has brought great activity to Read.cash for a long time, which is very appreciated because He's one of the people who keeps the whole community alive and moving, and that's a big deal.
On this occasion, he proposes that we write something that is not embarrassing or gets anyone in trouble, as he did with the ice bucket challenge, which was not really embarrassing, but was very difficult for several people. I wanted to do it, but I couldn't really do it because I had no one to record me doing it. If not, then I would have gladly done so. But, this time, Bob proposes and talks to us about hopes, dreams and desires, and asks us the question of what he tells us if these three things are the same. He says that maybe they can be similar and maybe not, he explains that one can wish someone the best that always happens to them, like for example, one can wish the best for their best friend or their boss or coworkers. However, there is a difference with which I agree, and that is that dreams are something much bigger. One can have a wish, a hope, such as having, as Bob tells us, a bonus or an extra payment from a boss or from someone who proposes to do an article like this. ("Hello Bob, a bonus for writing these types of articles would be nice" =D LMAO ). Iam joking, you know, but he proposes that he gives us four options so that we can write. He gives us the option of having a magic lamp that has a genie on it and asking that genie three wishes in 300 words.
He gives us the other option to be able to write what the three hopes are, also that we tell him what the three hopes are of what we want to see happen by the end of this year. All of these options can be a minimum of 300 words, which seems pretty rational and reasonable to me, and explaining why we want to get this.
Also, another of the four options, the third option, is that we talk about one of our dreams, that we write what the dream is about and what we need to achieve that dream.
And the last option that he proposes to us is to write about what we wish for someone, be it hope for someone or that someone's dream come true. We must not say who he is, why we want to do it and what kind of dream this is going to be. It can also be a person or a group or all of humanity or a mixture of everything. So this makes a pretty interesting proposition.

On this occasion, I am going to try to answer the four options, why because I love doing it and because I find it extremely fun and really very interesting.
So, first with the first option, the one that I have three wishes from a genie.
Well, these three wishes that I would ask of the genius would be the following: the first wish would be that all people be happy doing what they do, that each of the people who inhabit this universe -note that I am talking about a universe, not of the entire galaxy, of the entire universe-, be happy. That is the first wish I would ask this genius. The second wish that I would ask this genius is that people could have the ability to cure diseases. This would give us a much more advanced, much healthier civilization and we would progress or evolve to become much better at having technology that would even make us immune and resistant to many diseases and, of course, wiser. In response to the first wish, I would choose that people be happy, because when we have a world full of happy people, there is greater creativity, there is greater animosity to do things, complete tasks, evolve, improve ourselves and have a world with better technologies. So, I think those two would be very positive. As a third wish, I would ask that this lamp be found by another person who really needed it and that they choose three important and necessary wishes for the benefit of all humanity, that benefit the greatest number of people. This is because I would like to make sure that these opportunities, such as having a wish-granting lamp, are actually used wisely for something positive and not for evil. This with respect to the first option.
Going on to the second option, what are the three hopes of what I want to happen by the end of the year? Well, actually, I would like that by the end of the year, we could control and stabilize the price of the dollar in my country and that all people could have access to a fair minimum wage to be able to buy food. That, at the level of the economy. As a second point, I would like that by the end of this year political leaders be established who are responsible for what is happening in the electoral season that we are living here in Venezuela and that these people are quite responsible in keeping the economy on track and treating to help us solve the crisis that we currently have in the country. As a third point, I would ask that by the end of this year I achieve my goal of at least losing 15 to 20 kilograms, it is a personal goal that I already want to achieve and I am struggling to do so for health reasons.

From here, I move on to the third point, the third proposal, which is to say what one of our dreams is. Well, I can tell you without a doubt that one of my dreams is to live in a jungle, to be self-sufficient, living in a jungle where I can build all my tools out of wood, out of all resources, not just wood. , but of all the resources that it has around, such as water, land, extracting minerals from the earth. I have already shared what I think about it on other social networks, showing videos of someone who is a reference for me, which is the YouTube channel "Primitive Skills", where they show us how a young man of about 30 or 32 years of age He is going to live in the jungle of Vietnam and has been living there for more than 5 years. He built a large swimming pool, he has a farm with chickens, with pigs, he has a large garden with corn, rice, cassava, radishes, carrots, potatoes, lettuce, he has many chickens and hens that lay eggs. He built himself a whole house and a whole pool, a whole pond full of fish because he cultivates and feeds the fish. So, he has chicken, eggs, fish and carrots, vegetables and legumes to eat, and he can sell all of this at the market. So, my dream is to live in a jungle like that, not having a farm as big as the one he has, but at least a house where I can have land where I can grow my food, have my chickens, having what I like, the fruit trees that I like, such as lemon trees, orange trees, pin trees, milky trees, and being able to cultivate them and live peacefully, extract and build a water mill with a water wheel that gives me will produce electricity. And well, with my electricity, I could easily have a satellite television or satellite radio signal to be able to watch television and be able to enjoy whatever I want there and I would use it very irrationally. This is the dream of my life: to live in a jungle, not in any place, but in a place far from the largest number of human beings and live sustainably. I would go to the city only once every six months or every three months to get medicine or maintain some kind of human contact. But the rest of the time, my dream would be to live like this, in this sustainable way in the jungle. I think it is a very beautiful dream to have the kind of sustainable life. I know you guys would love to live in a little house in a cabin on the edge of a lake where you could fish 365 days a year and have a river close by too so you could fish. It would be something delicious.
To fulfill the fourth and last point, which is wishing something for someone, I would like to emphasize wishing something to @Jeaneth and @MaeAntoinette.
First, to @Jeaneth, to get together as soon as possible the 600 dollars that she needs to cover all the debt that she contracted for having suffered the scam of 600 dollars that happened to her recently and that she borrowed the money from someone. I would like her to get that amount of money as soon as possible, if possible double or more, so that she can get out of that big bind she is in. If I had the financial capacity, I would really take my money and try to pay off the debt. If I had money, I would obviously donate as much as I could. Unfortunately, I cannot do it, but I do take the opportunity to write these lines to say that my wish and my hope is that she manages to get out of this situation as soon as possible.
Regarding @MaeAntoinette, I hope that her health situation and her family, at the level of the things that are happening to them, manage to improve and overcome it and get ahead very soon.
And well, this is what I have to say in these lines in this article that has been quite fun for me to answer. And I know that you are always very curious to know about the things that I write. I already saw that I have several admirers there who said that I pour the bucket of cold water on me. Unfortunately, I am sorry to tell you that this will not be possible because I have no one to record me. And I know that you would be fascinated to see it, but until I find someone to record me, that will not be possible and I think it will be very difficult for it to happen. Anyway, this has been my initiative to write this OP challenge today.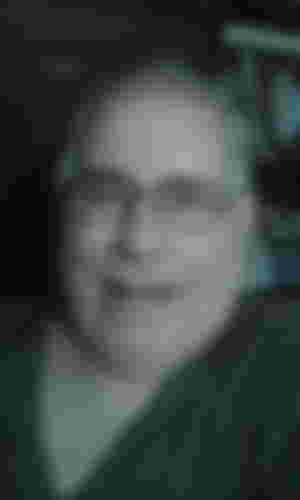 This is the original photo that I used for the artificial intelligence to make the drawing that heads this post.
I hope you enjoyed it and here is the link to Bob's post https://read.cash/@Coolmidwestguy/hopes-dreams-and-wishes-challenge-08fd7db9 in case you want to get involved.
Until next time and always remember to do good and not look at who.


Sponsors of MicroReylatos