Using a Skin Care Product
Have you ever felt being different from others? What I mean is people around you have clear skin, they have handsome and beautiful faces while you is just a mushroom that was accidentally sprout in this world? I don't know but sometimes i feel this kind of feeling, everytime I saw handsome guys having clear skin then I'll say sana all. I was one of those guys which not blessed when there's a rain of handsomeness, I feel pity for myself everytime I saw people having confident to deal with things around them. I'm a silent person and I'm not usually joining in any activities that involved in crowd. My looks affect my performance at school, my self confidence is depleted and I'm afraid to talk to people around me due to judgement.
I keep my profile low, I manage to survive a elementary and junior high school without being bullied maybe because I am willing to fight physically if they want to. It's also hard to deal with ladies, we all know that ladies first prefer the appearance of a guy and like what they say, first impression last. Those handsome guys are into advantage already, they don't need to exert effort since their looks is already their investment. However people like me that doesn't blessed with handsomeness needs to prove many things, you need to prove that you have clear intention if you are going to court a girl, you need so much effort just to get the attention of a lady but in the end you'll learn that the girl your courting had a boyfriend already and its an emotional damage.
She choose a handsome guy over you and it will affect your perspective about love. Maybe some people might think that it's not about looks but attitude, however the reality tells itself that if your not handsome or beautiful then you have lesser opportunity. Oh common I was out of topic again, the main topic I have is about the skin care I'm using to cure and remove all unnecessary elements in my face, in short those pimple marks that was occupied on my face. On our family it's on our genes that we have pimples, my pimples showed up during my puberty stage and until now it's still showing up, woah my pimples didn't leave me for years and it's the only thing that doesn't leave me even if I already let it go.
I'm not using skin care before and maybe due to stress my pimples breakout to my whole faces even at my neck and shoulder. I'm only using safeguard since my face is hiyang on that soap. I tried to use other soap or any products but my pimples still spread out. I keep using safeguard not until I read an article of @kingofreview dunno if it's your username, sorry for the tag bruh. He had an article which the skin care product he's using is effective on his face and that is Beauty Love skin Essential.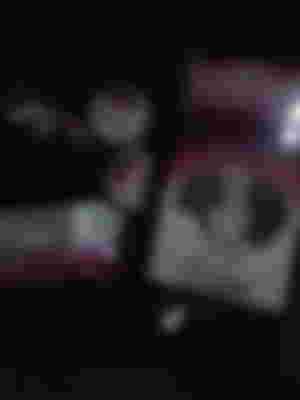 He included in his article that the skin care product his using is effective that's why I was hooked to try it, I ordered the product a few days ago and then I paid 200 pesos only for the whole set. I started using it a last 2 days ago and I follow the instruction on the box. It says that I need to use kojic soap first then gently spread it throughout the face and keep it on the skin for 3 to 5 minutes at first use I didn't feel any irritation nor pain in my face second is need to apply the toner which I almost shout when the cotton touch my face, I can feel that my skin is burning, hopefully I'm on front of electric fan third is to use the cream at night then a sunscreen for say.
At 3 days of using the product I can say that it's a sacrifice, they say that I need to endure the irritation and pain for two weeks of using the product, as of now my face skin is peeling and I can feel that my face became thicker. I want to remove those peeled skin but my friends say I must not cause once I remove those dead skin then there's a possibility that my face will be infected. Well I need to endure the pain while using those product like what they say, tiis pogi ba. I will observe if this product will be effective, honestly I see some changes on my skin this past few days, my pimples are not showing and my face became brighter though once I exposed on sunlight or have actions then my face turns red which makes me looks like a tomato.
Though I can't see the clear result right now but I'm hoping that it will get effective so that I can flirt with ladies again, just kidding. Once I saw that this product is effective then I'll recommend it to my friends having the same issue as mine, I'll end this article and hoping that you have a great day, keep hydrated due to extreme hotness of temperature we experiencing right now, climate change really happened.
Sponsors of Codename_Chikakiku