This past few days I notice that I became inactive on making article and post on noise.cash. I notice that their system changes a lot, there's no dollar sign that pops up on every post that indicates the tip that was given. I also notice that the users of noise decreased due to update, I also notice here on read.cash that sir Marc is not the number 1 tipper that's why I assume that sir Marc is not around in both platforms that's why the admin of noise.cash changes the system to save the fund for everyone. When I last visit noise.cash I saw lots of rants about new update and some users/spammers trying to mess in noise.cash again. Still everytime I'm posting random thoughts, I'm glad the my post has still value and it makes me smile cause earning a dollar a day on noise makes me happy and contented. Here on read.cash, I published an article every 2 days, I don't know the reason why maybe I'm lazy to make article at night and prefer to watch videos on Facebook and browse the internet. Despite of my laziness I didn't pass a day without reading an article, it's already my habit once I'm free from chores, this past few days I prefer to read than publishing my own cause I think I'm already out of topic.
Speaking of topic, this is not our topic for today, the thing is, I'm gonna share to you what happen to me this day. Let's start with our daily activities every Saturday and Sunday. Early this morning I woke up at 4 AM then took my phone to browse some photos and videos and when it's already 5:30 I wash my face then change my clothes. My friend is not yet active on messenger that's why I leave a chat that I'll come straight on their house. Sadly, when I came there, I knock the door however no one answering maybe they are still sleeping. I waited 10 minutes knocking the door however no one's answering that's why I decide to go home with disappointment. When I got home I open my phone then I saw that he already chatted and apologize on me. We decide to continue our plan, I told him that I'm gonna take the route of Veterans to Arca South. As I walking on veterans road, I realize that it's been a year since the last time I took that route, as you walk on road you can sense danger everywhere specially at night cause there are no houses around and there are few lights on post. Apart from danger you also need to face the stinks everywhere, I don't know where it comes but seems like the stinks came from dead animals thrown everywhere it's so disgusting that I almost vomit even though I'm wearing a mask.
After you pass the area where it stinks, the next place you need to encounter is the informal settlers area which is also dangerous due to holes and small way that anytime the car can hit you. It's a little bit safe in morning however I'm not sure at night, when you pass on that place then you need to face the wrath of dust. The dust that formed due to huge vehicles running on the road will makes you annoyed. Hopefully I surpass those chalkenges and I reached the entrance of Habitat. It is the place where informal settlers are settled however there are rumors that Arca South administration will demolish that place cause it's belong to them. Finally I've reached Arca South then I saw lots of people playing badminton, I've joined on them then where having lots of fun despite of appearance of the wind that ruining the game. In the end we took some group photos together with other players.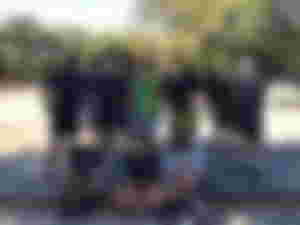 After that we went to seven eleven to buy food, I bought rice with sisig cause I feel hungry in the end my money is like a butterfly in my hand that flew away. I also buy fruits and vegetables for my friend since they have no viand at home. It's already my attitude to give what I have though sometimes I neglect my own desire for others sake. I hate this characteristic of mine. When I got home I cook our food and viand. When I finished cooking, I used my phone to read article then open my ,obile legends to play a game cause right now I was aiming for something. I want to become top 1 Supreme in Mexico. I dream to have supreme badge on my favorite hero Khufra just to impress other player and also wanna satisfy myself.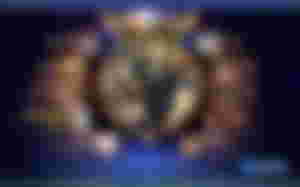 Sponsors of Codename_Chikakiku