Disappointed:16$ Lost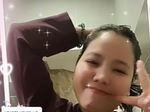 March 24, 2022
Some people do not give importance to the valuable things that we entrusted to them they were going to take them for granted even it is important to us.
Hi, my read dot cash family how's everyone today? I'm hoping and praying that no matter what happens may we encounter difficulties but always keep in mind that this shall be passed and we must continue to strive for the better.
Today's topic that im going to share is all about how disappointed I am today with my sister.
Maybe some of you here know about abra wallet wherein they have a rewards program for those who are new users that if you installed it and deposited 15dollars and hold it for 7 days you will get the 20$ worth of CPRx token and so as the one who invited you and used the code to get the rewards.
And so on last February, I received my rewards and if we want to invite the person then it's a good privilege as we get 15$ worth of cprx token when the one you invited are successfully deposited 15dollars and hold for 7 days and you will be rewarded.
However, it's not easy to convince some of our friends or even family didn't trust when it comes to this kind of matter and so what I did, is I guide my sister to sign up and I am the one who deposits 16$ on her abra wallet account but unfortunately, the abra undergoes maintenance and that up until now we didn't get the rewards which I promised to my sister that only 7days and it will be credited.
And since it takes time for the abra to get back on track, I decided to pull out the money I chatted with my sister that I am going to pull out the 16$ that I deposit in her abra wallet but to my surprise, she just only answered me that she no longer open her abra wallet as she reasons out that her Mobile phone always takes it with her daughter to play and accidentally she can't open it again. And that I beg her to the find recovery phrase so that we will be able to open again and get the 16$.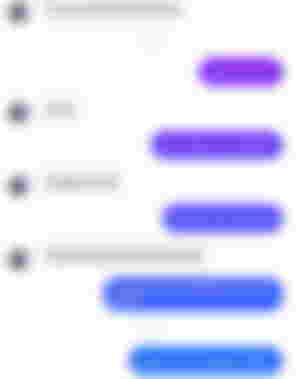 My sister: I can't open my abra wallet!
Me: why?
My sister: I don't know
Me:where is your recovery phrase?
Me:did. Your abra wallet deleted?
My sister: I don't know with my daughter they used this Mobile phone for playing.
In our conversation, she doesn't have a guilt feeling that she can't open again her abra wallet and that it's my fault why I deposited it.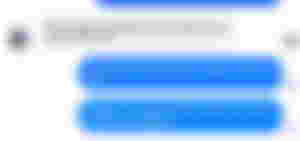 I am hurt not only for the amount of money but also for the trust that I give her as I keep on telling her that time when I deposit the money that, please take care of your wallet and make sure that the recovery phrase you keep it. and I didn't take it as I trust her and she told me that don't worry as she copied already.
However, she only keeps telling me that she's busy and that she doesn't have time to find where she put or write the recovery phrase, of her abra wallet.
Closing thought
I am disappointed with my sister's attitudes but I only keep it in myself and through writing here somehow can ease the pain that im feeling now as I trusted her that even in that small amount but it was a big impact on me as, to be honest, the reason why I grind more in here as I wanted to help my parents and that even a single cents I treasure it.
That's all for me today, thank you, everyone, to all my sponsors, to all who read my article, leaving a comment, giving upvotes, like, and subscribing. May Almighty God bless you all.
Thank you for reading!