Dear Mother Rapper!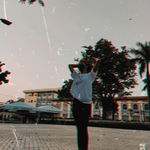 Sat, May 14 Sun, May 15 🦋
Annyeong, chingus!
A blessed morning to all of us! I am beyond blessed to have another day to live and struggle. Life struggles have become normal to me, as if they are not an issue to me anymore, at all! I am so happy to realize that I am making a little progress on how to go on with my life which is full of changes and wonders.
Alright, for today's blog, I will be answering a series of questions about how magical my mother dear's voice is and how loud it becomes when she gets mad. Lol!
A huge thank you to ate @Ruffa . I got this idea from here recent post. It was fun and pretty much relatable at the same time. I also come to think of a conclusion that our mothers are the same. They all have the similar lines when they rap and nag. Lol!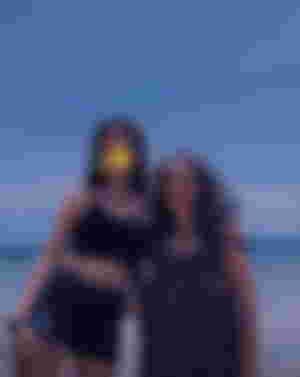 So here we go! These are the famous lines that I constantly hear from Mother Rapper everytime she gets mad at us. I can literally hear her voice by just reading the lines, lol. That's how powerful her words are.
I remembered last time i got sick, i really laughed hard when my mother exclaimed, "kaka-cellphone mo yan!"

When i think of it, everytime i tell her that im sick or that i feel pain in my head or whichever part of my body, she would always blame me using my phone almost all the time.
Back when i was in college, i would sometimes go home late after hanging out with my friends. Of course, my mother hates that. She would ask me where I was from or what i was doing that made me get home late. After i tell her my reason, she would then say, " Jusko Jheah! Iyang mga pagdadahilan mo nakakabuhay ng patay! Papunta ka pa lang, pabalik na ako!"
When I was still living with my parents, I used to be the last person to wake up. My mother would then give an earful and say, "Ang sasarap ng buhay ninyo! Para kayong may katulong ha! Buti pa yung anak ng kapitbahay natin, napakasipag sa gawaing bahay!
I always used to hear this from my mother at home. I have a habit of leaving my things like nailcutter, pen, etc. anywhere after using, and the first person that i would ask about their whereabouts is her. "Nay? Nasaan yung suklay?" "Nasa harap mo lang! Gamitin mo 'yang mata mo sa paghahanap, hindi yung bunganga!
At some point, my mother got so fed up with our noisiness, restlessness, and everything that would give her headaches. She lost all her energy and voice from scolding us every now and then. Then she said in a faint and sad voice, " Kapag nawala ako, kawawa talaga kayo. Saka ninyo maaalala ang mga bilin ko sa inyo..."

And there, we were all put into silence.
---
My Dear Mother Rapper,
Please do know that I love you and respect you. No matter what happens, I will always be proud to be your youngest daughter. Even though you hated my attitude so much, I am still thankful that you are my Nanay. I missed you and all your nonstop nagging about how hard-headed I am. Thank you for everything and please stay strong and healthy.
---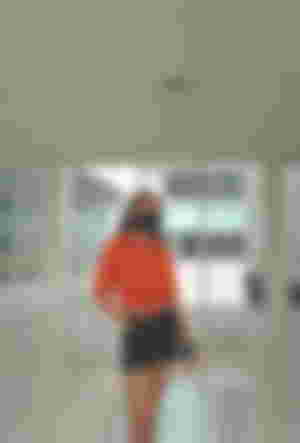 Thank you for stopping by, lovely buddies! That would be all for today's blog. If you wish to join this prompt, please do. This one saved my day!
God bless us all!
Saranghae, chingus! ❣