What is Bitcoin ABC's "Fix Block Time Oscillations Project"?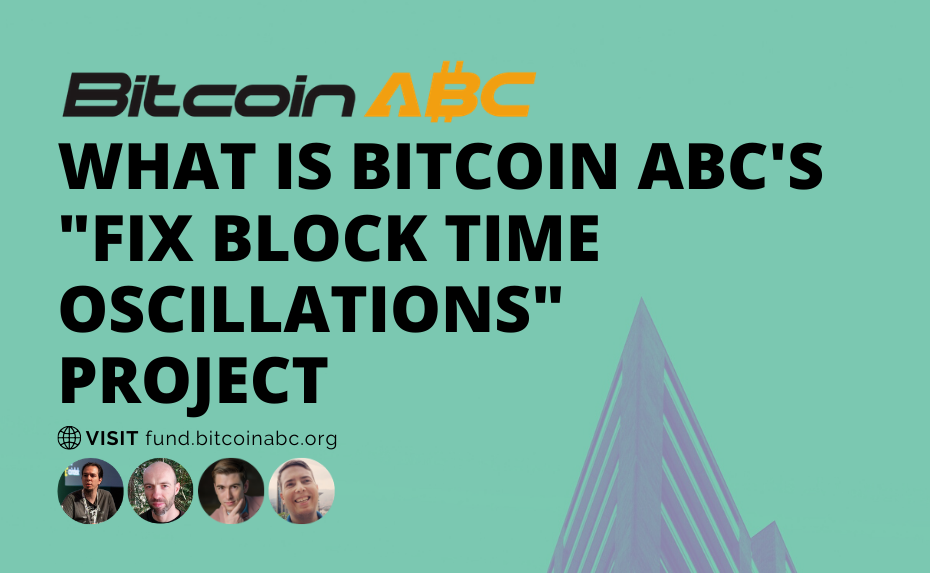 Bitcoin ABC is working hard to scale Bitcoin Cash. As part of that, we recognize the need to reduce the block time oscillations that sometimes see 2-hour or longer gaps between Bitcoin Cash blocks.
As a minority hash-rate chain sharing the same Proof of Work as Bitcoin Core (BTC), Bitcoin Cash (BCH) requires a continuously-varying difficulty target to adjust to keep the mining hash rate balanced between the two chains.
Currently, however, short-term profitability differences between mining on BTC vs BCH incentivize switch mining relative to steady mining, in effect rewarding the undesirable behavior. This results in hash rate oscillations on BCH.
Improving this situation will require careful study, as it involves balancing different tradeoffs. The solution could be to improve the Difficulty Adjustment Algorithm (DAA), as well as other methods to achieve the desired outcome. It is important that any analysis of DAA options start from a well-articulated problem statement, since simply solving for one metric could worsen other problems, or even open security risks.
We are looking forward to initiating careful, thoughtful research on this challenging technical problem, beginning 15 May 2020.
With adequate funding in hand by 30 Apr 2020, and assuming the availability of qualified engineering talent, Bitcoin ABC aims to deliver a solution to the network in time for the 15 Nov 2020 network upgrade.
Join us in building censorship-resistant P2P electronic cash for billions of daily users and realizing the vision that is Bitcoin Cash!
Visit fund.bitcoinabc.org to find our business plan, budget, delivery timeline, funding options and feedback mechanisms.
We can only do this together.
Who's in?
Comment below, or you can offer us feedback line by line on our business plan in this Google Doc. Use the commenting feature.
We look forward to your thoughts.