Scary Predators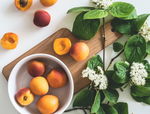 On the Internet there are more and more descriptions of predators, as well as their methods by which they lure their victims into their traps and break their lives.
I would like to describe the main predator and open everyone's eyes to his inhuman and cynical methods.
Cake ("Napoleon", "Tiramisu", "Bird's Milk", this villain has many masks, but the essence is the same - fat and carbs)
At first glance, it's just a confection, innocent and passive, but it's not that simple.
It has a hidden activity, the ability to get into the minds of women and drive them crazy and then devour them. While women think they are eating cakes, cakes are eating them!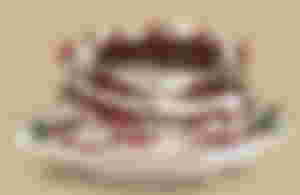 At first glance the cake does nothing, in fact its manipulations are complex and sophisticated.
-The cake catches the woman's eye. As if by "accident."
- The woman says to the cake, of course, a strict "no," because she still owns herself!
- She thinks she's won, but the war has just begun...
-Wherever she goes, whatever she does, she thinks of Him, of her refusal to him, of how he begged into her mouth. It is as if he is staring into her soul with a hypnotic gaze. When she tries not to think, she thinks even more. He follows her like a stalker everywhere. He weakens her will gradually.
-She eventually thinks-eating one bite isn't so scary. She eats it. At first it feels like she's satisfied an excruciating hunger, but no, not enough. She begins to think that once she has eaten a piece, it is better to eat two, the difference is small, and the hunger will be satisfied. Eating.
-Her hunger is a little less, but now the anguish of conscience is great. How could she afford it? Now she will forever be a weak-willed fat cow! The cake defeated her...
-Out of sheer disappointment in herself, the woman gives up and finishes the cake. She devours it and shoves it into her mouth in a fit of autoaggression. I'll eat it to the point of disgust, she thinks!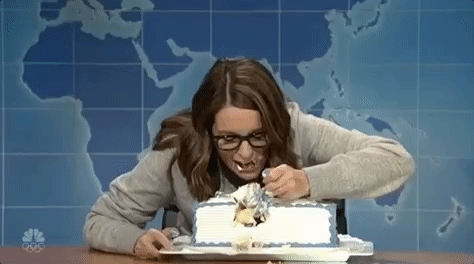 -Tort has fucked her again and is silently laughing his cynical laughter at her. He is in her belly, but even there -The King.
- This cycle repeats itself over and over again, the cake driving the woman to slavery or suicide.
This is the ability of cakes to enter the minds of women, especially thin women, that many people know, but are not yet fully aware of. We need to realize and declare total war on cakes. It is important not only to destroy not only cakes, but all confectionery, and those who bake them, to recognize the enemies of the people. An outreach effort can be made to begin with, but we must not be afraid and tough measures. The end justifies the means. Otherwise, the enemy cannot be defeated.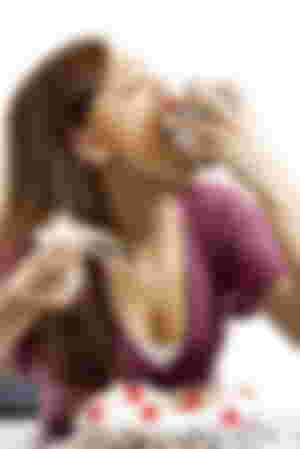 In a world without cakes, life will become easier, these insidious predators will stop parasitizing on you. You will be free. You will begin to live instead of fighting the cakes as you do now.
Notice, the cakes lie to you, pretending to be innocent, "doing nothing!" and piece by piece they sneak into you. You don't want them, but you eat them, isn't that proof of their violence against you? They seem to be safe, but you can't stop at one bite. By no means do you think it's your fault, that's exactly what cakes play on. While you are looking for blame in yourself, they will take over and enslave you, blame them better, direct your aggression at them and destroy them.
And while you can't destroy all the cakes, defend yourself with fierce hatred. When you see a cake or hear about it, start scolding it loudly and spitting, remembering how dangerous, harmful and poisonous it is, and most importantly how insidious it is. Don't have an ounce of sympathy for the enemy. Don't let the attraction creep into you. If someone somewhere is praising or just defending cakes, start a war against him, he is an accomplice of the enemy.
Don't believe that you are the weak one, that many other women consume cakes in moderation because they get enough other pleasures out of life, don't have as much stress and don't need the excess sugars and fats. Don't believe that it is you who is so distorted, that you have food addiction, and it is your inner enemy, not cake. Don't believe that you need to establish a proper eating regimen and find interests in life and then your eating habits will become healthy. No! You are already strong, beautiful, perfect, you are stable enough, you have plenty of resources from nature, you are the ideal, do not doubt your superiority, do not let you be crushed and put down. The enemy is the cake. You have to destroy it. And then the world will be cleaner, and you can live happily, you can feel strong and free.
And those who look for problems in you, who blame the victim, they are criminals! You are the victim, so there is a taboo on blaming you. You are perfect, you are perfect, because you are a victim, hands off your faults, you simply don't have them, and even if you do, no one has the right to mention them because you are a victim. You are the victim of cake. And the cake is your rapist and your enemy. Destroy it, and for starters, hate it fiercely.
Cakes are full of aggression, lemons nite, coffee's insidiousness knows no bounds boundaries! 😂 ))
You can't take the blame off the veggies either. They could have gotten a little more interested in themselves😉
And the salt? Our harmful and insidious salt! Without salt, a person's nervous system would fly very quickly. So that's why I'm taranka (dried salted fish) predatory karavlivaet on the shelves. stores.! In the nervous system wants to sneak. They already have a symbiosis with the nervous system (traitor), predatory aliens in the body, karoul!!!!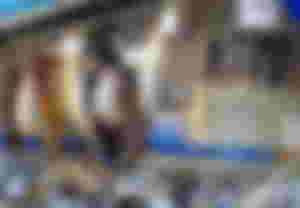 And the couch?! How insidious the couch is!
It pretends to be so cute, soft and comfortable, useful in the and harmless rug, and then...it's got you and won't let go, literally, commits violence! Almost article of the criminal code!
By the way, the Internet is also a predatory informational medium, catching on the twenty-fifth frame and the twenty-eighth mark ))). And in general the world is full of temptations and dangers.
Yes, yes, yes, that's exactly what I have the Internet instead of a cake - the worst predator!
And how do iPhones eat people? And all those horrible apple products in general. Devourers and predators, maddeners.
And the beauty industry? Manipulates, makes you strive for imaginary ideals. Does not allow us to love ourselves and turns us into victims of jars of creams.
Because of it, men do not like real women, all they want only a soulless doll!
But remember, the agony of conscience - is also the result of her manipulations. Do not blame yourself, then it will be easier to confront the enemy.
This is true, if anything. The more guilt you feel, the more stress you feel, you want to close the stress, and so it goes round and round again.
The line is thin, so you can stop at the "definitely very dangerous" and leave the "conditionally dangerous" alone. Even defending against very dangerous, it is necessary to understand that ideally, a man himself should resist temptations of all, any, from within, that is, the ideal is just that, and not his protection from the outside. From the outside is an advance.
And finally, I want to thank my friend @Bloghound for renewing my sponsorship and for her great generosity!!!
And I also thank my sponsoring friends!
My sponsoring friends, thank you!
No matter how strong we are, support increases our strength! It's like a breath of fresh air when difficulties pile up and don't let us breathe! Thank you for your support. I will always remember and thank you.
I thank God for his help in writing this article, and you, dear readers, praise him if your reading has been helpful to you.
I want to know your opinion.
If you are interested in my content,then I invite you to read my other articles:
https://read.cash/@Belozoriana/onion-and-garlic-jam-f71c50ef
https://read.cash/@Belozoriana/forest-glade-themed-cake-b6adf80b
https://read.cash/@Belozoriana/we-eat-to-live-not-live-to-eat-5fc88f83
https://read.cash/@Belozoriana/choice-or-a-reaction
https://read.cash/@Belozoriana/gravlax-or-they-are-not-rolls-fb460b64