Sunday Happenings | Not Feeling Well
Blog #379
October 09, 2022
I really want to publish an article today but I can't think of any topic to write about so instead of stressing myself thinking about it, I'll just share how our Sunday went today.
Sunday is rest day for some while others are spending it with their loved ones. Today my three kids had their first day of the class for this week. Why three of them only? Xander, (one of the twins) wasn't able to go to school today because he wasn't feeling well. Since last night, he was having a hard time sleeping because of his clogged nose and when morning came, I touched his forehead and discovered that he had a slight fever so I let him write a short excuse letter and handed it to Xandra so she will gave it to her teacher.
When they were at school, Xander and I rested for hours because I wasn't feeling well too. I just set an alarm at 10:30 AM so that I can still have time to prepare for lunch and I will also washed the dishes. I able to finish preparing at past 11 AM and that's the time that my three children had come home. After their little rest, we then decided to have our lunch. While we were eating, a message from the school's Group Chat appeared on the screen of my phone. It says that they should go back to school early because there will be visitors coming to check the students so I told them to hurry so they won't be late.
After they left, we again took a rest because I was still not feeling well but after few minutes, my partner had arrived so I had to get up and prepare food because he hadn't had lunch yet. When I'm done serving his food, I get back to bed and able to sleep for an hour.
Sleeping for an hour makes me feel a little better so I took the opportunity to be productive with my side hustles. I visited my Ysense account. At first, I was disqualified in some surveys but with the two last surveys, I was qualified already. Yay, that makes me happy that despite not being able to answer those other Surveys, I still have two left that let me earn few cents.
After visiting my Ysense account, I proceeded to my Faucetcrypto account. After claiming from Faucet, I noticed that my balance already reached the minimum amount to be withdrawn so I withdraw it.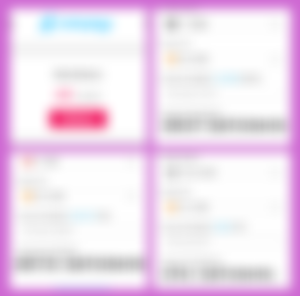 The next one that I visit is my Coinpayu account. I was inspired to earn more satoshis in Coinpayu because in three faucets I already reached the minimum amount to be swap while the fourth one, few more claimings, I'll also reach it but I didn't swap those yet. I'm planning to just continue claiming until the last day of the month so that I can withdraw more satoshis. What's good in Coinpayu is that it doesn't have fee when we withdraw our earn satoshis.
Thank you dear sponsors for staying in my block.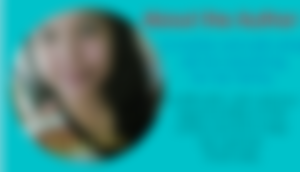 Here are my referral links;
[ Main ] [ Torum ] [ noise.cash ]
[ Hive ] [ Core Mining ]
[ Faucetcrypto ]
[ Presearch Browser ] [ Coinpayu ]
If you'd like to connect with me, here are my profiles in other platforms:
[ Blurt ] profile.
[ noise.cash] profile
[ noise.app ] profile (if you have followed me in noise.app, just hit the like button in one of my post so I can check and follow you too.
[ Torum ] profile
Pixie profile name [ lheeshan ]