Don't Just Receive, Learn To Give Back
Blog #134
January 20, 2022
Hello, my dear friends! How are you all doing today? I hope you are all doing good.
---
"You know what Les, being a single mom is not easy. Many times I have been stressed thinking about where I can get money to provide for my children. Even if I am living with my brother this time, it feels like we are just a ghost in their house. They don't care about us."
"Many times I cried at night and there comes a time that I wanted to end my life because I can't take this anymore. I am too tired physically and mentally but I fight that feeling because I am thinking about my children. What will happen to them if I leave them? "
"You know when my husband was still alive, we don't experience this kind of hardships that we been through as of the moment. We don't experience being criticized by my family because he's a hardworking man but sadly he was taken from us."
"When he was still working, he helped my family when they have nothing but look what happened to us now. They are just happy when we can give to them but now that we are in need, seems they don't care about us."
"Despite being treated that way, I am thankful to Allah that I have friends who understand my situation. Whenever they have ways to help me, they don't hesitate. See, even if they aren't my family or relatives, they cared about us. Sometimes, they will let me sell their goods and they will just give me commissions after."
"Sometimes when they receive free goods from others, they never forget about me. Even if it's nighttime already they will call me to inform me about it so in the morning I can get it in their house."
These are just a few of the things that a friend shared last year. It pains me while listening to her problems. I know what it feels like to be in that situation but at that moment I can't help her financially.
---
Then this morning, she knocked at our door when I was about to eat. At first, I just ignored it because I was really hungry and I haven't taken my coffee yet but the knock is so persistent that I just gave up even if I didn't have a spoon of food taken to my mouth. I didn't take a sip of my coffee too because I hurriedly went to the door and see who was it.
When I opened it, it was the same friend who I talked to last year. Earlier I see how her eyes are swollen because she cried so hard because of the news she heard.
They are told to leave the house as soon as possible because the new owner of the house will transfer already and they should start packing their belongings early in the morning. As far as she knows that it is his brother's house but without her knowledge, his brother had sold it to someone else a long time ago.
Now she became problematic because she don't know where to live and she doesn't have enough money too. While his brother isn't stressed about where to live because they can just rent anytime. His brother has a daughter who works in an office that pays a higher salary.
Then I asked her if his brother would help them too but she said they were told to just go to their relatives in the far town. Hearing her answer, I was silent for a minute and think why his brother was like that. I know that he doesn't care that much for his sister but at the moment she needed his help the most. I think it's payback time. Before they received help from their sister, now it's their time to help.
---
I came up with the title "Don't Just Receive, Learn to Give Back" because we need to realize that life is about "give and take". We can't just receive and receive because the time will come that those who help or give us will be in need to. And when that time comes let's learn to give back.
Same as here in this community where we are given free money, we should also learn to give back to the community by supporting others. Don't just take it all in our pockets, let's learn to share with others. I think a single cent can't hurt our wallets right?
If you asked, what's the benefit do we receive from sharing? By giving or sharing to others, you will receive more.
Do you know that by that single cent that you shared with others, you make a big impact on them? That single cent will inspire someone who is struggling to be noticed. That single cent made someone smile. That single cent will make someone inspired to work better because someone appreciates her/his work.
"Don't Just Receive, Learn to Give Back" is a daily reminder to us all that we should also learn to give back whether in our personal life or in here.
That's all for my blog today, thanks for your time!
Lead Image from Unsplash
To my ever-supportive sponsors, thank you so much. To my readers, likers, and those who leave comments in every article that I published, thank you so much to all of you. God bless and keep safe you all.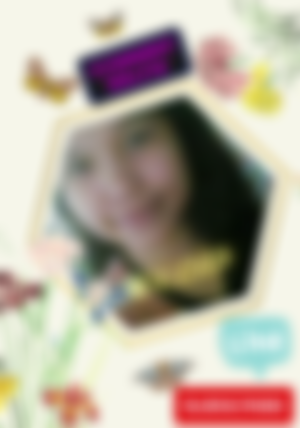 This is me, 🧕BCH_LOVER 🧕once again. Thank you for your time today.
God bless and Keep safe you all!
Before leaving, please hit the 👍button. Thank you so much!
You can also reach out here.