Can we pay you?
You can finally join our affiliate program to earn FREE BCH! It pays well and you can start with only one click.
✅ Get paid for all the people you invite. 
✅ You are not limited on the BCH you earn.
✅ Earn 0.10% of all your players stakes.
✅ Earn when they win AND when they lose.
✅ Your link gifts a 0.00000150 BCH faucet.
✅ Watch your profit grow live
✅ Claim your earnings instantly.

1️⃣ Visit this page
2️⃣ Share your link
3️⃣ Earn BCH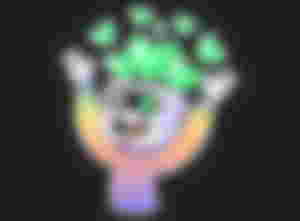 ➡️ Share your winnings on Twitter.
➡️ Publish a video on YouTube.
➡️ Write an article on your blog.
➡️ Post your cashout on Instagram.
➡️ Organise a contest on Facebook.
➡️ Stream your gameplay on Twitch.
➡️ Post useful comments on Reddit.
➡️ Update your Bitcointalk signature.
➡️ Sponsor a Read.cash writer.

📦 Download visuals
Where did you share your link?
Show us, we will upvote!
You have a big audience? Talk to us and get a higher commission.