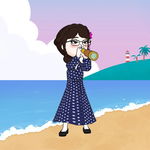 It is known to us that since the Philippines is located near the belt of the Pacific, we are highly vulnerable to typhoons. An average of 20 typhoons hit the country every year which causes a lot of damages to people's lives and the economy. With this situation that always has been the case, we have already adapted to it. However, there are still typhoons which you can classify as "Super Typhoons", by the meaning of super, I think you know already how strong is that. Not to mention that among those estimated 20 typhoons to enter every year, probably 5 among those are destructive.

Above all that, the most famous to me is Yolanda. Who could ever forget that? The one that caused a storm surge in Tacloban City. The one that wiped out most of that City's infrastructures and citizens' lives. Dead bodies just lay on the road the next day, and coffins got out of stock. People helplessly cried on seeing their homes and their loved ones both all gone.
---
Then just last night, another disaster came. It is the longest five hours that people have experienced in their lives. Another Super Typhoon hit the Philippines with an intensity of 175 to 195 kph before landfall. Another nightmare that people have witnessed.
With that strong intensity, I worried about my family in the province since we live in the Visayas and we are also affected by the typhoon. This morning at 2 am, I receive a message from my elder brother.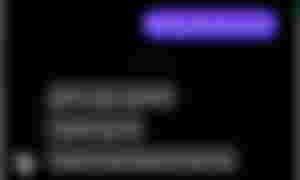 We live in Negros Occidental, so we use our local dialect which is Hiligaynon in everyday conversation.
Here's the translation:
Me: Is the rain strong over there?
Him: The house is destroyed. The roofs are blown away. The wind is strong, rain is thin (or just a mist of rain).
I don't know what to react when I read his reply. I'm shocked and all I can do is stare at the screen of my phone when I read it at 5 am when I wake up. Worries and questions rushed into my mind, and I'm slightly in panic. My shock and worries took my sleepiness away. It has beaten my coffee in keeping my mind awake and active.
I asked him, how are they? Where did they sleep after that? Is the wind still strong? Do they have money for the repairs?
Since I have to work at that time, I already read their replies at 9 am. They sent me this picture of our house.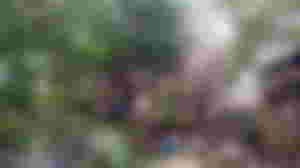 I also posted this at noise.cash this morning by the time my younger sister sent me this. By the way, thanks to all the people who gave tips on that post.
Only half of the roofing was blown away, so they said that they all sleep in the other half of the house. Typical houses in our province are like this since we have bamboo planted in our backyard. It's a good thing that only half of the roofing was blown away, not the whole house since it was all made with light materials.
They said the wind got calm that morning and there is no signs of the rain anymore, just cloudy skies that are slowly clearing away. The trees are a huge help that the house got only damaged to that extent. The trees around our house acted as a shield from the strong gusts of wind.
Unfortunately, a lot of our trees got uprooted by Odette.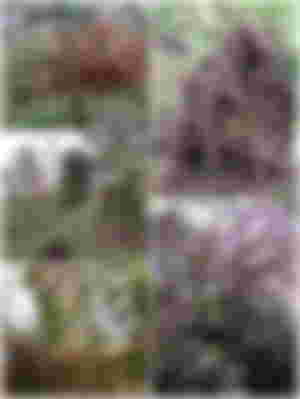 Since we have to repair our house, the uprooted ones can still be useful but only if they are sturdy enough. We'll just use the twigs as fuel to burn when cooking or chop them down and make it as a fence to our vegetables.
Fortunately, my Mum still has money with her. She went to the hardware immediately that morning and bought the supplies needed for repairs. They just temporarily placed back the roofs that have been blown. That was only temporary, just so they can have somewhere to sleep comfortably tonight. It's good timing also that they have harvested the sugarcanes just this week. They can wait for next week to collect the money at the sugar mill, then they can begin the construction of our house.
The only one that isn't repairable is our raw rice grains, that is supposed to be harvested next week. The whole 5,500 square meter ricefield was slumped to the ground by the strong winds. It was like being ironed flat. We are expecting a good harvest this season but something unexpectedly disastrous typhoon has hit us big time. Nevertheless, we still can make use of the grains that we can harvest from the vastly damaged ricefield, only to be consumed at home. The only problem left is we can't take some good grains to be sowed on to the next crop from there. We can only hope that the Department of Agriculture will provide, at least.
---
The weather is calm there but still has gloomy skies. At least, the strong winds and rains have already left our place. Even though our house was almost destroyed, I'm still thankful to God that He protected my family and no one of them has been hurt. The same thing with my relatives and neighbors in our place. The houses are damaged yet no one has been hurt. Hopefully, Odette can probably leave our country tonight.
What about all of you, guys? Do your houses still have roofs? If yes, that's lucky. If not, then let's just be thankful that at least no one was hurt. I hope you are all safe out there.
---
Thanks for reading!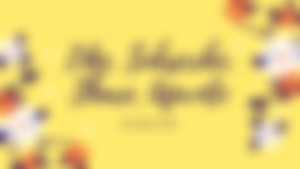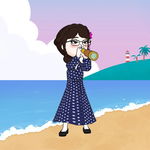 Enjoyed this article?
Earn Bitcoin Cash by sharing it!
Explain
...and you will also help the author collect more tips.