Happy 17th Birthday Little Sissy!!
Date: 03/20/22
Author: Athaliah
Rain, rain go away
Come again another day…
Oh hey there, readchamps! How have you been? Hope y'all doing great.
I'm a little bit down in the dumps right now because my precious weekend is about to end. Feel me? This coming week would be a harsh one since it's our preliminary examination week and unfortunately, I haven't studied yet. What a lazy brat! As usual lol.
Anyways, today (March 20, 2022) is my little sister's 17th birthday; it was just a simple yet memorable celebration. Even though we don't have much handa in her birthday we were still able to make her happy and she even cried due to indescribable joy. My sister doesn't demand a grand celebration because she totally understood our situation (kapos sa budget eh hays). As an elder sister, I have to make her birthday more special, the question is how? Since I am the super Ate! I went straight to the mall after the church Sunday service and bought her favorite treat, the assorted donuts that cost $6 or 300 pesos (1 dozen/12 pieces of donuts with a variety of flavors). Gladly, she loved it, yay mission accomplished.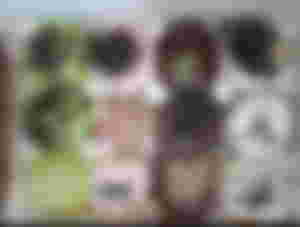 Her close friends surprised her with a cake and she seems so delighted with their sweet gesture. I cooked her favorite dishes such as Pancit, and vegetable spring rolls. They also gave her such overwhelming messages and greetings.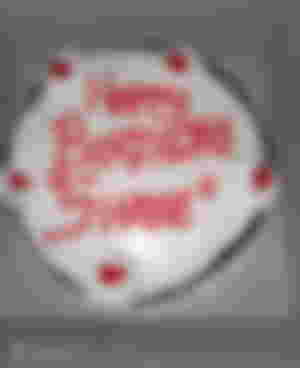 But wait there's more!
Just a while ago, my sister was about to take a rest in her room when all of the sudden our co-youth church mates serenade her with birthday songs. She couldn't help herself from tearing up because she thought that her church friends won't come to celebrate and greet her personally. She was utterly ashamed because she hadn't prepared some snacks for them and luckily they already brought some goodies (Ambagan kumbaga). After the serenade that lasted for almost 15 minutes, we welcomed them to our humble home and started the short program they've prepared for my sister.
We gathered around the house and settled ourselves. The first we did was rendering a song of praise to God, so that he may be in our midst tonight. Each of us offered words of declarations and appreciations to my sister and she was truly flattered.
After that, we lift our hands to the celebrant to offer some prayers and declarations from above, then we ate our snacks together while enjoying our time by chit-chatting. The girls was separated because they have their own agenda lol, and the rest particularly the boys where jamming in front of our terrace.
It was indeed nostalgic and fun to see, and I am glad that I have these genuine companions who gave such me impact in pursuing my spiritual duties. I was a lil worried because our neighbors are now sleeping soundly and our voices are enough to disturb them so I decided to warn all of them, that they must lower their voices and talk gently.
Two hours passed they decided to head home already and take some rest. My sister seems to enjoy her special day since she celebrated it with all the individuals she hold dear.
I was still frustrated because I wasn't able to give her some gifts, but I firmly believe that prayers and declarations are beyond compare from all the material things in this world. Anyways, it's raining cats and dogs here and it makes me wanna hit the sack and take a long deep rest after this. How about you? Do you love rainy seasons? Well so do I.
Let's call it a night and have a great week ahead!
Thanks for dropping by!
Thanks dear sponsors!
CHECK THEM OUT!
SAYONARA❣️
ALL IMAGES WAS CAPTURED BY YOURS TRULY