In my previous post, I talked about how read.cash provides the platform to meet and network with like-minded people who share the same interest and you. I have found my first family of like-minded people with #Club1BCH.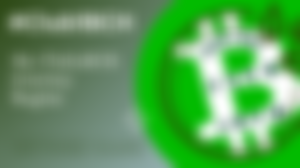 The journey to 1 BCH begins with a step. And I have taken the most important step by signing up on the read.cash platform and deciding to join the #Club1BCH family. Also, I have got my first earning on the platform from my first post. These first few upvotes which amounted to $0.25 in BCH came mostly from the members of the #Club1BCH. Though the amount may look small, I'm mostly glad that I got the support of the read.cash legends who are part of the family and every cent counts to achieving 1BCH.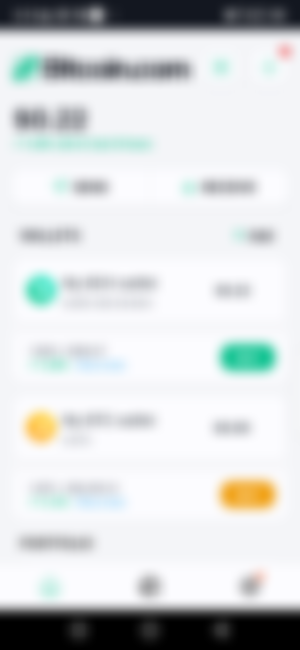 I currently have $0.22 in my Bitcoin.com wallet (I gave out about 10% (0.03) of the earning as tips). I'm still several miles away from the goal, but the first step has been taken, I'll keep moving.
We started as a single drop that soon became a river. In this river, hope was born. From this hope rose a raging flood. A tidal wave of change.

~ @PVMihalache (Founder)
We are one revolving around Bitcoin cash like a family because with Bitcoin Cash we embrace each other regardless of our status and race. With Bitcoin Cash we are united

~ @Eybyoung (Co-founder)
The club started with a post from the founder @PVMihalache and was recognized by the Co-founder @Eybyoung who expressed her support and excitement and went on to create the official logo for the club. It soon became viral on the platform with a lot of big names on read.cash joining the club and many users looking forward to achieving 1BCH so they can become members of the club.
The name #Club1BCH emphasizes the members' dream to get 1BCH and more.
Club1BCH intends to create a strong core that will inspire, encourage and support others towards achieving the 1 BCH goal.
Never walk alone
Surround yourself with the right people and surely you became one of them.

We will serve as your inspiration, motivation, and support towards achieving that goal. We will be there to lift each other.
I believe that with this club I'll never walk alone on my journey towards 1 BCH. As other newbies like me have embarked on the same journey and the core members and the #Club1BCH family at large are willing to serve as our inspiration, motivation, and support towards achieving the BCH goal. And as part of the support, the team will follow and guide us through the path to our desired destination. And we all have a responsibility to one another - supporting and lifting each other.
The Rule is Simple
The read.cash simple rules apply to every member of the platform. The club also has a few simple rules.
Members are expected to respect each other avoiding hate-filled or abusive speech, bullying, and posting or promoting illegal content. Misconduct will lead to exclusion from the club's support circle

New members must keep their earnings and show commitment - aiming to reach that 1 Bitcoin Cash, and attain full membership in Club1BCH. In this regard, every new member is expected to publish at least one post per month, Bitcoin Cash related, showing progress and providing some evidence. Failure will lead to exclusion from the support circle.

Optional task: Members should use the official #Club1BCH logo as a signature on their posts.
As a newbie to the platform; who started with $0.00, earning and holding up to 1 BCH may be an uphill battle, but it's possible. I have to be committed and map out a plan to achieve my goal.
1. Earn More
As a newcomer, I can't predict how soon I will get to receive tips from TheRandomRewarder and I can tell my posts earning potential. It won't be fixed, will surely be random as the bot's name has implied. I have to look for multiple sources of earning. The next step will be to become active on noise.cash and hopefully join any other genuine platform. When I earn more, I will have more to save and will reach the goal more quickly than when I rely on just read.cash.
2. Spend less and Hodl
I have already decided to give out at least 10% of my earnings in tips to other users. So the plan here is to save at least 80% of my earnings. Of course, I will be tempted to cash out my earnings to take care of some real-life problems. I will do my best to avoid it unless as a last resort when all others have failed.
3. Promote read.cash and read.cash
I noticed read.cash has an affiliate program. So promoting it and referral people to register with my affiliate link will earn me a commission, and this will be based on how active my referrals are. Also, @Telesfor mentioned Bitcoincash.site which I visited and saw the various opportunities to earn BCH, a long shot but worth a try.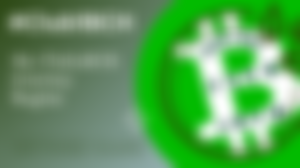 @PVMihalache @Eybyoung  @tired_momma@Crypto_Politics  @CryptoSorted  @Eirolfeam2   @Ryryry143 @Jane @MoreGainStrategies  @H3ruvim78 @Carabageac94  @youngdim1  @sjbuendia  @CryptoWordsmith  @Mynima  @Ruffa  @Laurenceuuu @TheSnarfy @Macronald @bmjc98 @BCH.Serg @Yen @Jeaneth @jekai_88 @bm8ter @Crackers @Snezana28 @RowanSkie  @Anabiya 
Resources:
I look forward to a safe journey to my Bitcoin Cash destination of 1 BCH and more.