A Little Deeper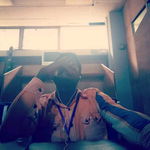 I decided to make my own version of these questions after reading @ARTicLEE version of it. You can read them on his profile here. I must admit I found the questions worthy of writing about. Without any further delay let's begin, shall we?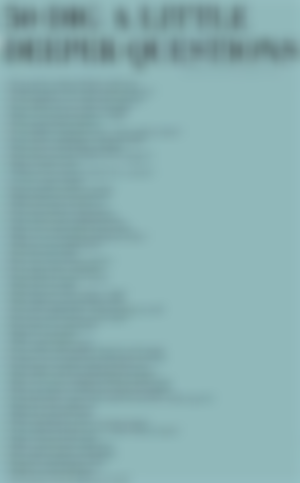 Do you prefer writing with black or blue pen?
I actually love black pens, so I usually buy them when buying pens. I feel they make my writing look better, So, if you ever see me using a blue pen, know I didn't buy it with my money. Hahaha
Would you prefer to live in the country or the city?
This is difficult. You often find the hustle and bustle in the city. I do fancy a quiet serene environment the country side will offer, so I may likely choose that.
If you could learn a new skill, what would it be?
I most definitely would want to learn software engineering, I have recently started to like that skill, as I believe it is the skill of the future.
Do you drink your tea or coffee with sugar?
In my country Nigeria, we usually call hot chocolate tea. I don't drink coffee much because of its caffeine content. On the other hand, I was drinking black tea every day for the first two months of the year. I stopped because the taste no longer had that great effect on me anymore. Let me give it some time. Hahaha
What was your favourite book as a child?
It was MY BOOK OF BIBLE STORIES. It was a common book in country at that time and it was a compilation of different stories in the bible, I loved reading it as a kid and familiarised myself with the stories in them.
Do you prefer baths or showers?
Never had a bath in a tub, so I'll pick showers. Only wealthy people have the luxury of installing a bath tub in their bathroom.
If you could be a mythical creature, which would you choose?
I am caught between a Pegasus and a fairy, What both have in common is wings. I think I'll choose a fairy because of the magic and they are so cute too.
Do you prefer reading paper or electronic book?
I prefer hard copies, reading e-books makes me lazy and I am easily distracted from notifications and all. So, Hard copies it is. Plus, I love the smell of books, both new and old.
What is your favourite item of clothing?
Not sure I really understand this question. But, if it is asking about something I like wearing a lot, it will definitely be a vest. I love wearing them especially when I am at home.
Do you like your name? Would you ever change it?
Hahaha. I absolutely like my names and wouldn't want to change it. Maybe add to it, but not change it.
Who is a mentor to you?
Anyone who guides me in the right path of life whether or not we are related by blood and i have a handful of such people in my life at the moment.
Would you ever want to be famous? If so, what for?
I wouldn't want to be famous. People often poke their noses into personal lives of famous people and I for one do not like that as I am a private person.
Are you a restless sleeper?
Long as every thing is right, I am not a restless sleeper. I sleep peacefully. Just the other day, my cousin was watching me sleep and when I woke up, she told me that I sleep in a weird way as I was in one position and wasn't moving. Perhaps that was why she was watching me hahahaha.
Do you consider yourself a romantic?
I am an avid romantic, but that depends mostly on my state of mind. I can kill you with romance when I want to be romantic and cheesy.
Which element best represents you?
I'd say water; gentle as it strong, calm as it is fierce. water is life and because it exists in different states makes it more apealling to me.
Who do you want to be closer to?
I'd say all my relatives. They are so many that the percentage I know is not up to 50% of my entire relatives. Also, the percentage I am close to is not up to half of the ones I know.
Do you miss someone at the moment?
Yes, I do miss some persons, most of them are in another state and another of them is abroad too.
Tell us about an early childhood memory.
I remember a time I had played street football the last day of the year (December 31st), I sprained my ankle and as punishment for my stubbornness, my mum didn't let me stay at home. I had to walk to church for the crossover night celebration with a sprained ankle, not to mention starting a new year with one. Haha
What is the strangest thing you have ever eaten?
I would say monkey. I remember coming home, going straight to open the fridge and taking the first thing I saw to eat which I didn't know was monkey meat. The taste made me spit it out in the sink and I asked my dad what it was. Got my answer and I think it scarred me, I felt like I had eaten a forbidden food. 😂😂😂😂
What can you see outside your bedroom window?
Another building is basically what I can see. Even in my hostel in the university too.
What are you most thankful for?
For life. Really, that's all one should be most thankful for. Oh yes, maybe for the fact that oxygen if free too. 😂😂
Do you like spicy food?
I do not like spicy food. My taste buds are sensitive to every thing spicy.
Have you ever met someone famous?
Yeah, I have met a couple of famous people, but haven't exactly interacted with them one-on-one.
Do you keep a diary or a journal?
Used to keep a journal back in 2018, but I lost it in 2019, somewhere between the library and my faculty in school. That was my first true heart break. 😂😂
What is your star sign?
Considering my date of birth, I would be Pisces. I don't believe in it though, It has been labelled pseudoscience by some.
To be continued...
Thank You For Reading 🖤🖤