Interesting words in the wall
I have a hard time thinking of a topic now of what is about I'm going to write right now, As I've always said before when I started writing here in Aiah's account that I'm not that expert writer like the others user here. I have a lot of weaknesses in terms of writing like the correct spelling and correct usage of wors and most of all the correct grammar. I have always had this struggle of writing in terms of grammar, aside from grammar I have also a hard time thinking of a word that is suitable in a sentence that's why when I created an article I started it early coz I know that I have a long way to go before I finish the 4 or even 3 minutes in the reading article.
Despite my concern about the structures of words as of now being like absently minded is one of the concerns that I face now while writing this coz I don't know what topic I'm going to write about, I thought only words construction is my main problem in writing but now I think even the topic added too.
And yeah, here we go, while looking around while thinking of a topic I saw these random words that were pasted into the wall of our boarding house. I saw them as interesting woodrat has a sense. Then I think I have the reason now to write more haha rock n roll to the world. I find it like interesting words, that's why I feel like I'm alive and kicking while starting what next to write. Then what we are waiting for, let's start the interesting words, so here's the picture.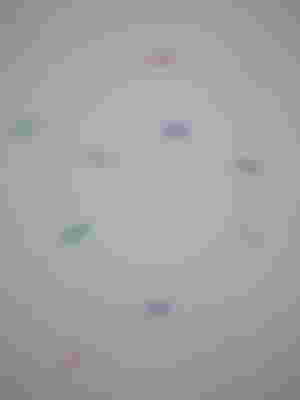 So as we can see it is a RANDOM WORDS that is pasted into the wall, so let's get started and I will choose the as the first word lucky.
LUCKY
Why did I choose the lucky word first among the others? I choose this word lucky coz as I've said I don't have any topic for now until I saw these interesting words on the wall, so why Lucky? I choose lucky because for me I'm lucky to find this one now in the middle of my hardships of thinking of a topic to write about.
LUCKY - Do you believe in luck? some people always wish for luck, and while some other people are lucky enough to have everything they want in life, for me, I define luck as Happy, lucky is happiness. We are lucky enough if we're happy in life coz to try to imagine that a person is very rich and he can get what things he wants in life but he's not happy for some reason like he is always busy for the business or the person is from a broken family and until then he can't move on, that's why I consider that in lucky happiness will always matter.
ESCAPE
When I first saw the word escape, There is moments and memory come into my mind and that is when I'm in HighSchool and even in my college days, I always escape to my class just to play on the outside campus and go to the riverside or just to play basketball.
SCAPE- Sometimes scaping is good, escaping depends on a certain situation where there are situations and scenarios that we need to escape for good, but there is also a scenario that scaping can lead to a worse part in a person, coz there are times and situation that we need to face it for good where the only answer is to face it but we escape in such situation that lead to a person to a worse outcome after.
AWAY
how do you describe away? Away is a simple word yet it brings a deep meaning in certain scenarios and situations. we can use away as a far, etc.
AWAY- these words tackle usually the distance which reminds us of all the people who are in our heart but they are far away physically. It is hard to think someone we love is in distance,
Thanks for dropping by ;*
You're free to visit some of my previous articles
https://read.cash/@Aiah_05/spread-love-and-not-war-2f9b70ce
https://read.cash/@Aiah_05/boredom-drives-me-to-a-dating-app-meyo-70bfdb31
https://read.cash/@Aiah_05/why-i-valued-this-phone-4e6f3298
https://read.cash/@Aiah_05/a-successful-life-37f6d367
https://read.cash/@Aiah_05/zdq-legit-or-a-scam-earning-platform-28ca47fc
Let me flex my sponsors😊