Boredom drives me to a dating App MeYo.
Being alone sometimes drive me to do things that I did not usually do like looking for a friend on Facebook and disturbing them with what they do, I often disturb my male friends by calling them through Video Call. Why do I say that I disturbed them? Because I know some of them are playing Mobile Legends Lol and one of them that got addicted to that game is @Jopix404.
@Jopix404 created a youtube channel where all the content is all about gaming Mobile Legends, but months ago I heard from him that he gave up on pursuing his channel for some reason, sell his account for $40 I think?
Going back to the topic, As I've said when I got bored sometimes I often call my friend through Messenger Video Call and talk some stuff about life but usually we talk about work and how to earn money and how was our life in our boarding house before when we are in college.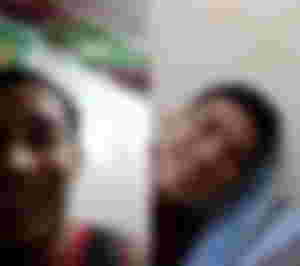 This is Jerome, this is not an ML player but he is busy all day because he is working now in manila together with her wife to support their daughter here in the province of Leyte. Jerome was the very first person who talk to me in the boarding house before, he is my senior board mate. We cant help not to laugh when we are talking about things like reminiscing what moments we've been through before.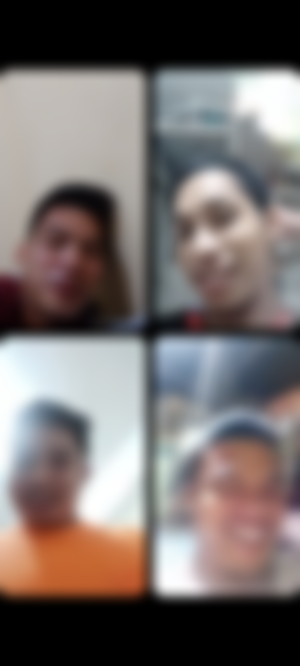 Since I was bored, I added to the video call some of my close board mates before that is online on Facebook except to @Jopix404 coz I know he is busy here in reading cash reading some articles and creating more than five articles in a day for future use that's how ma friend work hihi. When we're talking, topics are everywhere, we often bullied each other in terms of our relationships coz in our circle of freinds only two freind who already have their own family and the rest is still depending on fate Lol.
We talk for about 15 mins and then after jerome resquested to leave the call coz he is too sleepy, he is too tired from work and the two Roland and Lan Dough was decided to leave to coz what I've said they are addicted in playing Mobile Legends hahah. Kaya ayaw ko maglaro ng ML nakakaadik, kung magiging adik man ako sana dito sa read cash Peru Wala eh haha.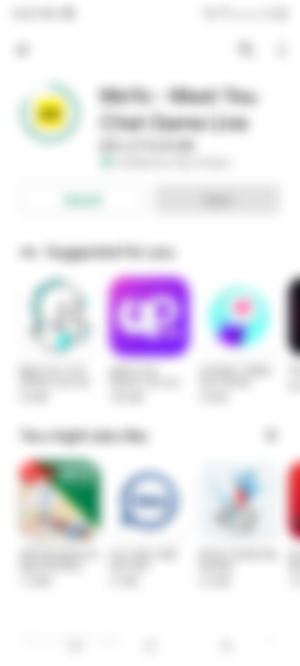 After the video call from my friends since I was badly bored, I keep on scrolling facebook watching the news and some news is about the war between Ukraine and Russia, while scrolling I found MeYo haha and thinking about it how does this app works, I downloaded it in the play store and setting up the app. I feel like boredom badly strikes me this time doing this thing. When I opened the app I noticed that if you're a male user majority of the friendliest is female, at first, I thought I'm free to send messages replying to their messages, and yes, some girls send Hi first for the reason they want me to be their invite, they want the new user to use their code as their invite coz as I've to know MeYo is like a Dating App? and it's like also ann earning site where you can collect golds. As I've said, I thought I was free to send messages but I was wrong coz if you don't have enough gold you cant message another user.
I thought MeYo can aid my boredom that night,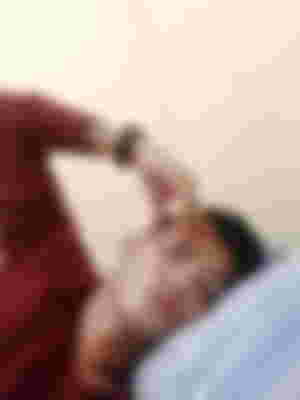 After all, I decided to sleep, I sleep in around 11:30 PM but after all still thankful to my old board mates for the time they gave that night.
Being alone sometimes is not easy, it drives me to do things like crazy just to aid boredom, it is difficult to the part when no one is around to talk to physically. It's like drive me crazy sometimes LOL.
Feb. 27, 2022. today is Sunday and as usual hindi nakapagsimba,
"DON'T RUIN YOUR DAY BY THINKING OF A BAD YESTERDAY"
Good Morning Peps out there,
Thanks for droppong by ;*