Prompt: The Stories Behind Each Pictures
Its been 2days that I am running out of topic to write here, and another thing is my laziness strikes me so much that even my mind is not functioning either, but since I want to write one article per day(ndi naman nasusunod) the last two day, I just do free writing like where did my laziness brings me. Not a serious topic, coz I just write what happened the whole day of being lazy.
Yesterday, another cramming coz I dont have topic again as much as I want to write but the ideas are not getting into my brains(as if may utak hihi),so while doing all my chores am thinking what topic could I write, there are some that was constructed on my mind but when I start writing I dont know where to continue whats on my mind, so I end up the day without article(so sorry😌).
Now, I start writing early this morning the thoughts that came in my mind, and I remember that there's a new prompt circulating in the community and I want to participate in it. Its about whats on our gallery and the stories behind those pictures, so am thankful with @meitanteikudo for this prompt, so I dont need to cram for my article today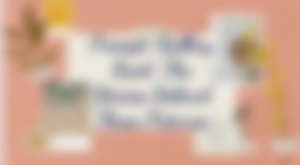 So here is my entry for the prompt, please enjoy watching and reading my blog today...chaaaaraaannn:)
This is the oldest photo in my gallery, taken last september 2018, when I had my vacation with my family in pasig and I was 6months pregnant that time with Adrielle, I go home coz my other nephew will be celebrating his first birthday and my mom was undergone surgery so my help is needed to assist my niece in the morning before she went to school. The kids behind me is my nephew who is very close to me, so everytime I go home he is with me, then the lady outside is my brothers wife and thier youngest baby, who make chicka about my pregnancy:)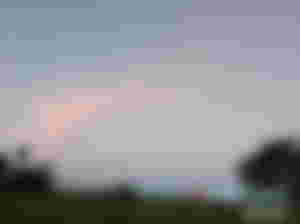 This is the latest photo in my gallery, this was taken yesterday while we are watching the seeting of the sun just infront of our house and we are riding on our tricycle that was park behind the road. Adrielle is the one who notice the moon and when she saw me capturing some views,she ask me that she wants to take a photo too, so I just assist her and she was the one who click the photo, isn't it so calming and beautiful?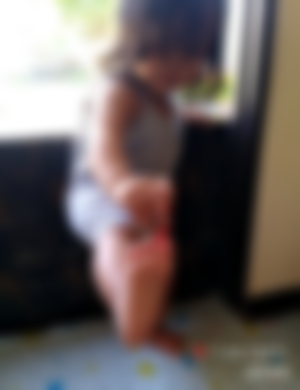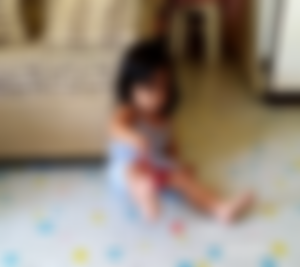 This is the funniest photo in my gallery, actually its a video but since I dont know how to attach it, so I captured this part. This is Adrielle when she was 1 year old and playing with her Barbies shoes, I dont know why it came to her mind to fit the Barbies boots on her feet, she is so eager to wear it, looks how she effortly trying her best in standing and sitting position just to wear the boots.
While am doing the video, I was laughing silently and when she notice me that I am doing something on my phone she stops and roll on the floor. Now you can see how smart she is right that even just when she was starting to develop she was curious of everything. Adrielle was so cute when she was 1 year old look how chubby she was before.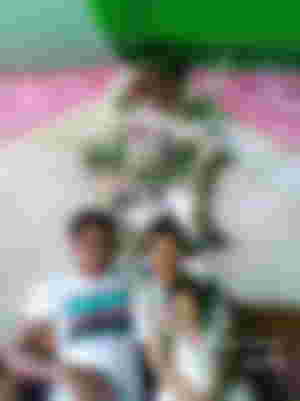 This was my best picture, our family picture when Adrielle turns 1 year old and her christening as well. We dont have a well family picture because my partner is so shy with the camera and most of the time if there are gatherings he is drunk immediately so during picture taking you cant invite him to join the group.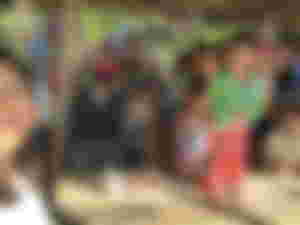 This is my best groupie pictures, they are my neighbors they invite us to go the beach early in the morning and they already prepared the foods all we need to do is just join them going to the beach, that how we are so blessed to have them us our neighbor.
This is the photo of no idea what is all about, it was save here on my gallery for almost 2years but I dont know what it is all about, I know this photo was from the beach, and the shadow from this photo is I dont know if who is she/him. Just saw this again today as I was scrolling my gallery for this prompt.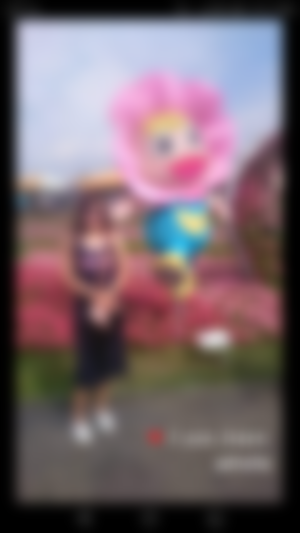 The place that I have been and want to visit again is Taiwan especially during the flower festival, coz the place was very lovely, you can't see different kinds of flowers, different statues that was covered with flowers, and one thing Taiwan was one of the discipline country, tho they are just a part of china but they can stand alone, thier leaders are great, the citizens are good and following all the countries law. So if given a chance I would love to visit again taiwan and ofcourse this time, I would love to bring my family with me, coz for sure they will love it too.
==
So,I'll be cutting my blog here, that will be my entry for the Prompt: Gallery Raid by @meitanteikudo, I hope you had fun watching and scrolling and reading the stories behind those pictures,and since I need to mention two of my virtual friends to join this prompt so I am tagging @Sweetiepie and @Jeansapphire39 , please if you have time please join the prompt, and I had fun doing this,so I hope you can too.
Here are the list of the photos that you can attach. You can just pick some or if you want you can used all.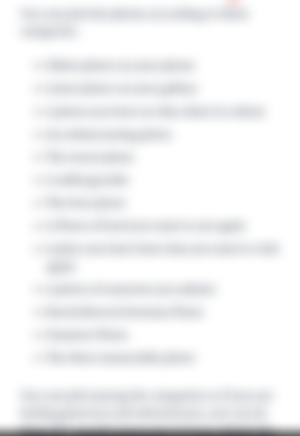 To all my sponsors, especially sis @Bloghound and @Jher0122 thanks for renewing your sponsorships, you are all great💚💚💚