You can't trust me with your money. Today I lost USD19.41
I was checking my actifit report that I just finished writing when suddenly my laptop turned off. I have mentioned before that I had the battery replaced twice because of issues not working properly. It was due to my improper use of laptop that's why. Now I have learned my lesson and I had to be mindful of the battery level. I charge it before it reaches 20% which is around 30-35% and to unplug the charger once it reaches 93-95%.
When I noticed that the battery was around 39%, I plugged the charger and went on to make my report.
When the laptop turned off, my initial thought was the battery is acting up again. Not another replacement please!
Then it dawned on me that the extension to which the laptop charger is connected is not plugged. I unplugged it before we went out earlier this morning.
We had a scheduled whole day brown out which started at 6:00 a.m. The power came back at 5:00 p.m.
Whenever we have scheduled brown outs, I make sure to unplug everything then plug them back after 5 minutes or so once the power is back.
So we went for a walk this morning. I was planning of going out earlier even before the sun is out so I can walk for longer. However, I was tired from yesterday's walk and I slept late so I decided to wake up earlier and make my rounds here in read and noise until the power was out.
After our walk, we then had our breakfast somewhere and headed home. I took a nap until the afternoon. After I showered, that's when I realized something. I forgot all about the money in my other pocket. My other pocket has my cards and that was I was more concerned about. I check the pants that I used earlier and to my horror, my money was gone including the small bottle of alcohol that was there. I was certain it fell in the taxi that we rode going home. The alcohol and money were still in my pocket the last time I checked as we were nearing home. I have no one else to blame.
That amount of money can feed a lot of people depending on how you budget. USD19.41 is equivalent to PHP1000.00 as of this writing. That takes a lot of posts in noise and here in read for me to earn that.
Should I cry for my carelessness? Rant about it?
I'd rather pray that the person who will find that money will put it to good use.
I'd be happier though if along with that I lost some weight with it lol!
Good thing it's only money that I lost. I mean something worse could have happened but thankfully not.
I had my exercise, ate a great meal, enjoyed the beautiful things outside, had my rest and I am still alive writing here in read.
There are things that are beyond our control so don't be stressed about those that you can't and for things that have happened. Learn from it instead.
Today, I am reminded to be more careful next time and be more mindful of things I carry with me.
I knew I should have drank more coffee :D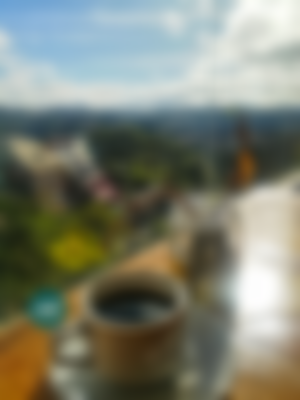 This photo was taken a while ago. I will always go back to this place because of the view.