Sunday well spent
I have shared other photos that I took in my noise accounts #1 and #2. Also, the lead image I used was taken earlier today as well.
My partner and I met with some friends at a friend's cafe. It's sort of a welcome home kind of thing after being away for a month. One of the reasons we went there is our friend's cinnamon rolls. I missed that. We would have ordered some the last time we were there but she doesn't bake them in pieces but rather bake them in sets of 10 or 12.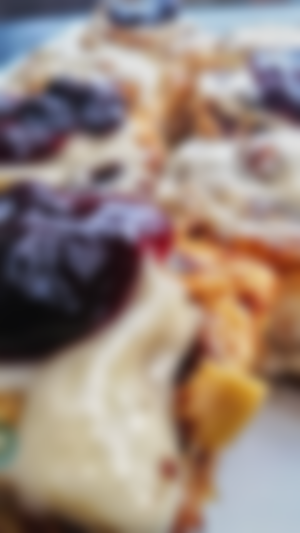 I can only eat 1 piece because that is enough. It is delicious and sweet but one or two is enough. That's why she only bakes those when someone orders.
We ordered a dozen earlier this morning so that it will be available in the afternoon. These rolls take time to bake. We want them freshly made for it tastes better that way. Anything freshly done is better anyway. This would have been good with coffee but I didn't had one for I have had too much coffee earlier.
There were two toppings for these which are blueberry cheesecake and plain cheesecake. All of us can only eat one piece each before giving up. We are reserving space for the other food that we ordered.
It was such a fulfilling meal and we had a wonderful time together.
We actually thought we will not be able to witness a sunset today .
When we arrived there, it was cloudy. The horizon had been changing color already but all we can see was a thin line of colors.
This is how it looks like when we arrived.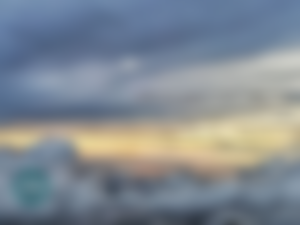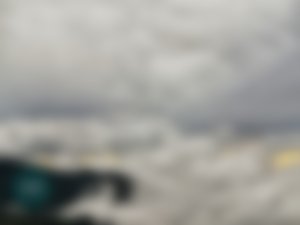 We really thought that was it. However, the heavens answered one of our friend's wish and showed us the beauty of the sky as I have posted above.
Every time this particular friend of ours visit this cafe, she was not that lucky to witness lovely sunset so she was glad and we were all glad when we did witness a wonderful one.
That's why we are friends for we share the same love for food, coffee and sunsets. She brought one of her sons along during one of our outings and from there he would be the one asking her mom to bring him. Today, she brought him too. The kids of our other friends have been joining us since they were kids. So our friend's son has a lot of catching up to do.
When we were done there, we headed to one of the malls here to accompany our friend. I also bought wine and chili sauce from one of our fave shops before heading home.
Nights are longer now these days. We thought it was much later when we got home.
Anyway, the wine is taking an effect on me so I have to bade you all good night for now. Writing four posts for each different platforms seem too much but we have to do what we have to do. Let's keep grinding. Let's keep hustling.
I'll see what I can do in terms of visiting some of you before I finally have to surrender to the world's biggest magnet - the bed.