Of ramen and travel
I was supposed to write something but I forgot what was the topic that I wanted to post here.
I just finished writing about our experience at Mizuki Japanese Restaurant in Hive.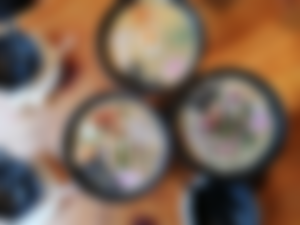 Feel free to check out my post about it. C'mon. Don't be shy. Click on that underlined link above.
Noodles is probably the food next to rice that is most consumed by all here in our country. We have instant ones. Pancit (stir-fried noodles) is a served on every occasion. Then there is pasta and then other cuisines that serve their own version of noodles. Korean ramyun is popular too and I like it.
I like Japanese. I am fascinated by the their culture, people and the place. That's why I wanted to find the best ramen in town. However, up to this point, my quest has not been fulfilled.
I think I am used to Korean ramyun more. Or could it be that Japanese ramen is not for my taste?
Anyway, I just found out that starting December 16, 2022, there will be flights from Baguio to Cebu and vice versa. It was announced in Philippine Airlines' page. It would only take about two hours flight. Going to Cebu from Baguio right now would take more than that because we had to travel by land from Baguio to Manila or Clark for about 3-4 hours then take a flight from Manila to Cebu. I haven't been there yet so I don't know how long it takes.
I then checked right away if how much would be the airfare. Unfortunately, as of this writing there is no available schedule yet for Baguio-Cebu flights. However, there are flights available for Cebu-Baguio starting on December 16 at around PHP5500 (USD94.48) fare one way.
It is understandable that it is pricey because it is the national carrier airline company that will be chartering flights for now.
If it would have been other airlines, I'm sure it will be cheaper.
I wouldn't be spending that amount if I will travel from Baguio to Manila and then Manila to Cebu. I just have to find the cheapest available flights in other airlines.
I'm looking forward to it. I'm almost ready to convert some HBD to use for our travel to Cebu lol!
I hope PAL will have an introductory price where it will be more affordable. I have used PAL before when we traveled to Palawan because we have no other choice then. We always use Cebu Pacific because it is way cheaper. Lucky you if you were able to book a flight during their promo days.
Let's see what the future will bring.
Tomorrow is Friday and I am looking forward to it. I am ready for another walk tomorrow so I'll be heading to bed after posting this.
I couldn't type very well because I hurt my hands but still I will be checking on you later on.
What are you looking forward to this weekend?