Finally, sunset!
Not that I haven't had experienced sunset but after weeks of rain, gloom, wet and cold, to see the sunset once again is a welcome.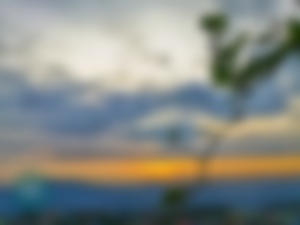 You may familiar with this place for I have posted this several time already. This is a view from a friend's cafe.
The lead image I used is taken from here as well. I was trying the trick of using a phone as a mirror, to hopefully create that water illusion. I have yet to keep practicing with that for I can't figure out the way to do it.
It was not actually our plan to go there. We went to another cafe before this. It was our first time to go there. However, we were not satisfied. It's not a bad place or great one either. It's just okay. The view is nice there too. We just had coffee and pancakes.
Our plan was to check out the cafe and then go to the grocery close to that place. Because our cravings were not satisfied, I then messaged our friend that we will go to their place and so we went.
Glad that we did. We did not plan to stay long for we were not well dressed. It was colder there. However, the sunset made us stay.
For months, their cafe was closed because there were renovations that needed to be done. I'm not sure I liked what they did to the place though but let's see how things turn out in the future.
When it was announced in her page that they are open for business, we have been planning to go but because of the weather, we didn't go right away.
Everything happens for a reason and at the right time.
I think that is what this day has reminded me once again. Going with the flow works for me most of the time rather than going against it for that stresses me. Find something that you have to be grateful for. These are the things that I like to practice as much as possible.
They added on their menu pancit - stir fried noodles with vegetables and meat. It was our first time to order that. I was wondering why it took longer than expected for that to arrive only to realize it was for a big serving good for at least five people lol! We didn't read the menu properly. We just saw the photos and ordered right away.
We just ate what we can and took home what's left.
There were other food that we ordered that we couldn't finish and brought home the rest as well.
It has been three hours since we got home and now I'm eating some of the leftovers lol! Come and join me :)
From the cafe, we then headed to the nearest grocery to buy some stuff. It seems every visit to the grocery store, we bring home less and less spending the same amount of money. Inflation can be felt and it seems to happen every day. I think the take away I can get from that is that I still can purchase things.
I hope this weekend is treating you well.