Christmas is not over and other ramblings
In some parts of the world, Christmas is celebrated January 7 as per the Julian calendar. Source
I guess that is the reason why Christmas decorations are still up or was it because we are too lazy to take them down? Have you taken down your Christmas trees? If not, when do you plan to take it down?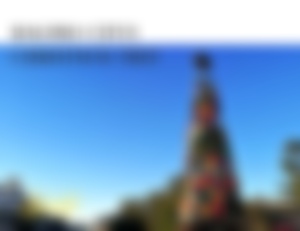 I took this photos the time that me and some friends meet up. We met at a cafe nearby.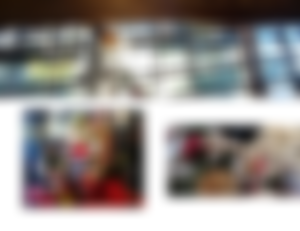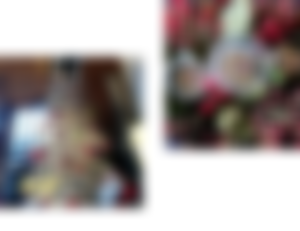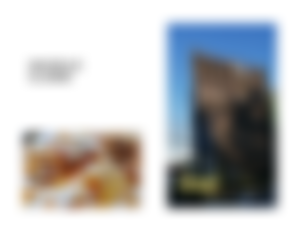 We had nachos and fries in one of the hotels here. We ordered just enough for us. The food may not be as filled with ingredients like those in other cafes but it was delicious. Food shared with friends tastes better anyway. We had a great time catching up even for just a while. There is a plan to do it again tomorrow since most of our friends canceled to meet that time. So far, no one is reacting on our group chat. Let's see what tomorrow brings.
I went out for a morning walk today to witness another sunrise. I always have bad timing most of the time. When I thought the sky would not be get even better, it will. By the time I left the area, the sky would change to a colorful hue. By then, I'd be on the way where you can't see the sunrise clearly and if I go back, the colors would have faded.
As a consolation, I saw this flower being sold along the sidewalk that sells flowers, plants and other gardening stuff such as soil and compost. This is my first time to see this kind of variant. I forgot to ask how much was it. I showed it to my partner and my partner is interested to buy it as a gift. I hope it is not bought yet.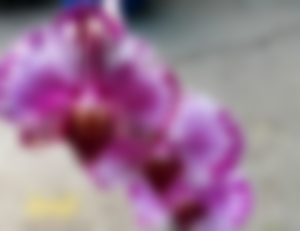 From that vendor, I bought black soil to transplant the mangosteen and lychee seedlings. I thought what I bought was enough but it wasn't so. Maybe the lychee seedlings can wait.
This little kitten came trudging along while I was hanging my laundry the other day. It was the first time that I saw this kitten. It was a friendly one. We have been feeding it and giving water. It will come around when it is hungry and kept mewing outside until we give it food. There are lots of strays finding their way to our compound but those don't mind us at all and this kitten was an exception.
Today is just another lazy weekend. We were too lazy to cook so we went out for lunch. It was such a good day not to enjoy outside.
I hope you are having a good day too.