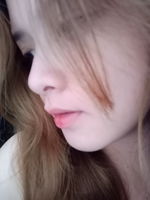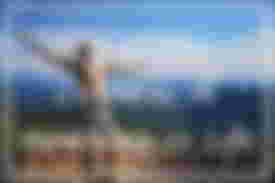 According to https://hilo.hawaii.edu ,
Dreams encompass goals and more. They give your life purpose, direction, and meaning. They shape your life choices, help you build toward the future, and give you a sense of control and hope. They're an expression of your potential and give voice to your talents.
Before we go on, let me greet everyone of you, a Happy (Monday) Tuesday!!! I was suppose to publish this one yesterday, but since the rain didn't stop up until the evening, I'll just do it today. How are you doin', by the way? What are the things that makes your day busy today? Have you fulfilled anything? Are you satisfied then? Or wanting for more?
Have you noticed that I have a lot of questions? Lol. Just take it slow and answer it as how you wanted to? Anyways, for today's article, let me share to you about my dreams. My dreams that I already fulfilled and to be fulfilled. Its not just for myself, but of course, for my family, especially for the most important persons of my life. "My Parents!" :)
Living a simple life with them makes my life peaceful and meaningful, as it is. But, I am looking forward to make some improvement or something like, I want to make a move and find ways for a little progress of how it use to be. Its not because I am not contented, but, I'm sure, we might have the same perspective about it.
First, let's talk about the dreams I have fulfilled.
Graduated as a Valedictorian during my Elementary Days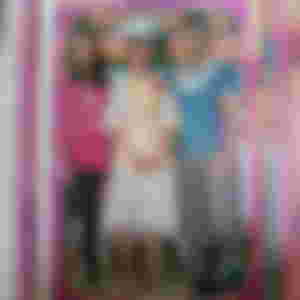 -Most of you here already knew about my story about my failure and disappointment when I was ranked as a Second Honor during my fifth grade, right? After that incident, I promised myself that I will get back throne as the top student. NOT TO BRAG, I am a competitive student during that time. During my sixth grade, I really pushed myself to work and study harder to achieve what I want. And at the end, I achieved that dream! All the efforts I have exerted has been payed-off with good results.
Graduated in High School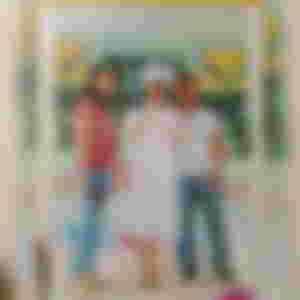 -This time, I will honestly say, I am not that competitive anymore. Actually, I have many doubts and what ifs. Like, "What if I failed?" and "What if I didn't finished it?" My time and focus has been split up into a lot of things to think of. I started playing Volleyball and I entered boy-girl relationship. As expected, I spent most of time for my extra-curricular than academics. But still, I find time to study my lessons, especially in Mathematics. And at the end of my fourth year in High School, I graduated as the First Honorable Mention or 3rd place. I am still happy and thankful, the important thing there is that I still able to achieved my dream to finished it.
Graduated in College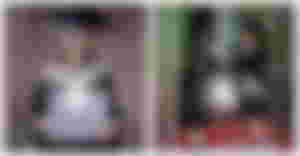 -Doubts are still there, but as the days passed by, I learned to adapt and accepted the challenges that I have encountered during that time. For me, the most challenging part was about finishing it without any failed subjects or a grade of 3.1, equivalent to 74. As a matter of fact, I was given grade 3.0. It was because of my Aquatics. You know, I don't know how to swim. Luckily, I was given a chance to learn and master one swimming style, freestyle swimming. I chose the easiest one, of course. Lol. To make the story short, I finished my College Degree with a grade of 1.623. And yes, if I pushed it some more, I should be able to graduate as a Cum Laude, but still, I have a 3.0 so, just let it be. I am still very blessed and thankful to achieved that dream. After all, I've got my Degree and a Diploma in College and most especially, I made my parents very proud. ;D
Get a License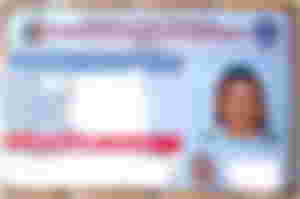 -Yes! I am very proud to say that I am a License Professional Teacher. I took and passed the Licensure Examination for Teachers last September 2019. Although, I am not part of the top notchers, but I am very happy that I am able to pass the exams in just one take. You know, that exams gives me a lot of pressures. ⊙﹏⊙ Especially, that my relatives are expecting too much from me because my three cousins that ahead of me passed it. So, to be able to achieve it also, I enrolled in a review center and it really helps me a lot. Almost all the questions in the exams are being reviewed in there. And as its ending, I achieved it!
Able to helped my Parents through Read.cash and Noise.cash Platforms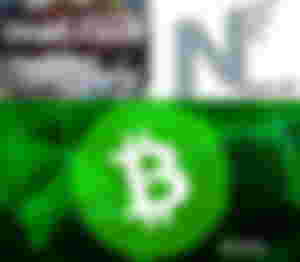 - I am a BCH EARNER! Last May 2021, I started my journey on the two platforms. It was introduced to me by ate Zhyne and now, even though I still don't have a stable job, I am able to shared my blessings to my parents. As a matter of fact, I am able to buy few things at home using the money that I have gained from these platforms. Lucky me! Blessed me! Thank you Read.cash and Noise.cash, also to my supporters. <3
And now, let's move on to the dreams that I want to fulfilled of.
Get a Stable Job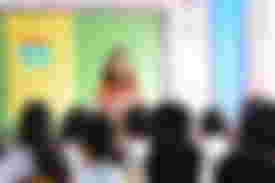 -As of now, I am working on Read.cash and Noise.cash as a writer or a content creator. Mostly, in this platform. Charroott! Haha. But, I am really proud of myself. I am still waiting for the English Proficiency Test (EPT) and for the results of the Teachers' Ranking. Hoping that I will be able to be part of the DO7 and get an Item for me to teach in Dep Ed.
Renovation of our House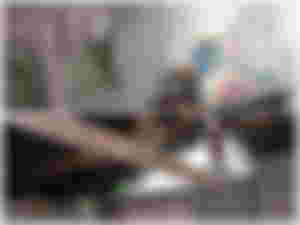 -After the typhoon Yolanda way back 2013, my parents are still on the process of finishing our house. Soon, if I am able to have my work already and get my salary from it, I will be the one to buy the materials needed for our house. But for now, I, little by little, saving some of money I've gain from this platform. :) "Malaki-laki na ang naitulong nito sa'kin at sa pamilya ko." :,-)
I will also include the things that I have listed in my yesterday's article.
Buy a Car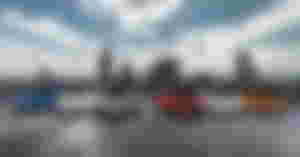 - "Libre lang mangarap." That's what I have said yesterday. Hehe. Its not for myself actually, its for my papa. He always had this dream even before. While riding our motorcycle, he always says that he wanted to drive and ride a car. After that, we just laughed at each other, but in my mind, I always say, "Soon papa, if God allows it."
Help the Needy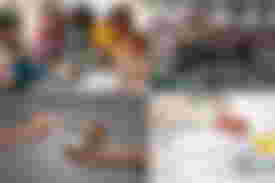 -Yes! I really want to help others. Especially the needy ones. I always have this dreams even I was still in high school. I want to give to the poor. I want to provide scholarship to those who wanted to finish their studies but didn't have enough money to use for it. I know how hard it is. I experienced it. I am just thankful that despite the hardships and all, my parents are there to sustain my needs. That's why I want to give back through helping others also. "It's still a drawing without a color tho." I mean, a plan and a dream to be fulfilled for now.
And finally, a dream for myself.
Get Married and Have my own Family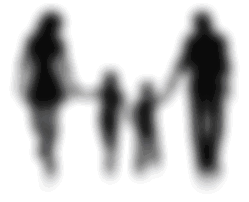 -I'm turning 23 this coming October and I am looking forward to get married at that age. Maybe this year or next, before I turn 24. Haha. Is it too early for that? MGD and I have discussed about it and we already made our plans. As for me, I am still waiting for his proposal. "Is there really a proposal?" Lol. XD But, I am not saying that I will really say "Yes" if there is. Haha. Hmmm...Well, "Chika ko nalang soon kung ano ang mangyayari." ;) You know, my mama and papa wants their "Apo" na or a grandchild. And a while ago, as I was washing the dishes, my mama suddenly said, "Kanus-a man diay na's MGD mag-propose, kadugay naman." She's asking about MGD's proposal, and when will it be, exactly. I was like, "excited yarnn mother!?" Only in my mind. "How would I know?" :D:D:D
Live a Peaceful Life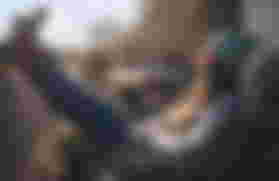 -In my prayers, I included having "World Peace." As much as possible, I don't want to hear any news about arguments and wars. I felt so sad and pity to those who experienced war in their countries right now. All the killings that happened, I am afraid of it. Especially when its all about religion and politics. Most of us knows that these are the common reasons of it. I really just want to live a life without wars. Even a simple life will do. "Ang importante masaya at matiwasay na pamumuhay."
________________________
P. S. I am not perfect. I admit, I am not good at writing or speaking English. And I apologized for the grammatical errors. But, I am working at my best. I hoped you'll understand :)
________________________
Lead Image source: https://madisonmemorial.org/dream-goals-plan/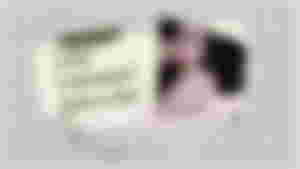 Thank you for spending your time!📖
Praises and Glory be to our God!😇
09/07/2021