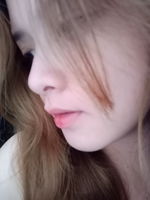 I wasn't able to publish an article the other day and yesterday because of very important matters I attended to. The other day or last Sunday, I was at Barangay Matapay, because it was my schedule for the composite filling/temporary filling (pasta) session. And then yesterday, I was at Hilongos NVS, for my EPT (English Proficiency Test) Examination. And today, this will be one of the highlights of this piece I am writing.
Before we go further, "Good day ladies and gents around the globe!" How was you day? How was your life? Are you happy? Are you satisfied? Well, about me, as of now, still waiting for my final turn. Lol. But I am happy right now in my life, that's an important matter to me.
Anyways, what was the title all about? Well, to answer that, its about the Teachers' Ranking 2021 which I kept on mentioning in my previous articles in here, and the thing that I kept on thinking. Its about my journey towards becoming a full-time Teacher, soon if I will be able to be on the list of DO7 and given an Item to Teach.
I was then graduated as a Bachelor of Secondary Education majoring in MAPE last May 2019 and took and passed the Licensure Examination for Teachers last September 2019. Its been two years already, yet unemployed. Hehe. Well, I am now working in here and been able to make my parents happy because of it, still happy with it. ;-) ("Maisingit lang eh" ;D I am grateful din naman kasi.")
After quitting my part time job in our Municipality, I waited for the announcement/s for the said Teachers' Ranking this year. It was tough actually, especially because I was being pressured by my family. Last May 2021, I submitted my LOI and Application Letter to the school I am applying for and then last June 2021, I, together with the other applicants attended the Orientation about it. It was being discussed in the said Orientation, the step-by-step process of the ranking.
-Submission of LOI (Letter of Intent)/ Application Letter
-Orientation
-Teacher Demonstration
-Interview or TRF (Teachers' Reflection Form)
-Submission of Documents (e. g. Education and PDS (Personal Date Sheet), LET Result, Teaching Experience Certificate, and Seminars and Specialized Skills and Trainings)
-EPT (English Proficiency Test) Examination
See, there's a lot of processes to be attended to to become a full-time Teacher. And along that journey, I experienced lots of ups and downs. For instance in Teacher Demonstration, we were tasked to make a recorded demonstration. Because of the lack of resources, I need to borrow other cellphone to use in recording. "Hindi naman kasi ako mayaman para makagamit nang mamahalin na gadgets for the recording session." So, I borrowed my Aunt's phone. Aigoo! It took almost 2 days for me to record a video demonstration. "Ang hirap pala talaga maging vlogger no?" HAHA. "Naka-ilang take din talaga ako nun," especially because the allotted time for that recorded Teachers' Demonstration should be twenty to twenty-five minutes and continuous. (•﹏•) "Ang haba diba? Tas ulit pa ako nang ulit. Agguy!"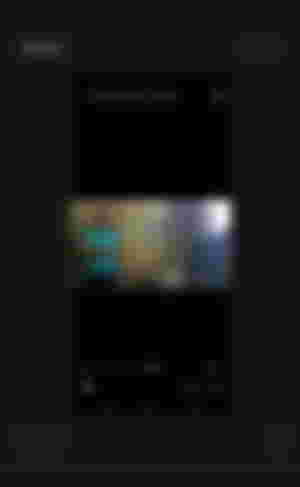 After the submission of that recorded video, the teacher application was advised to wait for the schedule/s of the conduct of Teachers' Interview. But because of the global pandemic, they decided to have the TRF. We took an exam, served as our Interview. After that, we, the teacher applicants, was tasked to submit folder-by-folder the other documents needed for the rankings, as what I have mentioned earlier. It took almost a month for that submission sessions. And finally, took the EPT Exam. Actually, that said exam should be done last July 2021 but it was postponed because of the global pandemic. September 09, 2021, the Division of Leyte released a memo for the said Exam, including the lists of Examinees. It was a two weeks schedules, two sessions per day and twenty examinees per session. Other applicants was assigned to take the Test in other school and fortunately, I was assigned in Hilongos NVS. I was scheduled in the afternoon session, it was yesterday, September 13, 2021 at 1:00-3:00 pm.
I was accompanied by my mama yesterday, because she was worried about me, riding my motorcycle by my own. So, she decided to go there. She waited for me outside the school for hours. I was worried of her too, but I chose to stay focus for my exam and set aside my worries.
Before we entered the session hall, the security guard took our body temperature and then logged-in in the visitor's log book. After which, we went to the session hall. The examinees fall in line for the giving of Health Declaration Form by the school nurse. She also took our body temperature and have us signed in the attendance sheet.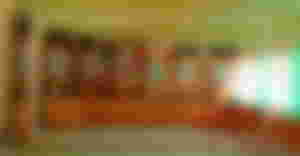 We went inside the waiting area. While waiting, I filled out the form and took a picture. A stolen one actually, "baka mapagalitan eh. Lol" XD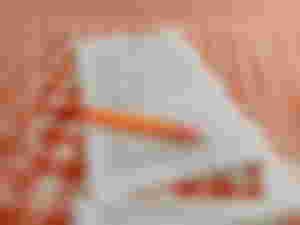 The Examiner called for us, examinees to went upstairs because the session hall was in there. Before we entered the room, we were called one-by-one alphabetically and given our logged-in stubs.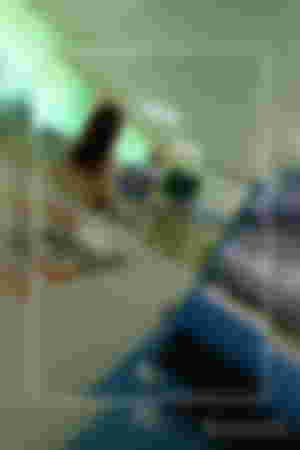 While waiting for the other examinees, I talked to Him☝️ and asked guidance in taking the test. A half-hour of silence. We also advised to do necessary things before the test started because we cannot go outside when the it will started already. So, I took the opportunity to went to the comfort room. Lol. After that, the examiner along with the IT coordinator instructed us about the test, and the protocols in administering the test. Cellphones are not allowed, so we put away our bags along with our gadgets.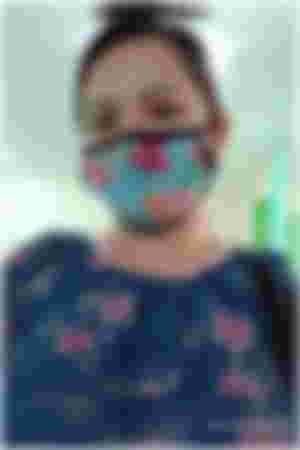 It was a Computer-Based EPT Examination. It has three sets; English Structure, Written Expression, and Reading Comprehension. Every set was given an allotted time. Fifteen minutes for ES, twenty-five minutes for WE and fifty minutes for the RC. After the instructions, we started the exam. We were advised to take one set at a time because if we will click the "Start Attempt" button, the timer will start automatically. First, we filled-out the "Descriptive Questionnaire", before we answer each set. Honestly, reading is not in my pace. I easily get bored when I read. But as the time went by, and the need of it, I thoroughly practiced myself to have fun in dealing with it.
Answering the test was not easy. "Wala naman kasing test na madali, maliban na lang kung nabibilang ka sa mga nerd/intelligent people." HAHA. I had fun actually, even though, there are some questions that I didn't understand thoroughly, I still been able to answer it. Choosing the best answer is the key. Did I? :D I finished all the sets ahead of time allotted for it and I was so shocked that out of eight examinees, I was the one who finished the test first. "Baka iniisip nila matalino ako or hindi ko binigay ang best ko to answer it." I did my best naman. There are just questions that I didn't understand and just answered it using my instincts. In other terms, I followed what my heart says. Lol. XD There are some instances that instincts or should I say, our instincts are right. ;-)
The journey of becoming a Teacher is not easy. Well, in every journey we take, there's always a battle/s to be face of. All we need to do is to deal with it, trust ourselves and especially, trust to what our God's plan/s for each one of us. "We do our best and God will do the rest!"
And now, while waiting for the final results of the rankings, as much as possible I will spend most of time in the platforms; read.cash and noise.cash. "I am happy to be here." And if even if I will become a full-time Teacher already, I will never leave my family in these platforms. I will still give time to visit and make use of time to make articles and communicate with you. "I hoped you still want me to do it." ("Dramahon c e" 🥲)
According to John 13:7 ,
Jesus answered him,
"You do not understand now what I am doing, but you will understand later." O:-)
________________________
Lead Image: "Background photo source was indicated already." Edited from Canva.
________________________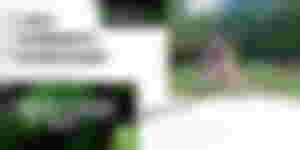 Thank you for reading my fam!📖
Praises be all to God!😇
09/14/2021