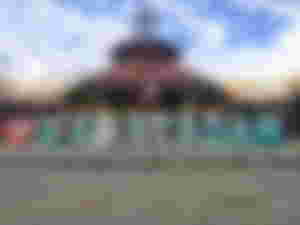 Sometimes, it's good to have a spontaneous getaway when the person you're planning to be with is your close friends and even your siblings. Because most of our planned trips ended up as a drawing - it remains as a picture/plans on paper.
So when my best friend and I decided to have a chasing waterfalls getaway, we said that we wouldn't wait for our other classmates' confirmation. If they will join, then good. But if they can't, we still proceed to our initial plan. It was good that we were able to go together with our classmate and my sister.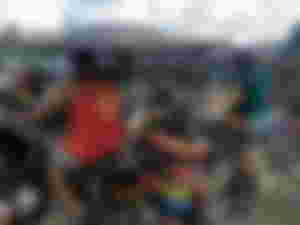 Since we only had a day to unwind and have fun, we agreed to go to a municipality not too far from our municipality and has at least two (2) waterfalls. For the record, the nearest city, Iligan City, has a lot to offer. It boasts 24 waterfalls, but still, we chose to go to Kapatagan, Lanao del Norte. Reason? For a change. Also, I kept on passing by this municipality but as far as I can remember, I never had set foot in the place. The situation was the same with my two friends and my sister. Kapatagan, known for its vast green and golden scenery, is a 2-hour bus or van ride from our hometown.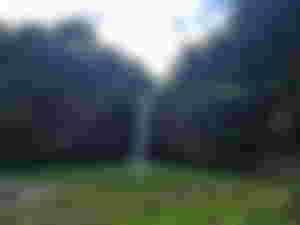 Cathedral Falls is a 15-minute tricycle ride from the town center situated in Barangay Waterfalls, Kapatagan, Lanao del Norte. Usually, when we talk about waterfalls, it is always accompanied by an extensive trek, climbing stairs, crossing a river, or hiking to the heart of the forest just to witness the falls. You need to activate your sweat glands before you witness a majestic beauty. However, this does not apply to this waterfall since it is one of the most accessible waterfalls I've been to.
The water drops approximately 35 feet high in a wide basin. The Cathedral Falls is named because of its distinctive rectangular rock formations that clumped unevenly in a vertical manner. The wide rectangular rock formation resembles the huge bamboo pipe organs found inside a cathedral.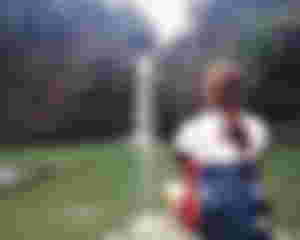 The basin is wide where you can swim, although we decided not to do some plunging and splashing. The sandbank is spacious enough and can accommodate an estimated 30 people.
It was unfortunate we weren't able to go to the top of the waterfalls and see a different perspective. To have a glimpse of what's on the top of the Cathedral Falls, you have to trek on a rocky slope from the falls.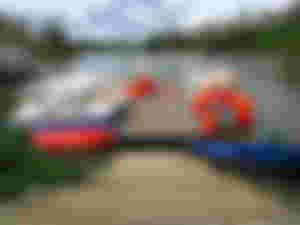 From the town center, La-Libertad Man-Made Lake is situated at the top of La Libertad, Kapatagan, Lanao del Norte with an estimated total land area of 15 hectares. It is a 20-minute ride from the town center where you can either ride a motorcycle or a tricycle.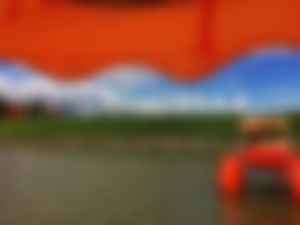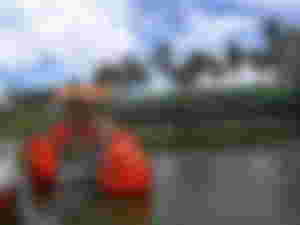 The lake screams serenity. It is big enough to do some water activities like a big bicycle ride, kayaking, or riding a swan pedal boat. Upon exploring and pedaling around the lake, there is huge Majestic Kapatagan signage. Since the lake is surrounded by trees, specifically coconut trees, the wind is refreshing, which is like an award to the tired legs that are busy pedaling. We didn't tire out our legs going to the waterfalls, but instead, we got exhausted pedaling.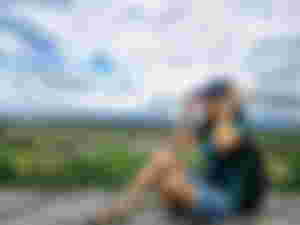 Since La Libertad Lake is at the top of Kapatagan, as we go down back to the town center, we stopped by a site with a picturesque view. We decided to make a stopover to treat our eyes and be mesmerized by the overlooking view of Kapatagan, Lanao del Norte.
The vast green and golden scenery are already visible along the highway. But it felt different from the elevated area - it is like a painting on a canvas. How I wish my phone at that time gave justice to the beautiful scenery.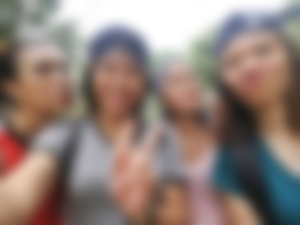 As mentioned, one of the requirements is to go to a place with at least two waterfalls. Unfortunately, we weren't able to visit the Sta. Cruz Falls.
After Cathedral Falls, we took a break and had our lunch in one of the eateries (small restaurants) along the highway. Then, we found out that we need to trek for two (2) hours for an average trekker to reach the falls. We need a guide since we are foreigners in the area. But for safety purposes, we decided to not go since we are all girls and it was already past 1 p.m. and we don't know what might happen.
With that, we decided to head on to the man-made lake of Kapatagan.
---
If time permits, I want to go back to Kapatagan. When that time comes, I will definitely go to Sta. Cruz Falls.
Sadly, these two classmates are currently living in Texas already. But I am still hopeful we will be able to have a spontaneous one-day getaway, just like this.
---
Previous articles:
---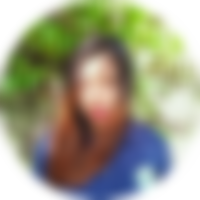 Connect with me: Noise • Steemit •  Hive • Blurt • Goodreads • Twitter • Instagram