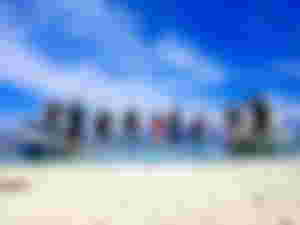 In my previous posts, I have shared the places I've been in Davao City and the animals I've seen in Crocodile Park. For this article, I will share my whole-day boat trip around the coastal area of Samal Island.
Related articles:
For a mermaid soul (like me), Samal Island is a must in the itinerary. A whole day boat trip is enough to tour unwind and loosen up from the stressful things in life.
Thank you, ladies!
---
We rented one boat to tour around Samal Island. My classmates and I waited for the boat to arrive, together with our one classmate, who had just logged out from his graveyard shift. He waited for the boat we rented at Sta. Ana Wharf. Since we rented the boat alone, we can decide what time we will go to our next destination.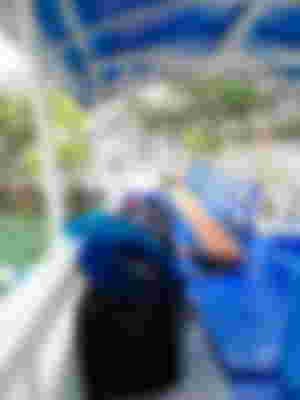 The boat was good for 30 people, so it was really big for the ten of us, excluding the three crew. It has a very decent comfort room and a mini kitchen, where we prepared and grilled fish and seafood. Life vest and goggles were hung and displayed, so we had easy access to grab and then wear them. Of course, when traveling, it is best accompanied by music. Luckily, the boat had a well-surrounded Bluetooth speaker, plus our choice of music was definitely a head-turner.
We had five (5) stop-overs, and each of them was pristine. The advantage of not having joiners in the boat is we can decide what time we will head to our next destination.'
---
Babu Santa Beach Resort is our first stop and is located on Talikud Island. It is said to be a good spot for free diving and snorkeling. However, we weren't able to do this, and I regretted that. From a distance, the milky-powdered white sand was already visible.
The resort has cottages and rooms, for tourists who'd like to stay overnight or for a couple of days. During the daytime, expect there will be lots of tourists in the resort since Babu Santa is one of the stopovers on the Samal Island Boat Tour.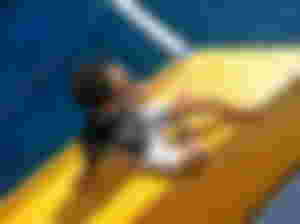 We only stayed for half an hour in Babu Santa Beach Resort because it was pretty crowded, then we headed to Coral Garden. Coral Garden, as mentioned by the crew, is known to be the home to soft and hard corals, anemones, and different fish species. Hence, it is a suitable spot for diving and snorkeling.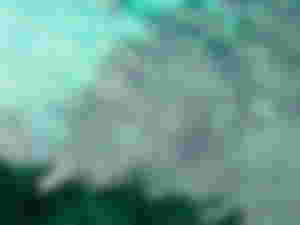 Since goggles are included in the boat rent, we didn't ignore the chance to see the underwater beauty. Because of that, we stayed for an hour here.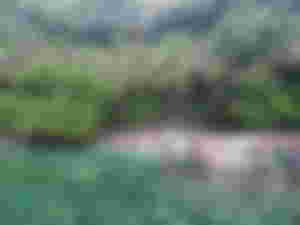 It seemed like we didn't get enough of what we had seen in the Coral Garden, so we did another snorkeling in our next destination - Angel's Cove. The color of the water here was different from the previous two. The emerald green water is a bit shallow, but we still can see the school of fishes. Here, we decided to stay longer because it was noontime already.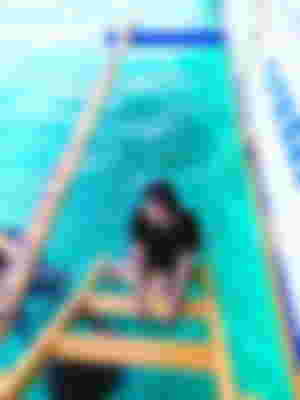 After our lunch, we stayed for a little while in the Angel's Cove, and then we headed to Sabang Cliff. The Sabang Cliff has three levels for you to choose from. The first level is 14 feet above sea level; the second is at around 21 feet, and the third is 40 feet. 
When we arrived, none of my classmates were willing to swim from the boat to the cliff, then climb and jump. I wouldn't dare to go there by myself, so we chose to have plenty of jumping in the turquoise water from the boat.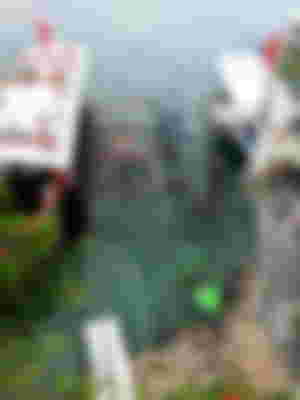 Wishing Island is one of the many islets that surround Samal Island. This rock islet is beautified with mangroves and surrounded by deep blue waters. But when we got closer to the islet, from deep blue, it was surrounded by clear green water. Sea cucumbers, corals, starfish, and schools of fishes were present in the area. The sea urchin was also abundant, especially in the shallow area.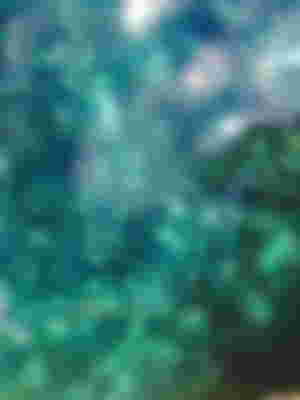 The islet is best to visit and stay on the island for a bit longer during low tide. It is a good spot for a picnic. Over time, the islet is now a sacred ground, where the statue of Our Lady of the Rosary was anointed in the islet in the year 2014.
---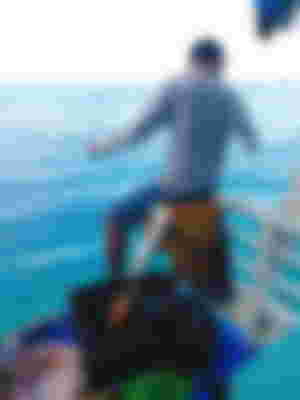 The whole boat trip was indeed fun. The colors of water in the different areas of Samal Island vary. The marine ecosystem in Samal is rich and diverse. If only we could do more than snorkeling. By far, the water in front of Sabang Cliff is my favorite.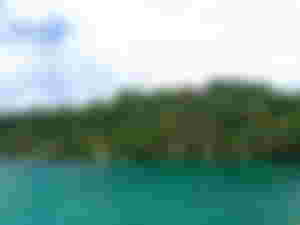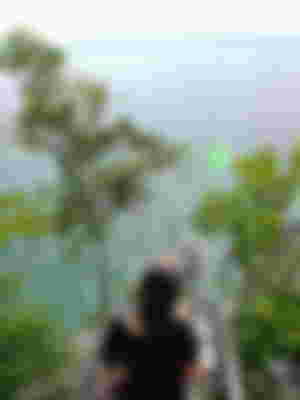 After the Wishing Island, we then headed straight to Sta. Ana Wharf. The boat had a bathroom - while we were on our way to the port, we had our turns and washed there. We arrived at past 5:00 PM, and the van we rented was waiting for us. We went straight to our classmate's condo unit, so we can take a bath and fetch our things.
We ended our day by meeting our classmate in the mall who just arrived. We had dinner first before going home.
---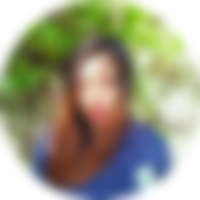 You can find me here: Noise • Hive • Steemit • Goodreads • Twitter • Instagram