The vulnerabilities of the heart and the cryptocurrencies!
Hello, my dear read friends! Have you found yourself a date already on the 14th? The show that I watched a few hours ago said that we should watch for some earthquake on that day and a population explosion in November lol.
I also read on the news that singles who have invested or who have cryptocurrencies on their portfolios are likely to get a date rather than those who do not. Now you know what to put on your dating profile so women will be more interested in you. Good luck!
Just be alert, do not be too vulnerable, and be too trusting on your date, okay? Get to know each other first before you show your soul.
Anyways, I also have learned that there were $320 Million stolen from the crypto platform Wormhole. Since De-fi promised low transaction fees and high investment returns, it is not surprising that hackers got their interest in it.
The heist didn't happen only once but more than twice already, it is already becoming a concern. I wonder what the platforms are doing to prevent this from happening again and I hope they won't be too complacent and not underestimate those hackers.
I mentioned that cryptocurrencies are vulnerable, do you agree? Well, first, all you got to do is download a crypto wallet and voila, someone can transfer money from anywhere in the world without questions about whether the source is legit or not. Money laundering, anyone?
Here are some vulnerabilities of the cryptocurrencies:
Cryptocurrency transactions cannot be reversed-
I am kind of disappointed with this feature because one cannot get his money back after it's being sent. If it has landed in a different wallet or non-existing wallet, it can never be returned to the sender. Despite tracking the money in a public ledger, you can only see where it goes, but it doesn't have the capacity to be rerouted. Perhaps, I could be the one to create the very first reversible crypto lol. In my dreams!
Cryptocurrencies can be used in money laundering-
Since there is no KYC or know your customer on crypto wallets, they can be used for money laundering. Or in layman's terms, the money obtained and used illegally appears as coming from a legitimate source. Just like what happened to me, when my PayPal account was used for money laundering. It's simple to launder, don't you think? All you got to do is use your fiat in buying the crypto, place it in the wallet, and use it in purchasing whatever you want in merchants that accept crypto as payment. But since most merchants only accept fiat, the user doesn't have a choice, for now, but to cash it out through a platform that will require identification. This is where paying other people for their service comes in.
Cryptocurrencies can be used for terrorism-
It is only a matter of time until we hear of crypto-funded terrorism. Who says it is impossible? We are now in the digital age where everything can happen. If a regular person can use cryptocurrencies, why not the terrorists? Phones or cars can be tracked using GPS or IP addresses and stuff, but how do they track someone who bought chemicals for bombs when they use their crypto-wallet?
Cryptocurrencies can be a payment for illegal drugs-
If one can make a purchase or make a legal transaction with cryptocurrencies, it is also possible to use them for illegal drugs. A drug dealer can just use his crypto wallet in accepting payments, and voila, he is a little safer from those marked monies. Oh, my bad, I am giving them an idea.
Now, let's talk about the vulnerabilities of the heart: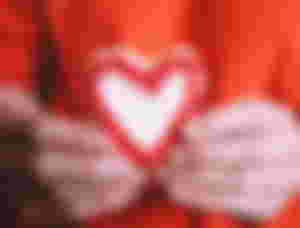 The heart can be easily swayed by simple simples and thoughtfulness-
If someone makes you feel special like sends you cards, texts, or gives you flowers, won't you fall? Especially if you've been alone for quite some time and are looking for that friendship and companionship. Be careful with whom you trust your heart.
The heart can be fooled a thousand times yet forgives in one "sorry"-
We all are fools when it comes to love. We become too blinded by our emotions, our judgment is clouded by those wonderful memories you shared, despite being played and cheated. And only the heart knows when it wants to move on.
The heart loves like there's no tomorrow-
It strengthens a person and makes him or her feel like a "superhero" and goes into "you and me against the world". And it loses its logical reasoning, all it cares is about now, how it feels, may hell break or loose, and come what may. Regrets always come in the end.
To everyone- THANK YOU VERY, VERY MUCH!
I will catch up with you later!
Glessa
The images were from Unsplash.com
The rest of the content is mine unless stated otherwise
February 4, 2022